A regular semester course of 16 weeks.
Fast-track courses, which are eight weeks in duration, are offered throughout the calendar year. The work that students complete in a semester-length class is compressed into eight weeks. These classes… Continue Reading Fall Fast Track 2 Ends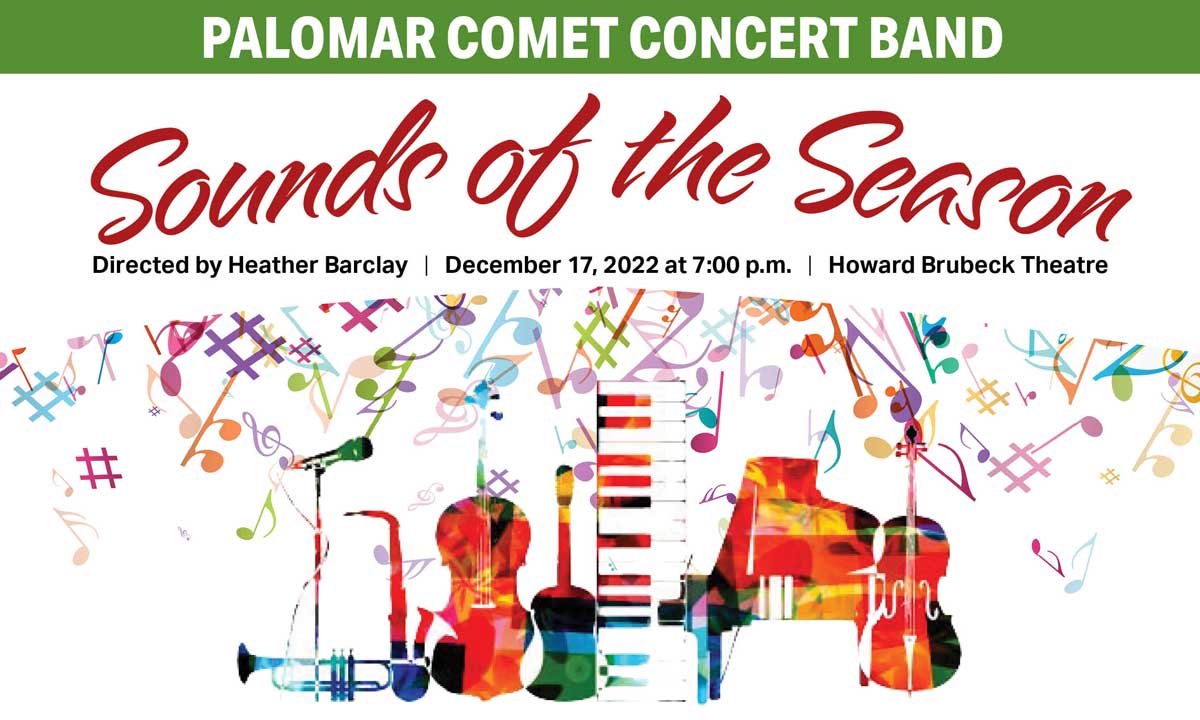 Howard Brubeck Theatre
Howard Brubeck Theatre, 1140 West Mission Road, San Marcos
Under the direction of Heather Barclay, the Palomar Comet Concert Band
will bring a wide repertoire of music throughout the year.