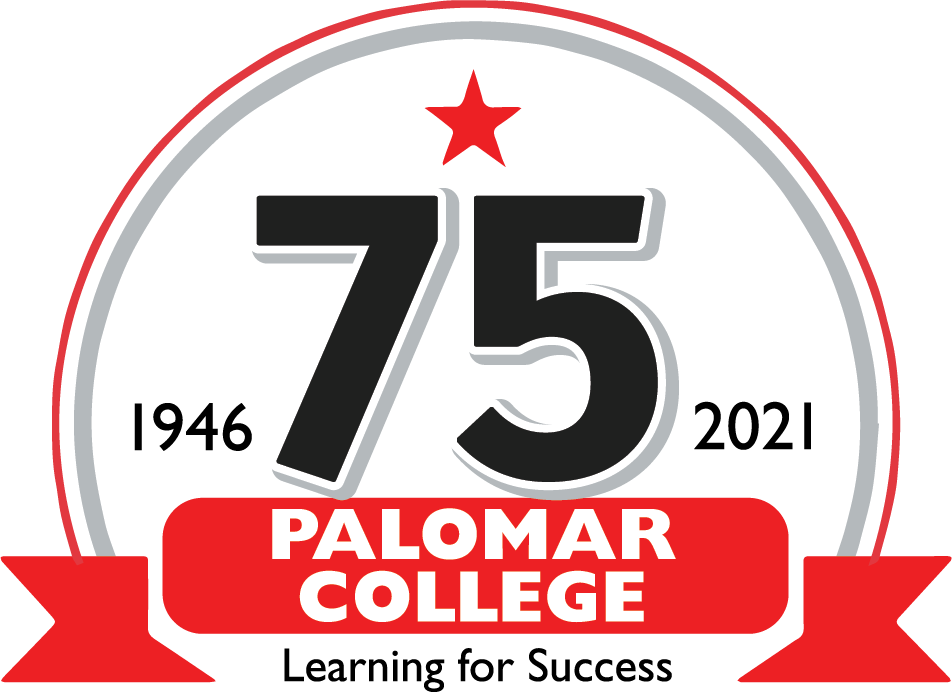 ---
Fall 2021 marks the start of the 75th year of Palomar College serving the educational needs of the District. Throughout the 2021-22 academic year, the commemoration of 75 years will be celebrated.
---
As Palomar College observes its 75th Anniversary this fall and welcomes a new Superintendent/President, a year-long celebration of promotion and events will occur starting at Fall Plenary and continuing through Commencement 2022.
In addition to celebrating the 75th Anniversary, the College will embark on a new Education and Facilities Master Plan during this year!
75th Anniversary Events