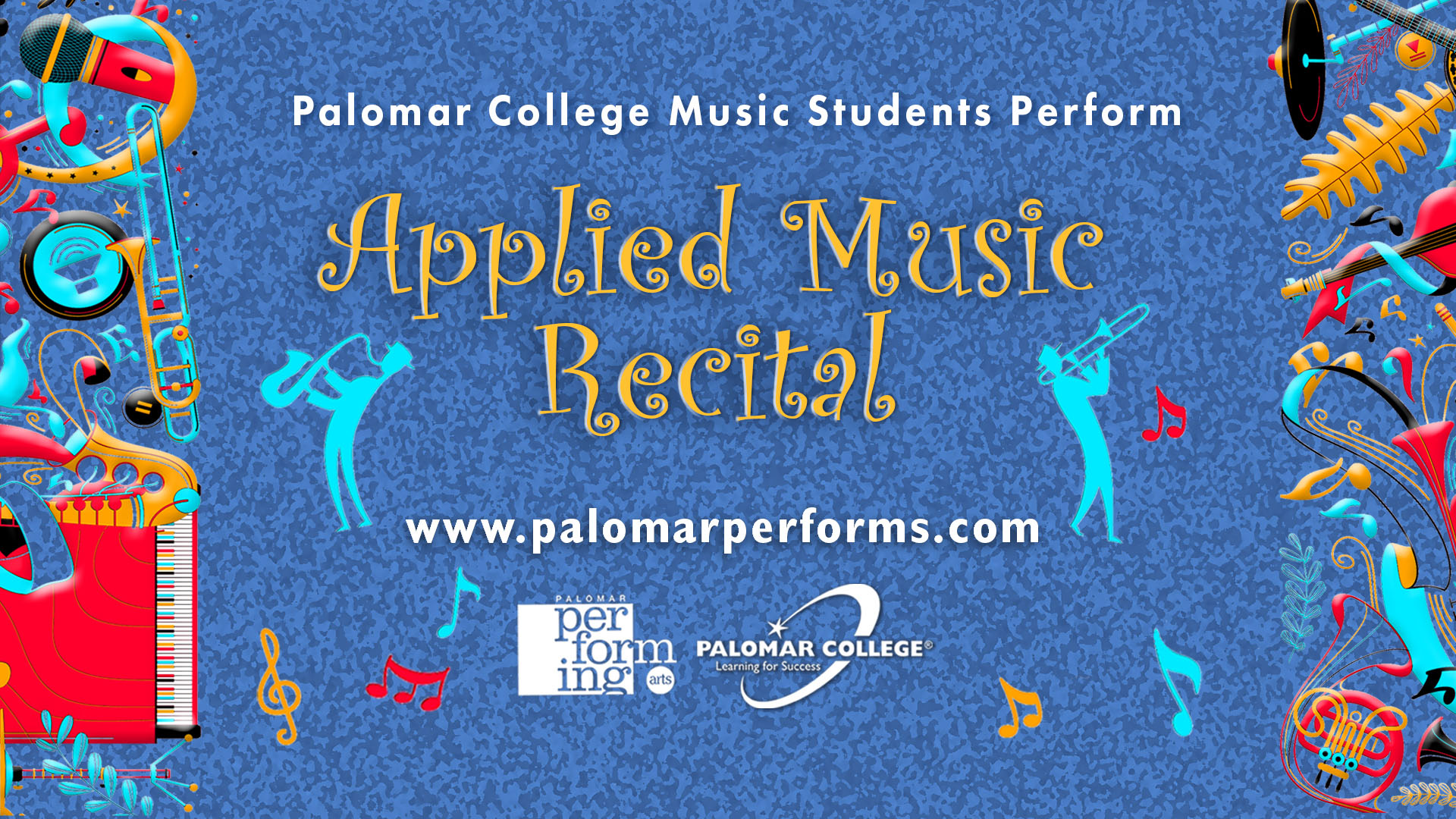 Performance Lab (D10)
1140 West Mission Road, San Marcos, CA
Join us as we celebrate the performances of our Applied Music Program students. These students have worked very hard to prepare for their performances. We know you will be thrilled to watch these future professional musicians as they grow in their craft, and support them as they go forward.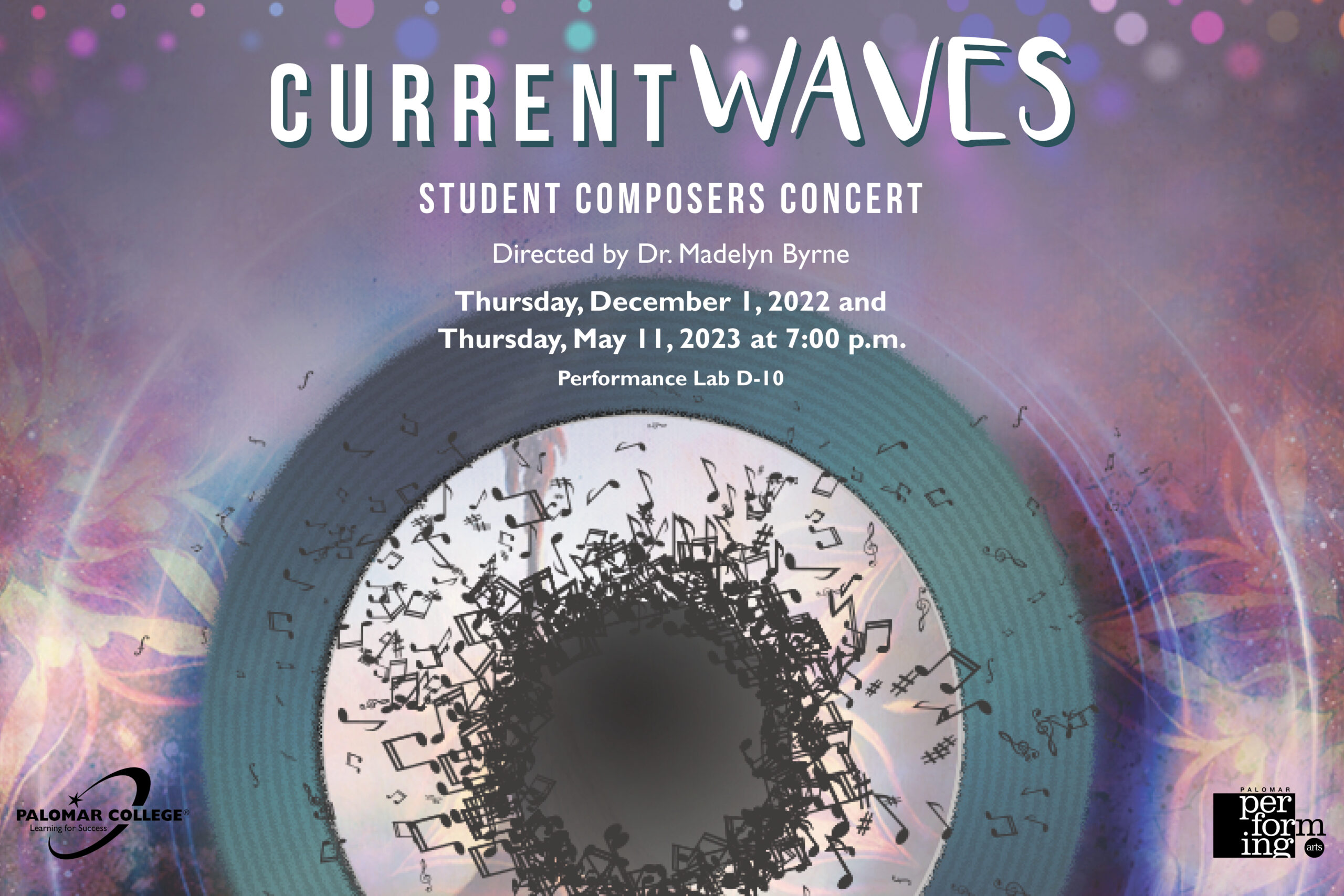 Performance Lab (D10)
1140 West Mission Road, San Marcos, CA
Please join us for Palomar College's the Composers Concert of Palomar College. Enjoy a wide range of stylistic approaches as each student composer is free to explore
their own compositional voice in the style of their choosing, while simultaneously being challenged to achieve excellence in their craft. Come and support your classmates and
hear the music of tomorrow, today.