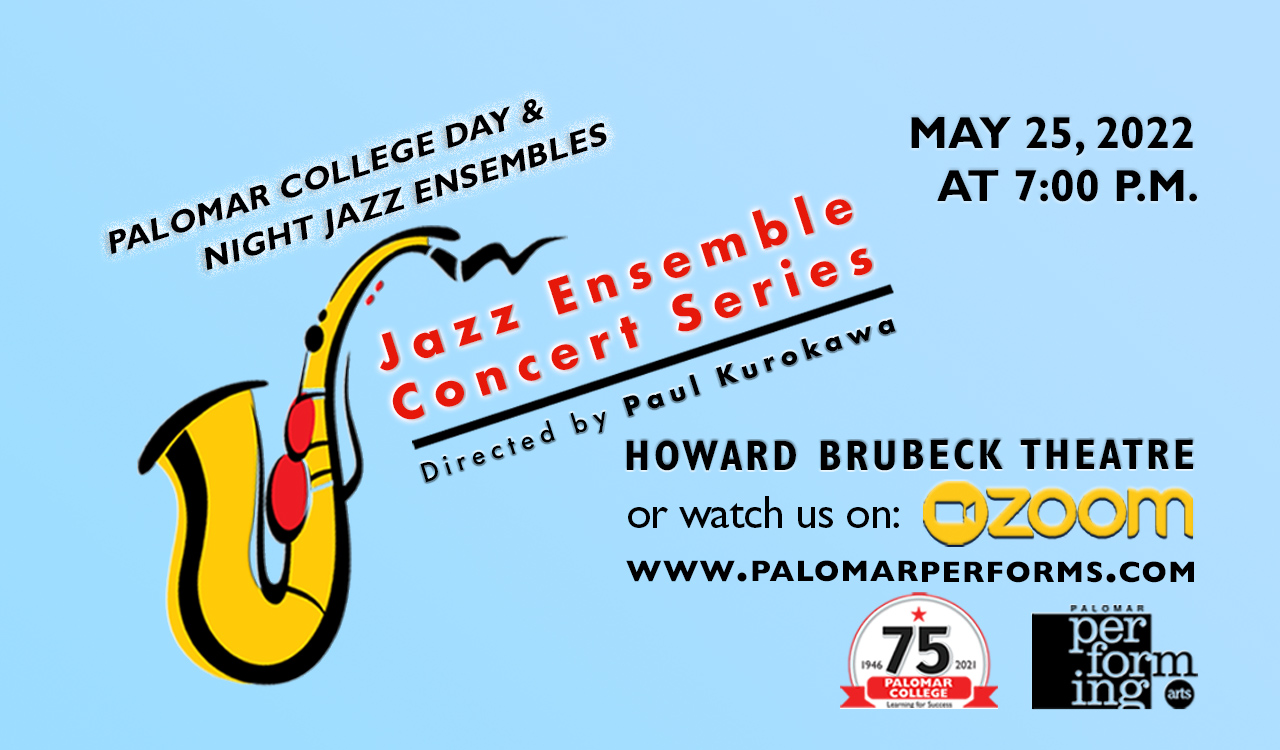 Howard Brubeck Theatre
Howard Brubeck Theatre, 1140 West Mission Road, San Marcos, CA
Experience the thrilling big band sounds of the Palomar College Day and Night Jazz
Ensembles with vibrant rhythms and melodies – both old and new – brought to life
here on at the Palomar College's campus. Mark your calendar and plan to be a part of
a concert series everyone will love!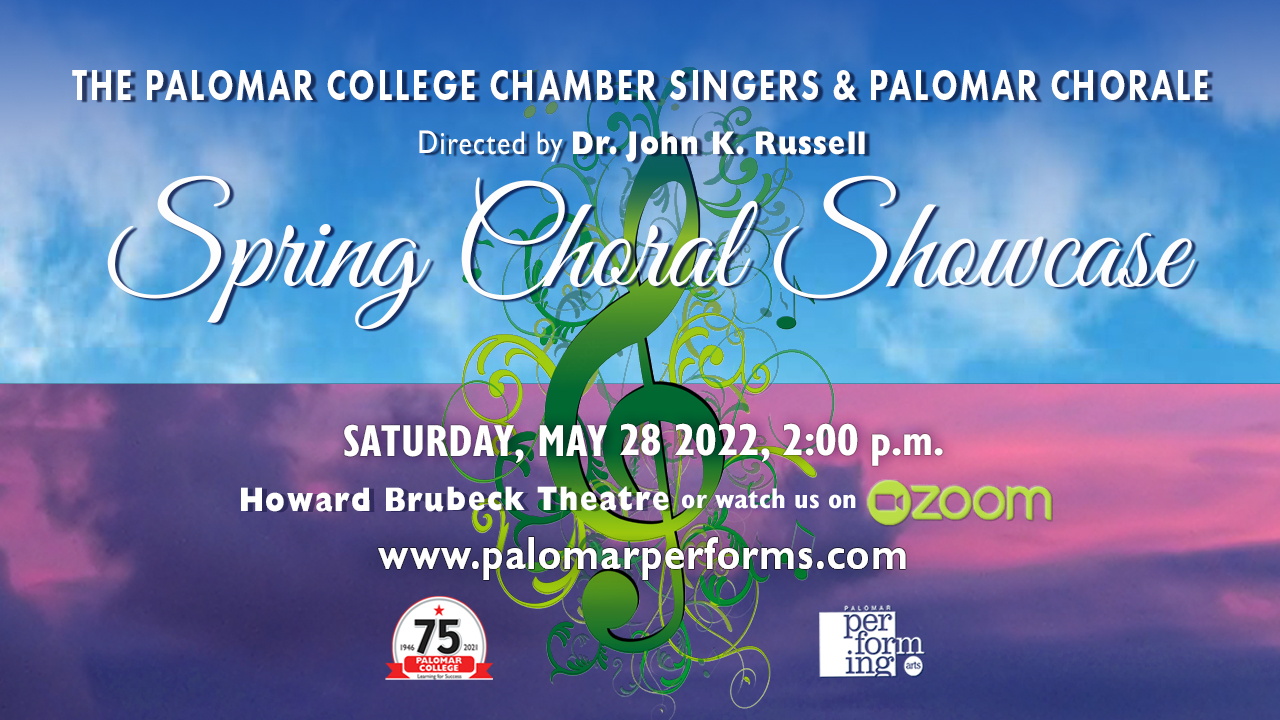 Howard Brubeck Theatre
Howard Brubeck Theatre, 1140 West Mission Road, San Marcos, CA
Join the Palomar Chorale and Palomar Chamber Singers as they return to the
concert stage to perform a diverse selection of choral music. The program will
center around José Mauricio Nunes Garcia's Missa para a noite de Natal (Mass
for Christmas Night), a rarely performed work from Brazil. The program will also
feature works and arrangements by Ryan Brandau, Judith Herrington, Maddalena
Casulana, Mark De-Lisser and more.
Palomar Performing Arts
1140 West Mission Road, San Marcos, CA
During the week of June 20-25, we will be starting the Palomar Choral Academy for interested high school singers. The PCA will take place on the Palomar College campus and feature daily voice-building sessions, choral rehearsals, optional private voice lessons, special guest presentations, socializing, and more. The event is co-sponsored by the Palomar College Foundation, Palomar Performing Arts, and the San Diego Master Chorale. It will include current and former members of the Palomar College Choral and Vocal Studies program and members of the SD Master Chorale. On Saturday, June 25, our culminating performance will feature the PCA Chorus joined by special guest soloist Leonard Patton, among others. We hope this event will help add to the energy we are all trying to instill in our singers now that we are back teaching choral music in person.