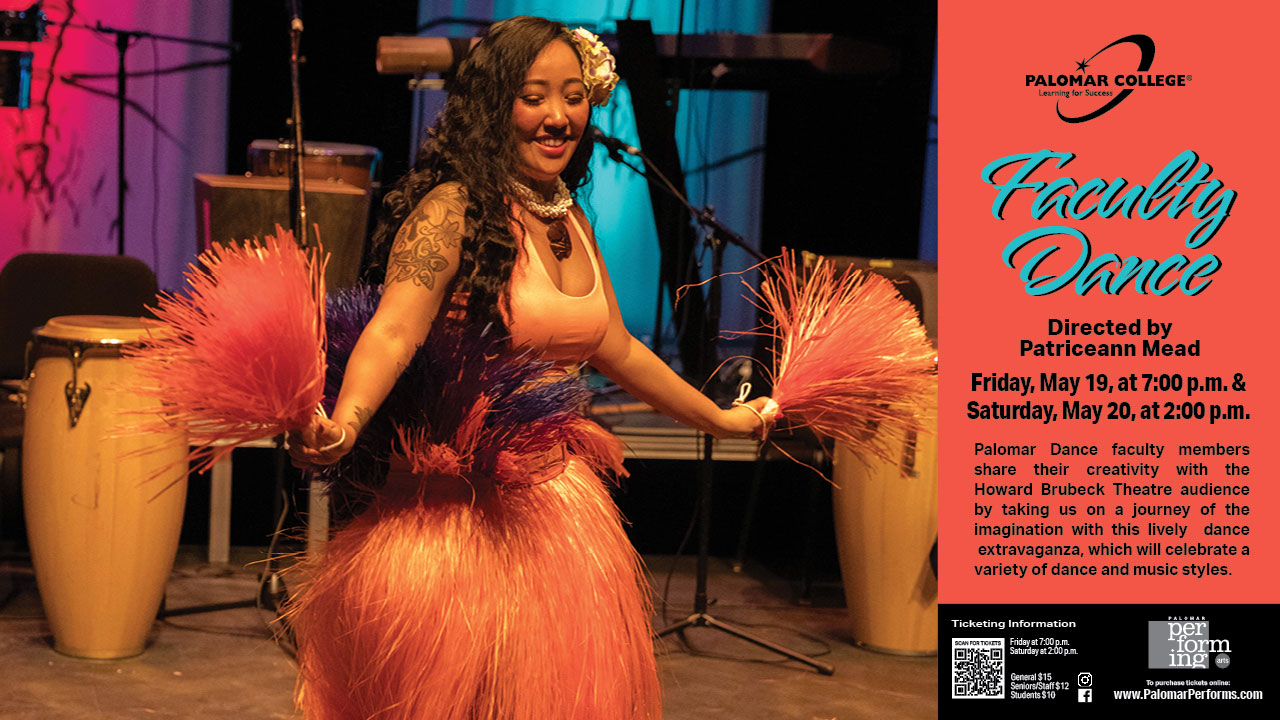 Howard Brubeck Theatre
Howard Brubeck Theatre, 1140 West Mission Road, San Marcos, CA
Palomar Dance faculty members share their creativity with Howard Brubeck audiences by taking us on a journey of the imagination in this lively dance
extravaganza which will celebrate a variety of dance styles and musical genres.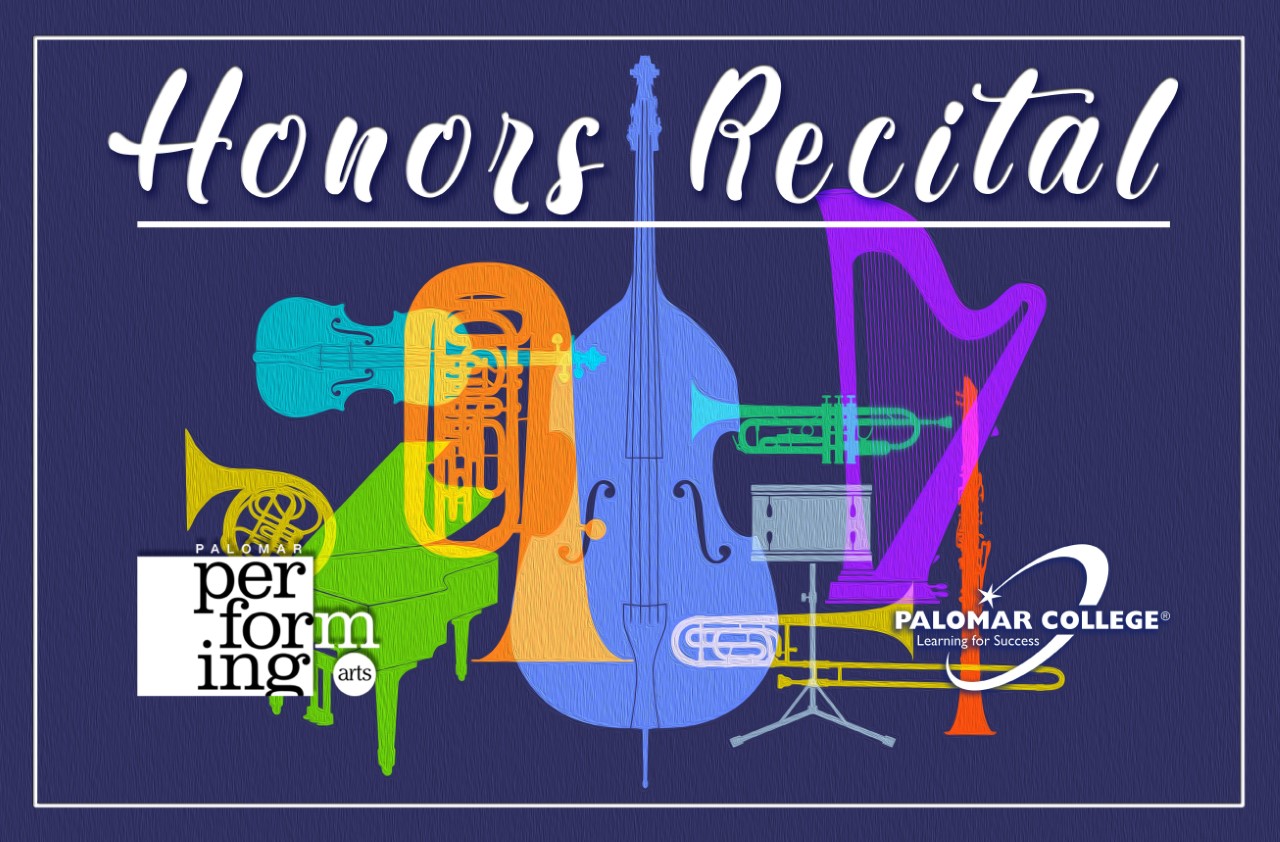 Howard Brubeck Theatre
Howard Brubeck Theatre, 1140 West Mission Road, San Marcos, CA
The Honors Recital showcases Palomar's top Applied Music students. Come and listen to them make some beautiful music. Afterwards join us in honoring Performing Arts students from Dance, Music and Theatre as they are awarded scholarships.
Palomar Performing Arts
1140 West Mission Road, San Marcos, CA
The Palomar Choral Academy will take place on the Palomar College campus and feature daily voice-building sessions, choral rehearsals, optional private voice lessons, special guest presentations, socializing, and more. The event is co-sponsored by the Palomar College Foundation, Palomar Performing Arts, and the San Diego Master Chorale. It will include current and former members of the Palomar College Choral and Vocal Studies program and members of the SD Master Chorale. On Saturday, June 25, our culminating performance will feature the PCA Chorus joined by special guest soloist ???, among others. We hope this event will help add to the energy we are all trying to instill in our singers now that we are back teaching choral music in person.