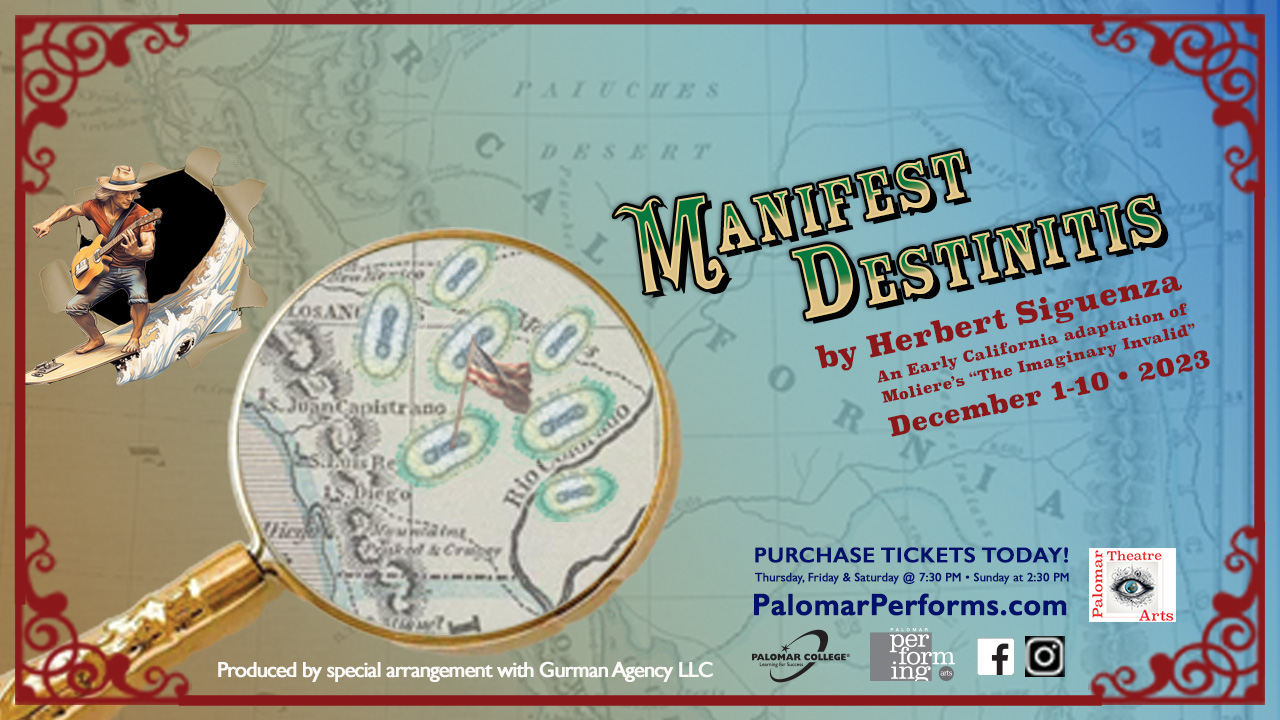 Studio Theatre
1140 West Mission Road, San Marcos, CA, United States
Siguenza reinvents this classic with satirical genius worthy of Moliere. Don Aragon is a Spanish landowner in Alta California on the eve of the U.S. annexation. He rules over his family with the will of a conquistador, but sadly, Don Aragon suffers great anxiety over the immanent U.S. invasion. When his unscrupulous doctor dubs the illness 'Manifest Destinitis', Don Aragon's paranoid antics upset his grip on a rebellious household. With an outrageous satirical mixture of medicine and history, Siguenza's prescription of laughter and lessons might do wonders for what ails us.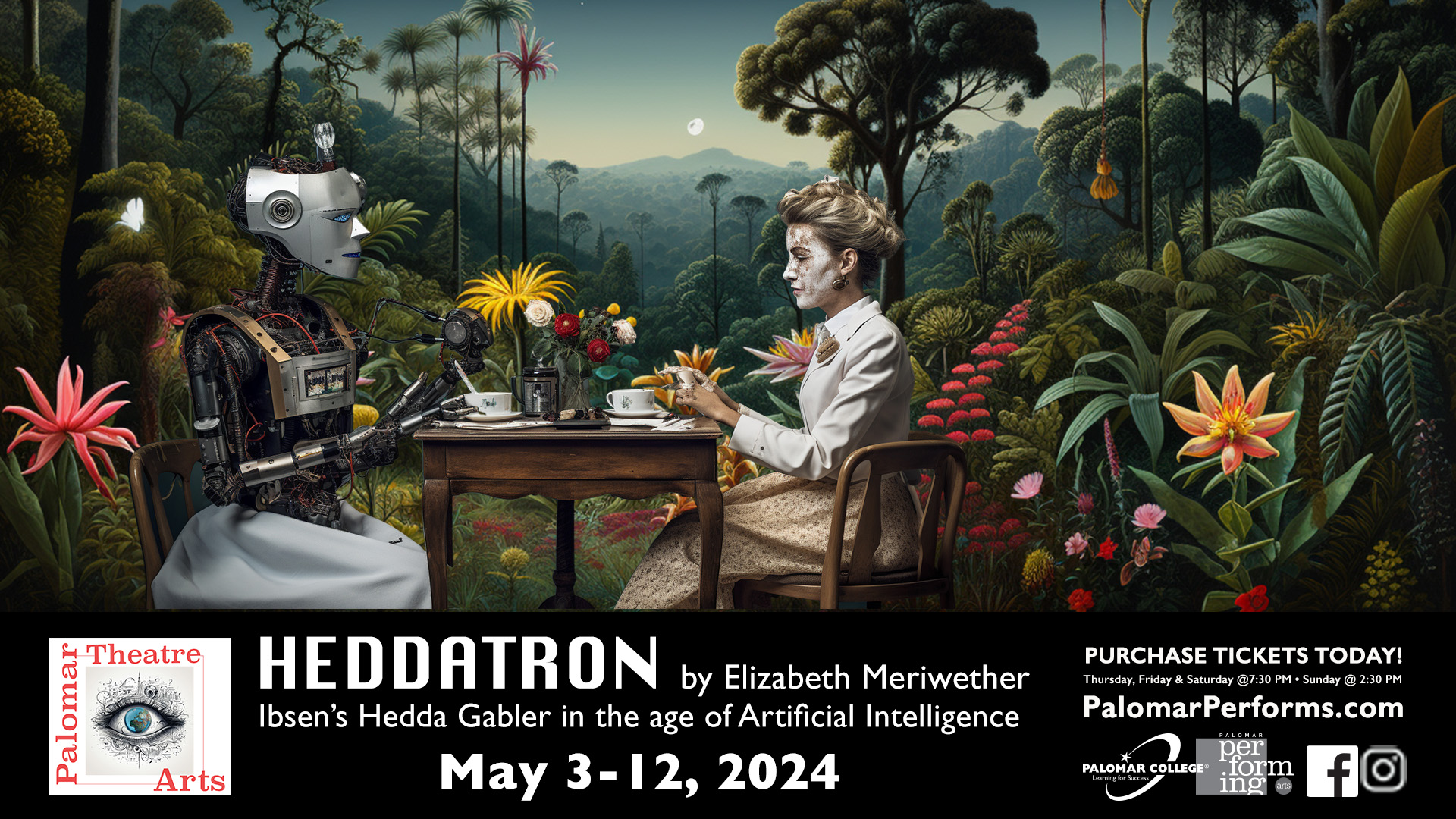 Studio Theatre
1140 West Mission Road, San Marcos, CA, United States
A wildly creative, absurd and surprising reinvention of Ibsen's Hedda Gabler. Jane Gordon, a pregnant housewife, is abducted by robots, taken to the rainforest, and forced to perform Hedda Gabler by her robot captors. Meanwhile Nugget, her ten-year-old daughter, with the aid of her milquetoast father, an eager documentary filmmaker and her small arms dealing uncle must rescue Jane - whether she wants to be saved or not. As we approach the AI singularity, Heddatron constructs a bizarre and strangely familiar world of reality TV and rocket launchers where everyone, artificial or otherwise, just wants to feel a little bit human.