1 event,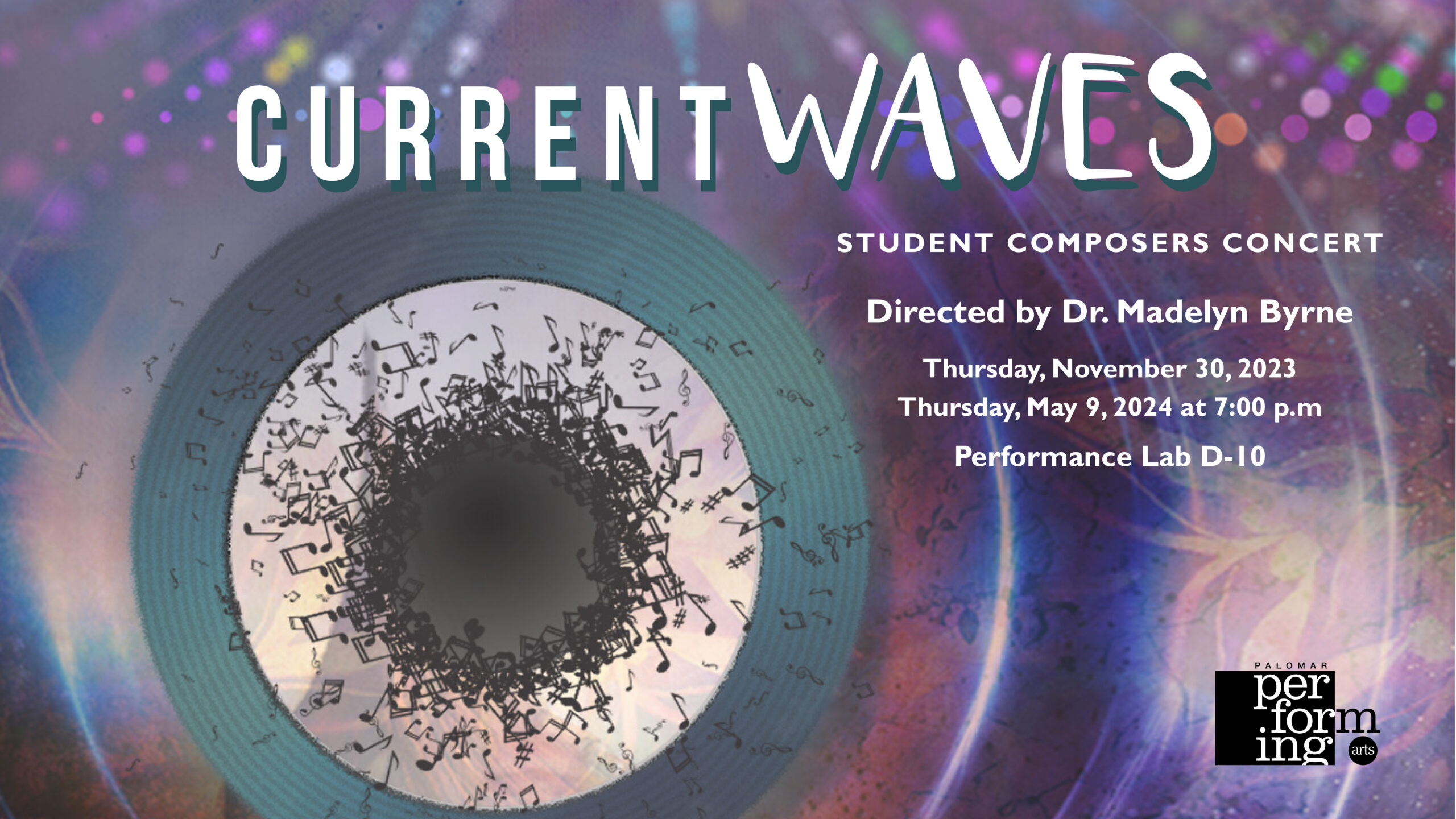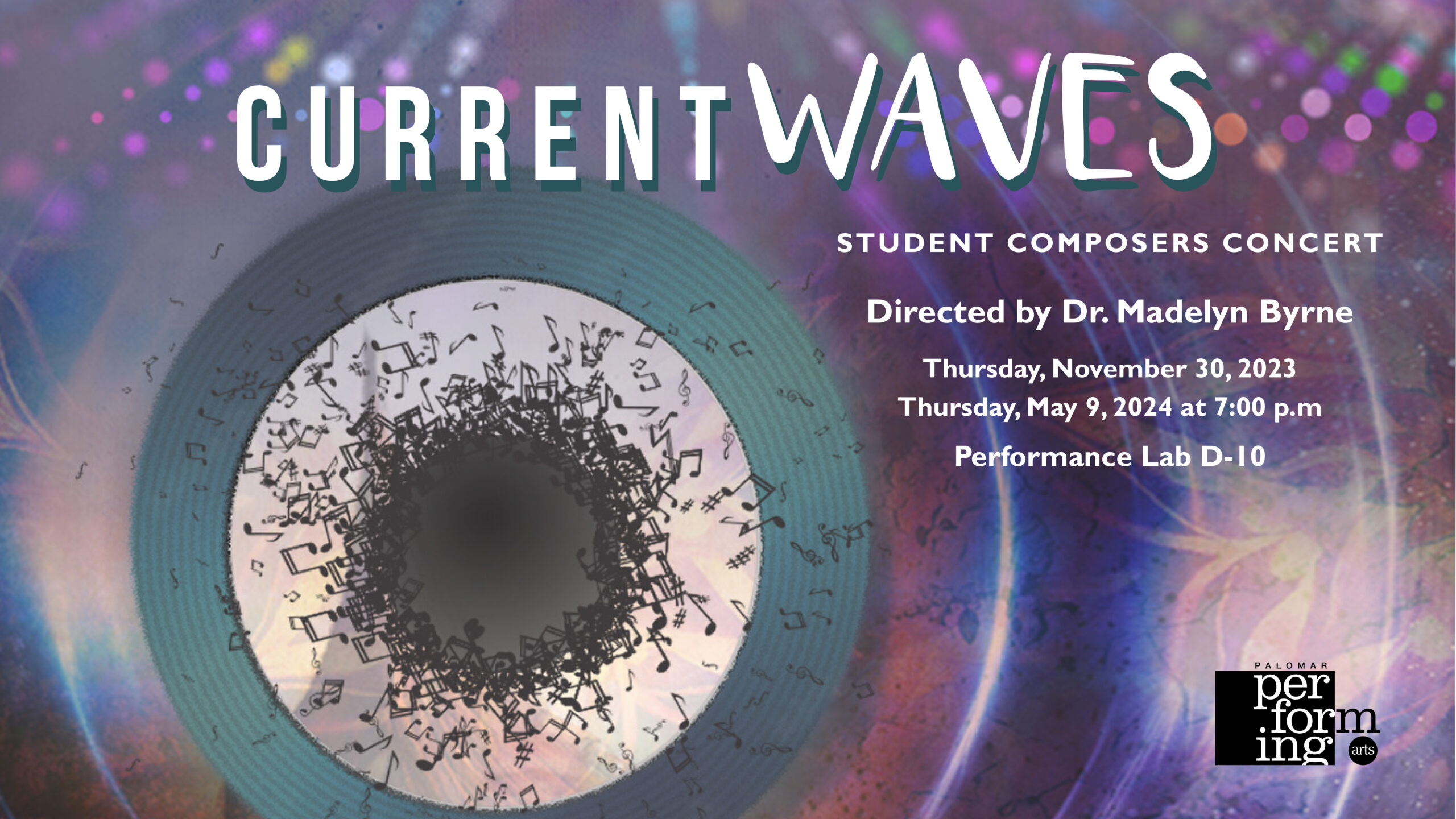 Please join us for Palomar College's the Composers Concert of Palomar College. Enjoy a wide range of stylistic approaches as each student composer is free to explore
their own compositional voice in the style of their choosing, while simultaneously being challenged to achieve excellence in their craft. Come and support your classmates and
hear the music of tomorrow, today.
1 event,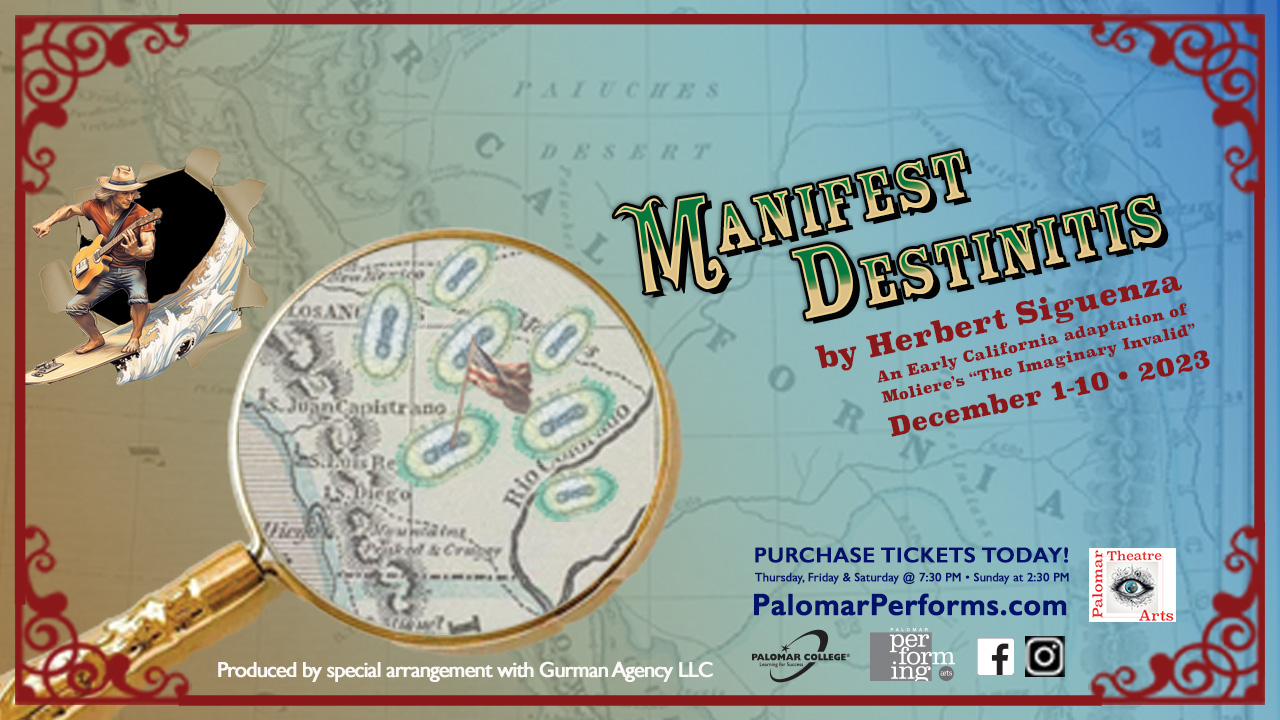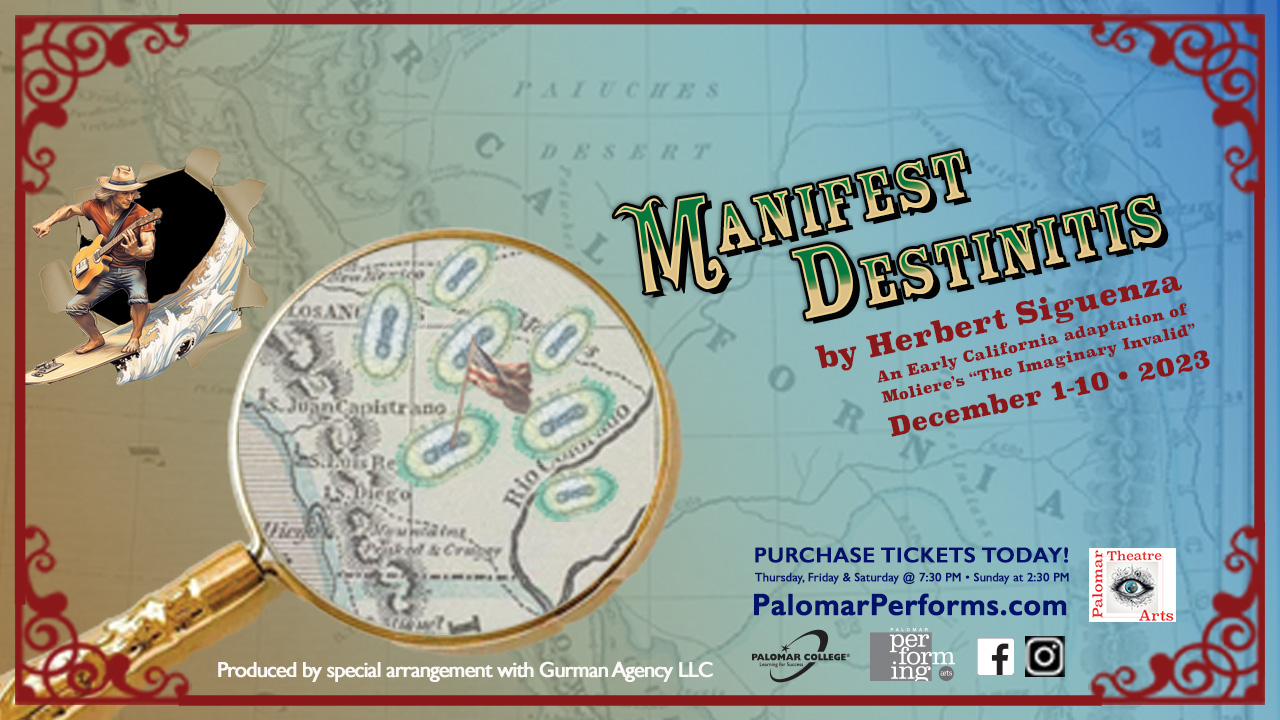 Siguenza reinvents this classic with satirical genius worthy of Moliere. Don Aragon is a Spanish landowner in Alta California on the eve of the U.S. annexation. He rules over his family with the will of a conquistador, but sadly, Don Aragon suffers great anxiety over the immanent U.S. invasion. When his unscrupulous doctor dubs the illness 'Manifest Destinitis', Don Aragon's paranoid antics upset his grip on a rebellious household. With an outrageous satirical mixture of medicine and history, Siguenza's prescription of laughter and lessons might do wonders for what ails us.
1 event,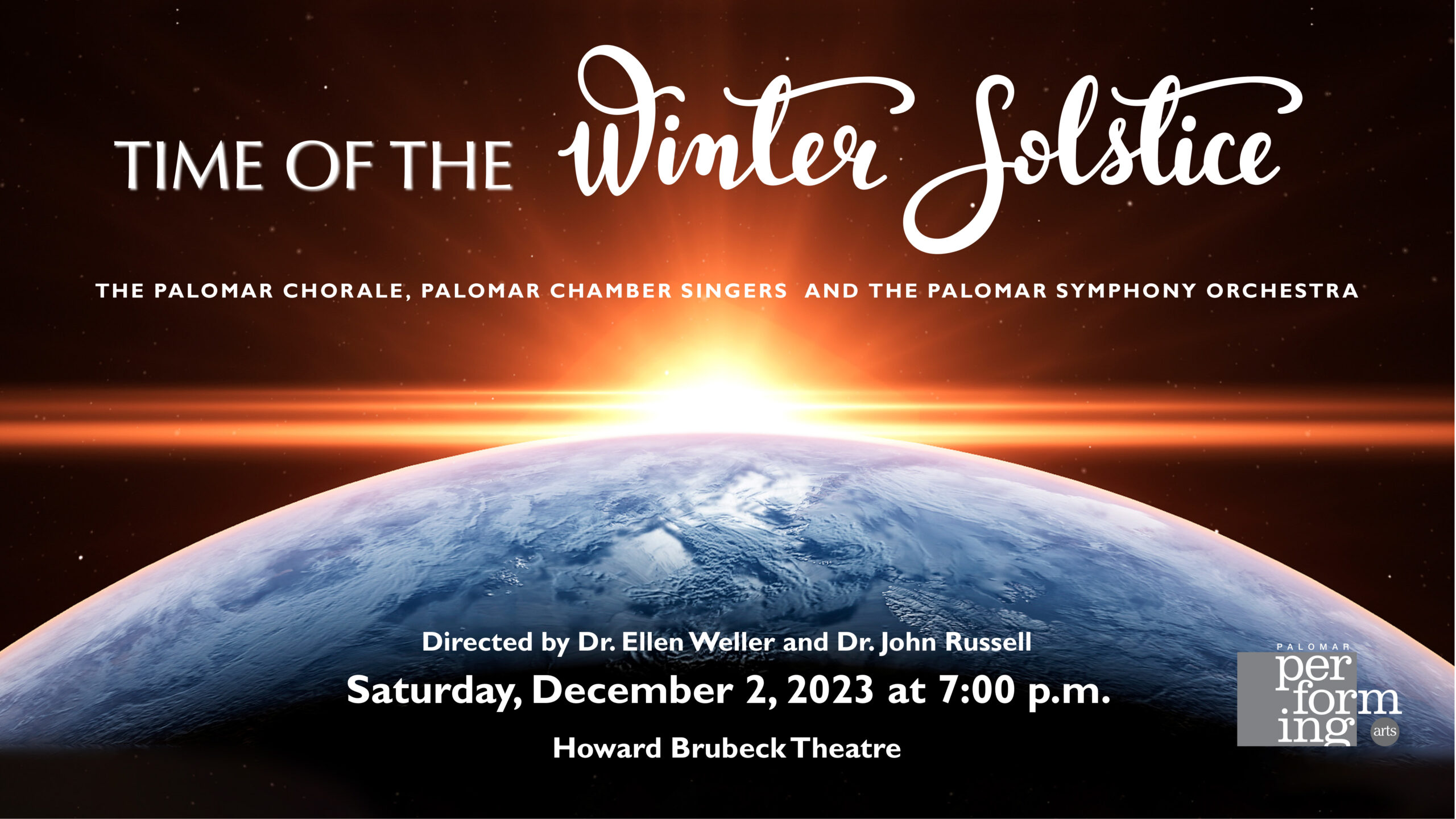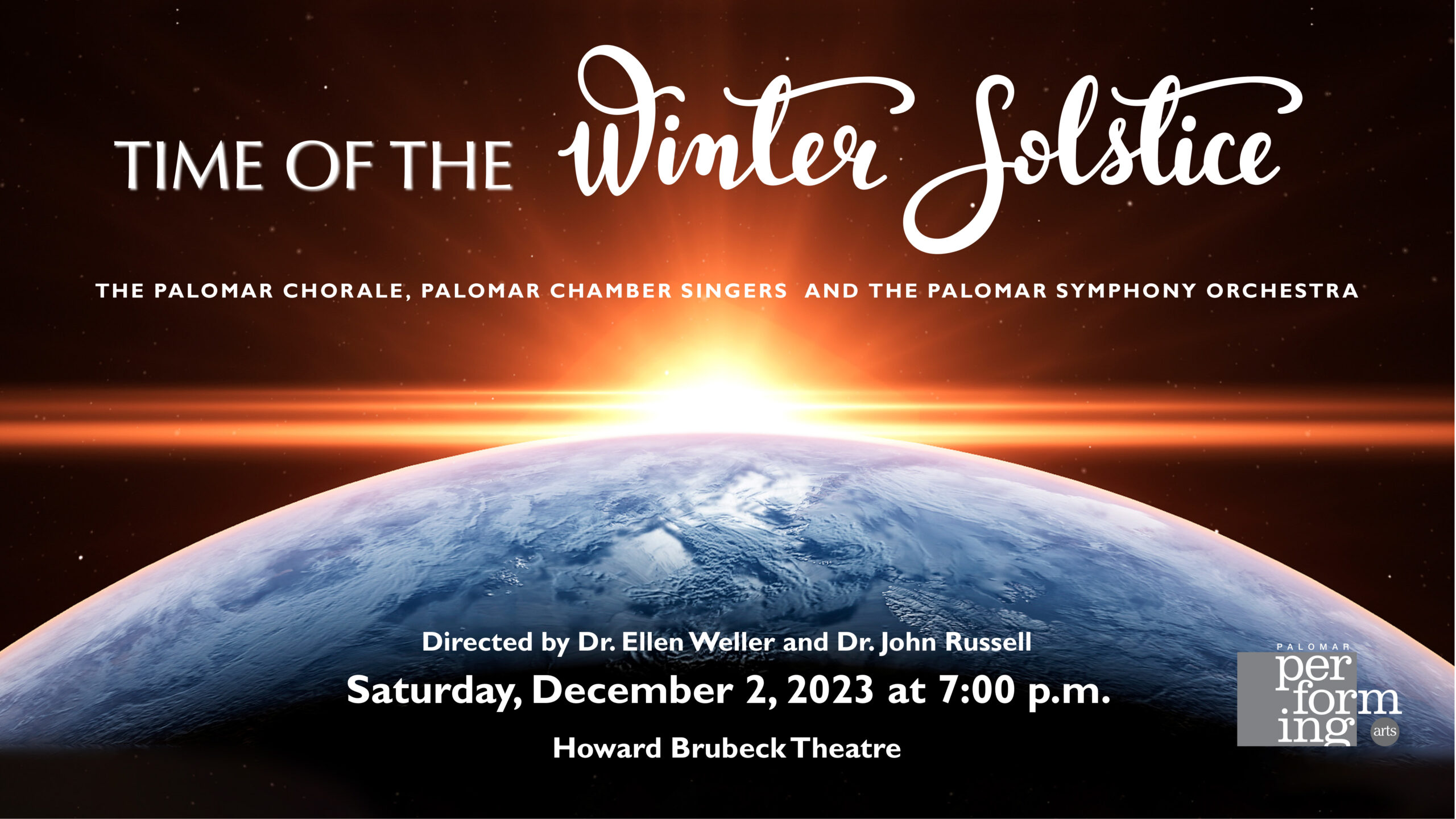 The Palomar Chorale and Palomar Chamber Singers join with the Palomar Symphony Orchestra to present selections from Shawn Kirchner's "The Light of Hope Returning" and viola soloist Ondrej Lewit in Ellen Weller's "Intervals of Peace."