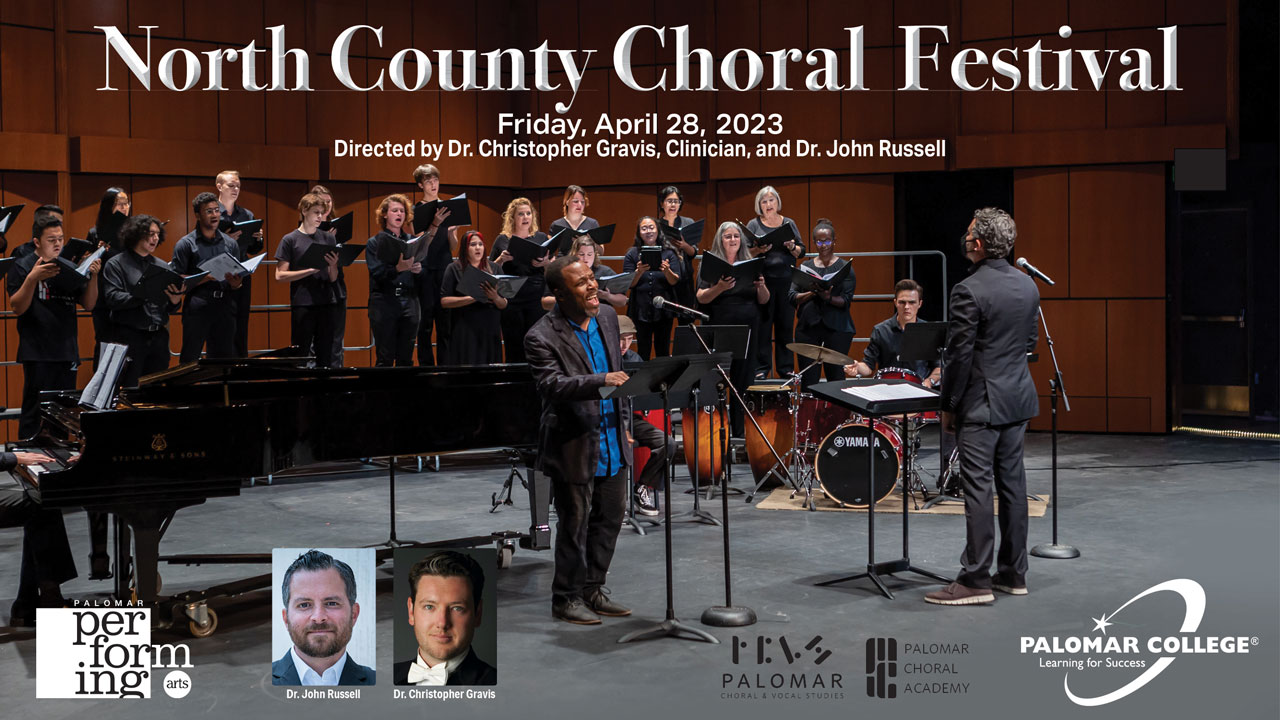 Howard Brubeck Theatre
Howard Brubeck Theatre, 1140 West Mission Road, San Marcos, CA
Invited choirs from around north county will perform in a festival setting in the Brubeck Theater at Palomar College. Dr. John Russell (Palomar College Director of Choral and Vocal Studies) will be joined by Dr. Christopher Gravis who will present clinics for each performing ensembles in this first annual event. Due to the large format of the festival, there is limited public seating. Please contact Dr. Russell at jrussell@palomar.edu for full registration details.
Palomar Performing Arts
1140 West Mission Road, San Marcos, CA
The Palomar Choral Academy will take place on the Palomar College campus and feature daily voice-building sessions, choral rehearsals, optional private voice lessons, special guest presentations, socializing, and more. The event is co-sponsored by the Palomar College Foundation, Palomar Performing Arts, and the San Diego Master Chorale. It will include current and former members of the Palomar College Choral and Vocal Studies program and members of the SD Master Chorale. On Saturday, June 25, our culminating performance will feature the PCA Chorus joined by special guest soloist ???, among others. We hope this event will help add to the energy we are all trying to instill in our singers now that we are back teaching choral music in person.