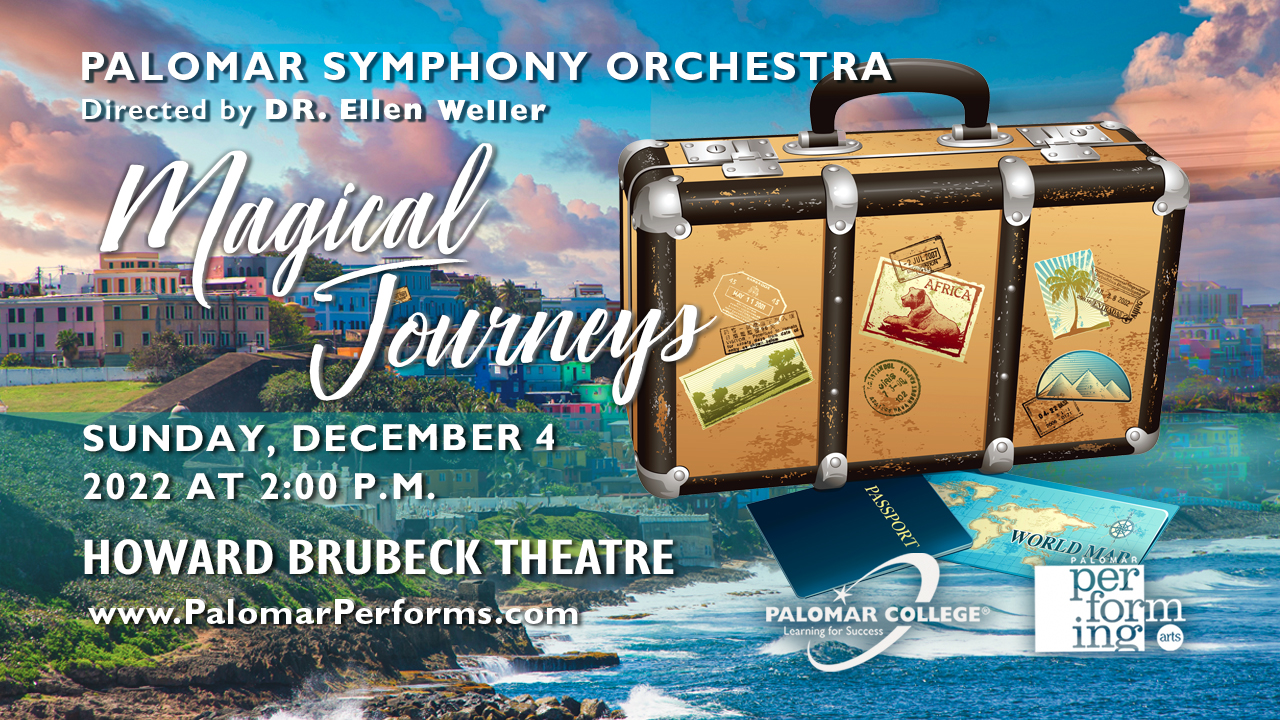 Howard Brubeck Theatre
Howard Brubeck Theatre, 1140 West Mission Road, San Marcos
With the power of melody and harmony to transport us to faraway places, the PSO presents a program that will take you far away, without leaving the Howard Brubeck Theatre! Voyage down the Moldau river with Smetana, explore Puerto Rico with Louis Gottschalk, and accompany Grieg as he sends Peer Gynt into the wide world!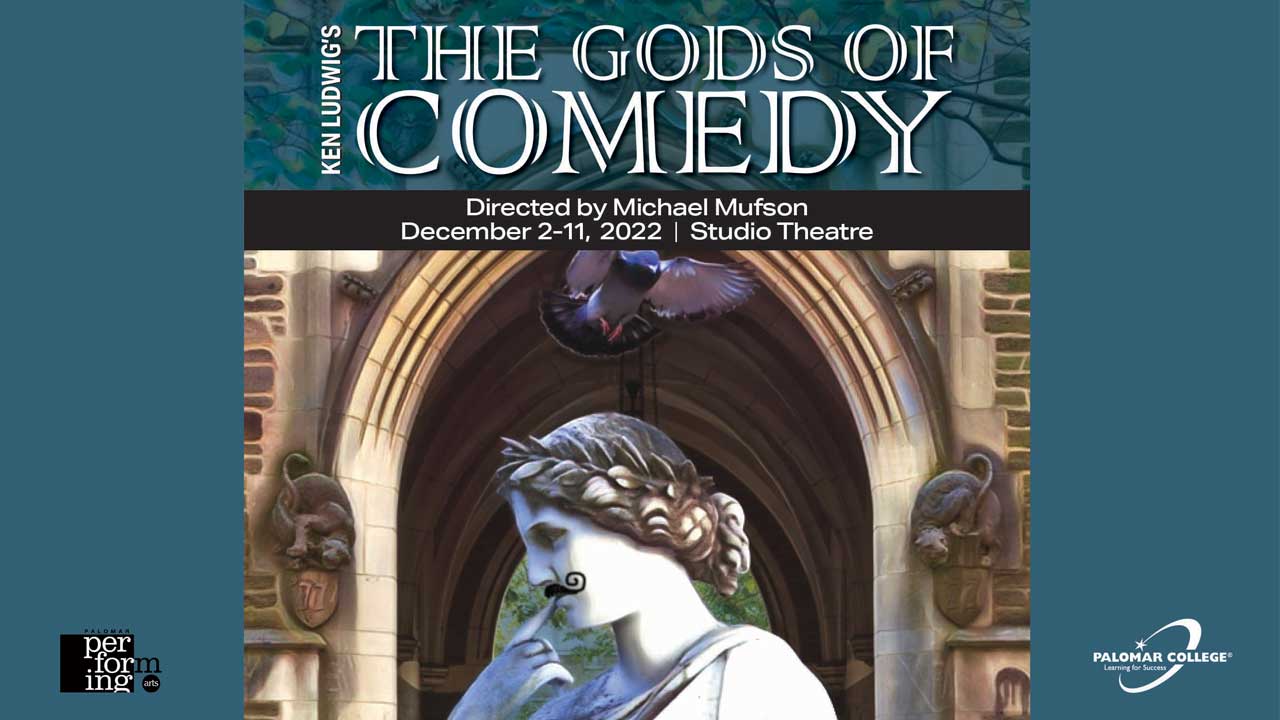 Studio Theatre
1140 West Mission Road, San Marcos
A young theatre scholar calls on the gods of Ancient Greece to save her love life—but it's not the gods of love who show up to help… a hilariously divine new play by comic master Ken Ludwig (Lend Me A Tenor) filled with madcap mayhem, a touch of romance, and lots of laughs.