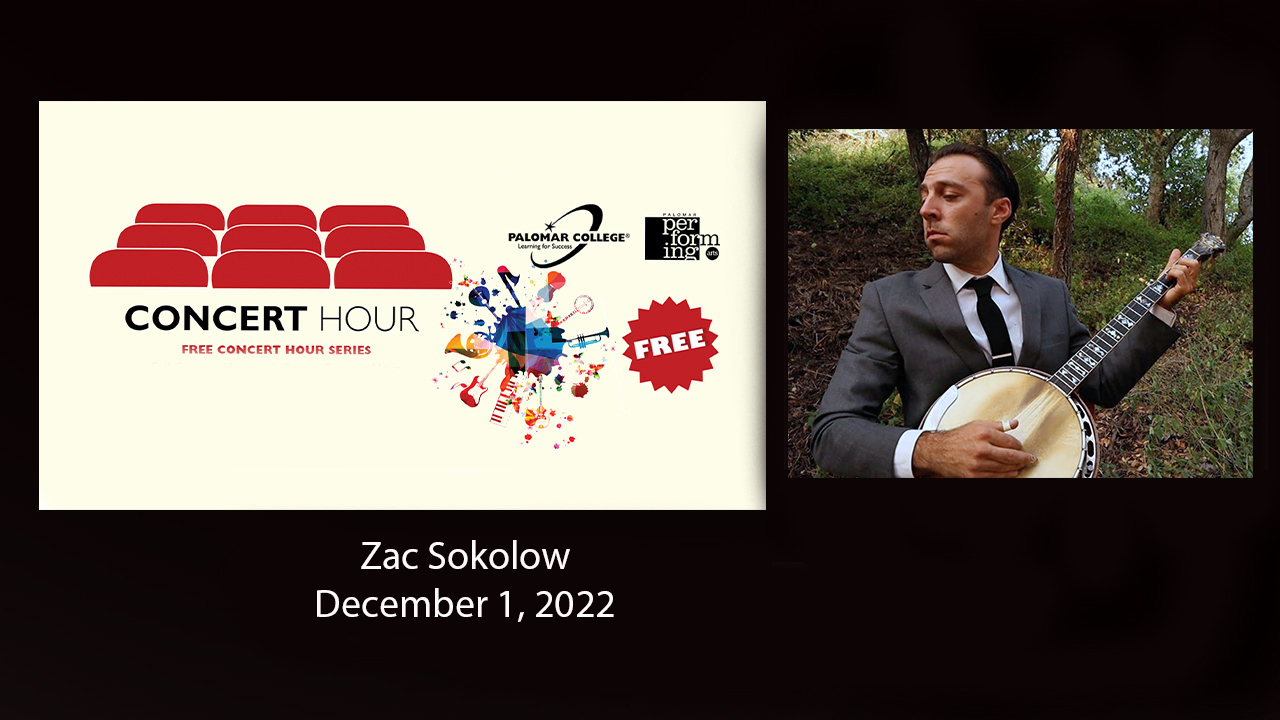 Howard Brubeck Theatre
Howard Brubeck Theatre, 1140 West Mission Road, San Marcos
Zac Sokolow plays banjo and fiddle and sings, playing a combination of old ballads, gospel songs, fiddle tunes and banjo instrumentals. Coming from a family of musicians, Zac grew up playing music from an early age. He started out performing with his father Fred Sokolow as a child, and has since toured around the world playing with The Americans, and with fellow California old time musician Frank Fairfield.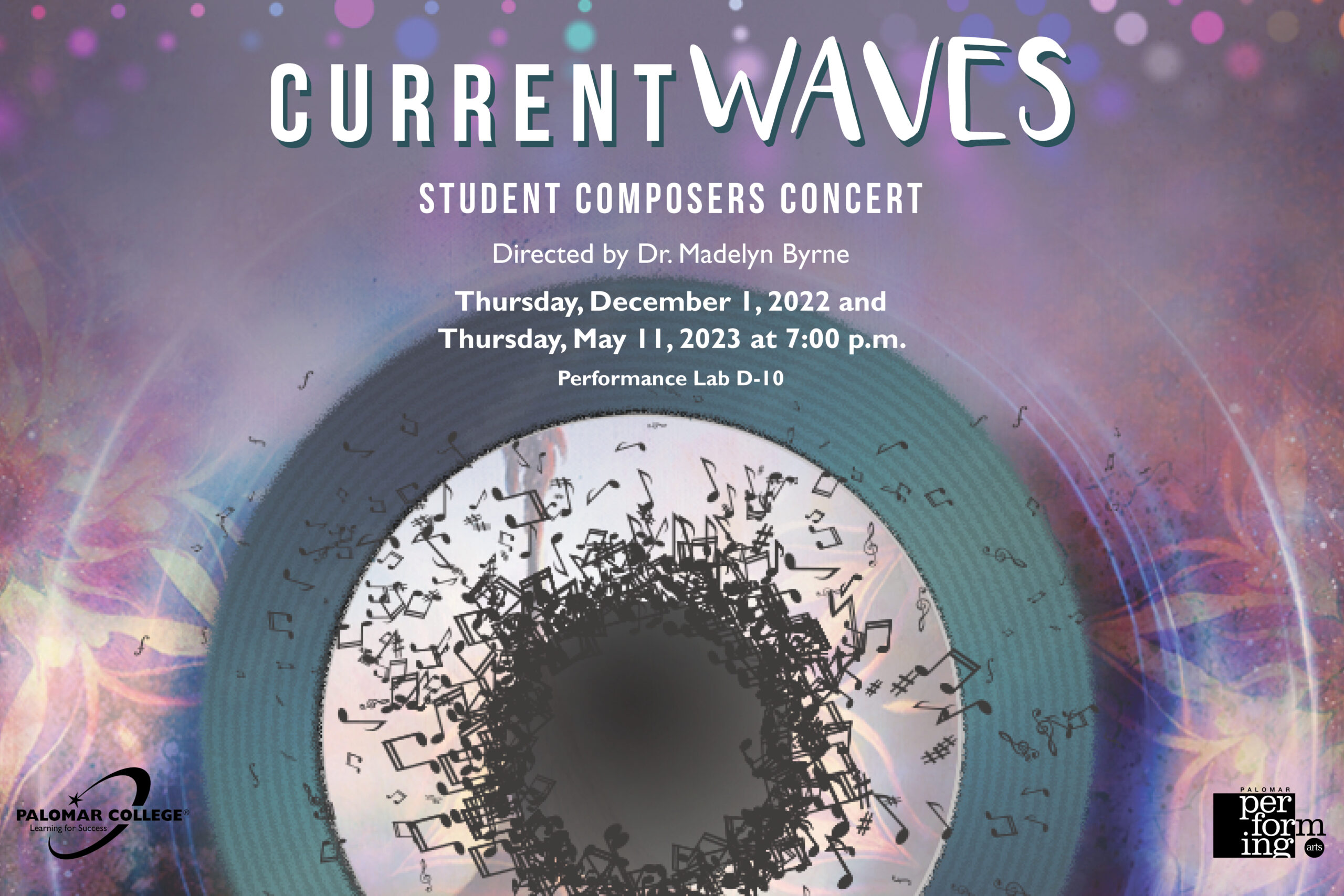 Performance Lab (D10)
1140 West Mission Road, San Marcos
Please join us for Palomar College's the Composers Concert of Palomar College. Enjoy a wide range of stylistic approaches as each student composer is free to explore
their own compositional voice in the style of their choosing, while simultaneously being challenged to achieve excellence in their craft. Come and support your classmates and
hear the music of tomorrow, today.