Sounds of Time – Directed by Heather Barclay
May 4, 2024 @ 2:00 pm

-

4:00 pm

PDT

$10 – $16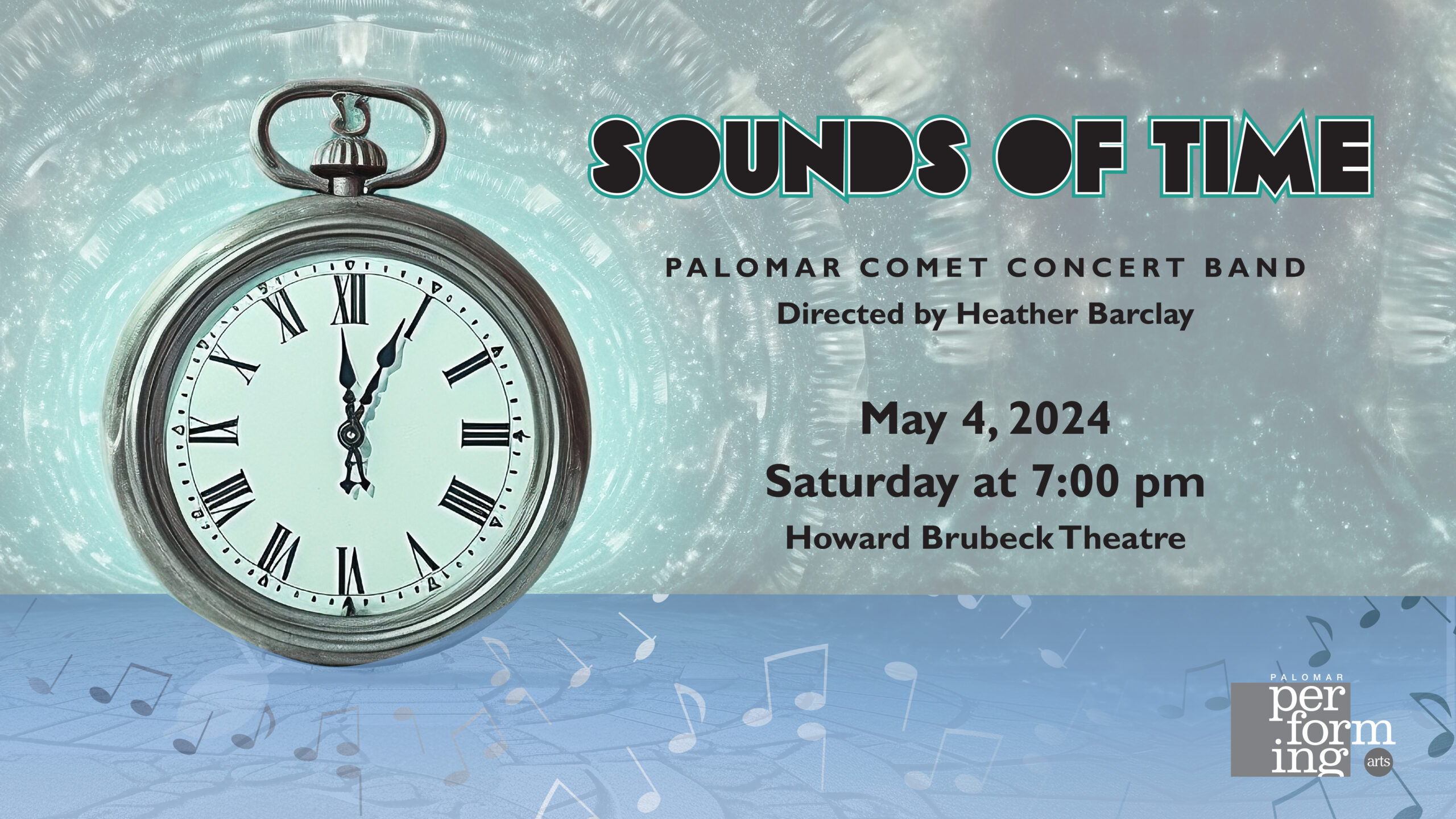 SOUNDS OF TIME
Palomar Comet Concert Band – Directed by Heather Barclay
Saturday, May 4, 2024, at 7:00 p.m. (HBT)
This extraordinary concert showcases a harmonious blend of contemporary musical pieces that will
captivate audiences and leave them in awe. With their innovative approach, the band effortlessly
incorporates unique sounds and elements, pushing the boundaries of traditional concert band
performances. Alongside these captivating contemporary compositions, the program also features
beloved and familiar favorites that have become cherished by audiences over time. Prepare to be
transported through a musical journey that celebrates the evolution of sound and the enduring
power of music. Join the Palomar Comet Concert Band as they bid farewell to their season with a
memorable performance that will resonate with audiences of all ages.
Click Here to Buy Tickets