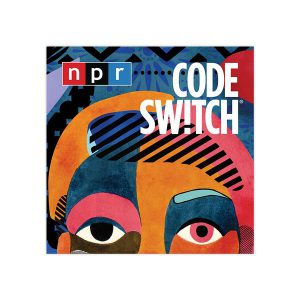 ---
At long last — the first episode of the Code Switch podcast! We decided to start off with a question we've been fixated on over the past few months: Why is it so hard to talk about whiteness?
---
Trigger warnings, the heads-up that college professors give to students to let them know disturbing content is coming, have gotten a lot of attention as the school year has unfolded. When a University of Chicago dean wrote a letter to incoming freshmen this fall rejecting the idea of those warnings, it sparked a nationwide debate on the use of advisories in the classroom.
Our colleagues at NPR Ed recently reported on their survey of more than 800 faculty members at universities around the country, asking about their use of trigger warnings. The team learned a couple of significant things: About half of the professors said they've used a trigger warning before introducing difficult material, and most said they did so by choice, not policy or student request.
---
November 8, 2017 • We spent the past three episodes looking at the first year of a high school for black boys in Washington, D.C. Now, we're taking a look back on our reporting. What does it mean for a school like Ron Brown to exist — and what does that say about our society?
---
A professor at the University of Texas San Antonio designed a college course based around episodes of the Code Switch podcast! In it, her students learned how to have tough conversations about race and identity, using Shereen and Gene as an example. But after an incident on campus involving the police made national news, their theoretical classroom discussions stopped being polite and started getting real.
Listen on the Website
---
This week, we're uncovering the stories behind three American Anthems. First, we hear from two musical greats about their respective versions of "Fight the Power." Next, we learned about the transformation of the children's choir staple, "This Little Light of Mine." Finally, we took a trip down "Whittier Blvd."
---
Okay, news cycle: you win. We're talking about blackface. This week, we delve into the hidden history of "blackening up" in popular culture — from a certain iconic cartoon mouse's minstrel past to Instagram models trying to pass as black.
---
Shereen and Gene head to Alabama to talk about race in the American South. Mayor Randall Woodfin of Birmingham talks about growing up in the shadow of his city's history. The poet Ashley M. Jones shares how she learned to love her hometown. And Gigi Douban of WBHM takes on some tough listener questions about race in the Magic City.
---
When Angela Saini was 10 years old, her family moved from what she called "a very multicultural area" in East London to the almost exclusively white Southeast London. Suddenly her brown skin stood out, making her a target. She couldn't avoid the harassment coming from two boys who lived around the corner. One day, they pelted her and her sister with rocks. She remembers one hit her on the head. She remembers bleeding.
There had been racist comments before that, she says, "but that was the first time that someone around my own age had decided to physically hurt me. And it was tough."
It was also one of the first stories she reported, writing about the incident and reading it out for class. She says that's what made her a journalist.
Saini is now an award-winning science journalist, often reporting on the intersection of science, race and gender. Her latest book, Superior: The Return of Race Science, tracks the history and ideology of race science up to its current resurgence.
We talked to her about how race isn't real (but you know … still is), why DNA tests are misleading and how race science crept its way into the 21st century. It's a lot to get your head around.