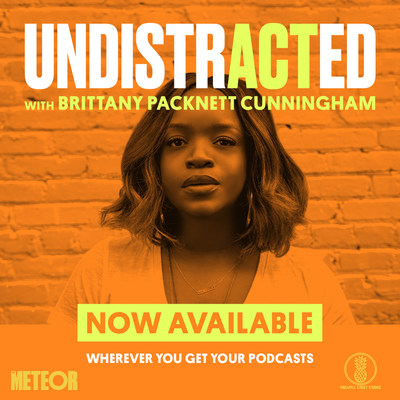 "Enough with the distractions, the noise, the billions of tweets. We got work to do, and we're going to do it together, and we're going to find our joy along the way. We are undistracted."—Brittany Packnett Cunningham, Host, UNDISTRACTED 
Big news: The podcast we've been wanting to listen to is live. UNDISTRACTED will be a weekly guide to the news through lenses that are too often neglected (but so real to all of us): gender, race, ability and more.
Our host is Brittany Packnett Cunningham—an educator, activist, TV commentator—and someone who always, always, asks better questions about the world. Described by President Barack Obama as a leader "whose voice is going to be making a difference for years to come," she was a member of the White House Task Force on 21st Century Policing and the Ferguson Commission, as well as a three-time Harvard Institute of Politics fellow. Her book We Are Like Those Who Dream will be published in 2021. Follow her @MsPackyetti.
And most of all, listen and subscribe. We're so excited to share the show with you.