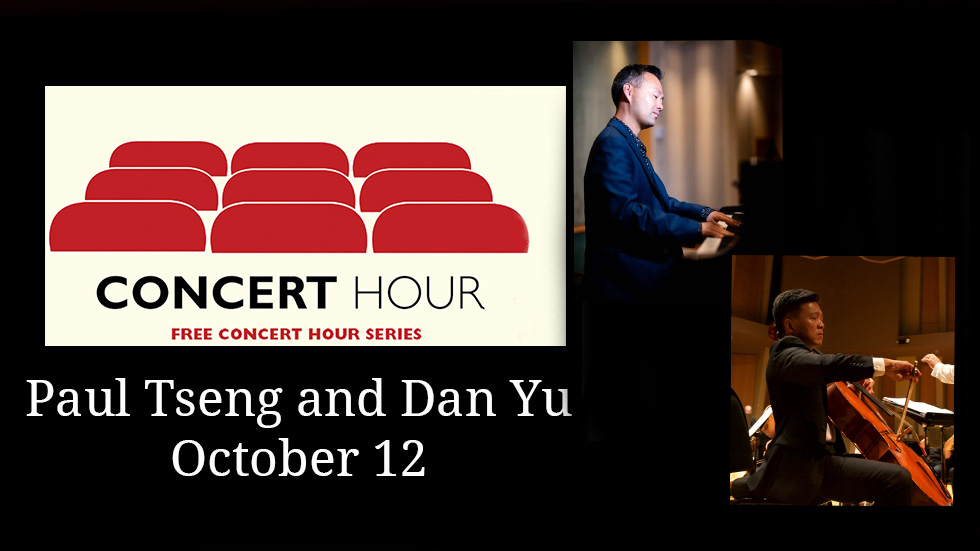 Join us every Thursday at the Howard Brubeck Theatre on the San Marcos Campus for a FREE LIVE Concert Hour Performance at the Howard Brubeck Theatre on the Palomar College Campus, San Marcos. Palomar Performing Arts is excited to open its doors to our students, staff and community members for our Free Concert Hour Series in person every Thursday at 1pm LIVE on the Howard Brubeck Theatre Stage.
Please join the Palomar Choirs as they perform a program based on texts celebrating music. Works featured will include "Music of Life" by B.E. Boykin, "We are the Music Makers" by Reginal Wright, "Wildflowers" by Tom Petty, arranged for chorus by Tim Brent and Amanda Quist, and many others. Please join us as we take the Palomar Choirs to the beautiful acoustic of the San Marcos Lutheran Church for this opening program of the 2023-24 season.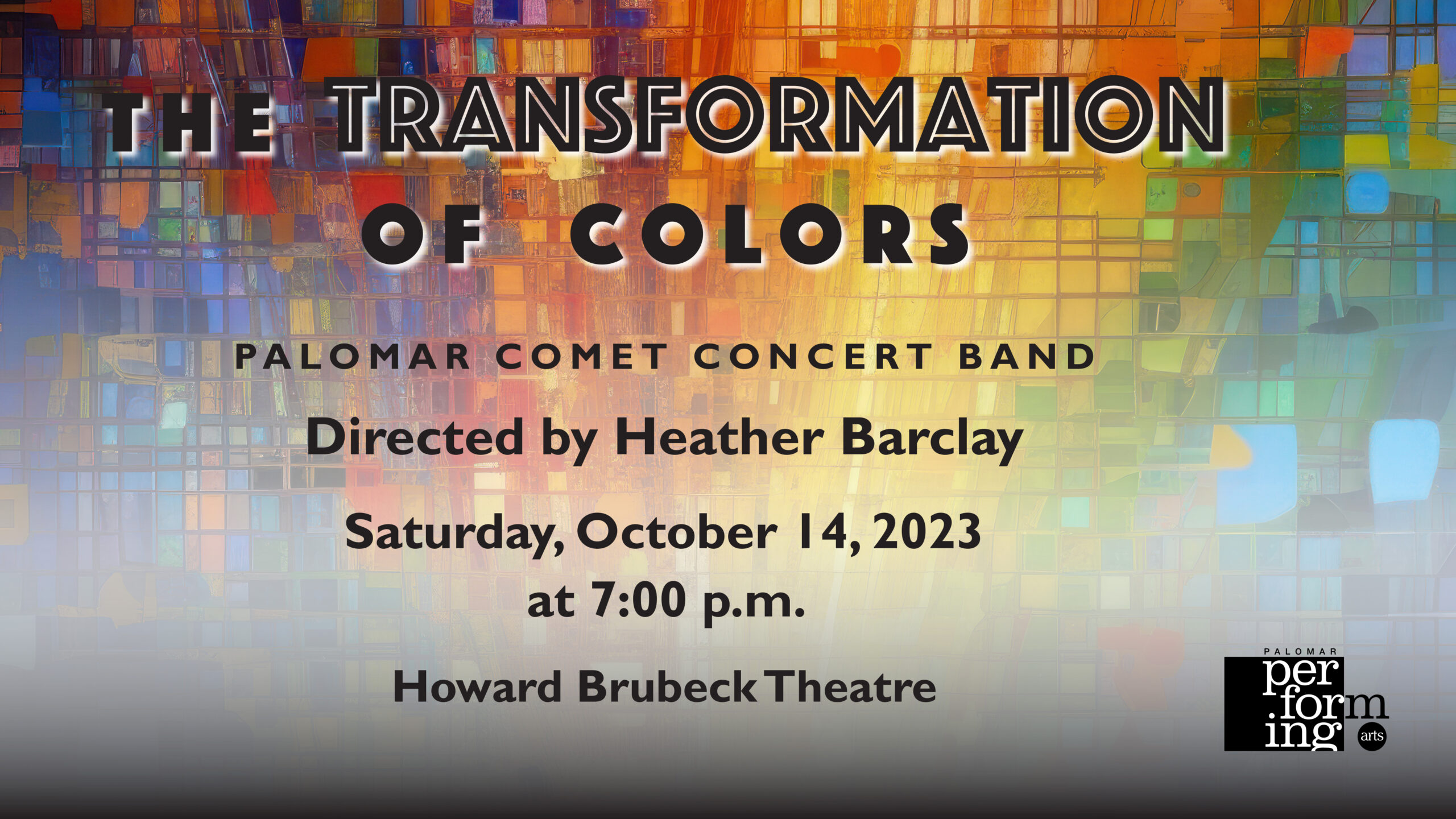 The Transformation of Colors by the Palomar Comet Concert Band will explore the evolving spectrum of emotions through music. This transformative journey will take audiences from vibrant and luminous melodies to profound and introspective tones, capturing the essence of the ever-changing human experience. Amidst these powerful musical themes, the Concert Band' s music will dynamically weave bright and uplifting notes, showcasing the resilience of the human spirit even in the face of adversity.