Stan Lee's L.A. Comic Con Wraps Up Weekend of Comics, Cosplay, and Fun
NOVEMBER 2, 2017 | BY LOS HERMANOS NAVARRO (Zeb Navarro, Jose Navarro, Anthony Ramone Navarro)
Stan Lee's L.A. Comic Con wrapped up on Sunday after three days filled with cosplay, comic books, panels, and special reunions.  Fans packed the Los Angeles Convention Center to shop for great deals, cosplay as their favorite comic book character, and to see the man himself Stan Lee.
Special guests at L.A. Comic Con included everyone from Drew Carey to Paul Ruebens to Spawn creator Todd McFarlane, iZombie star Rose McIver, and Dwayne "The Rock" Johnson.
Fans were able to see special reunions of the cast of Sabrina the Teenage Witch, Powerpuff Girls, Fairly Odd Parents, and He-Man and the Masters of the Universe.  When asked how conventions like L.A. Comic Con has changed their worlds, Powerpuff Girls star Cathy Cavadini said "We do get to interact with our fans more than ever, and people know who we are whereas when I first started, they didn't know who we were." The Black Eyed Peas were also on hand to present Marvel's Master of the Sun with Stan Lee joining them on stage.
Along with panels for Steven Universe and Henry Danger, there were kids costume contests, there were national championships for props, make-up, and cosplay.
Stan Lee's L.A. Comic Con returns next year and be sure to keep it on KKSM for more reports from conventions all over Southern California.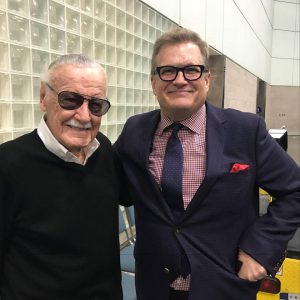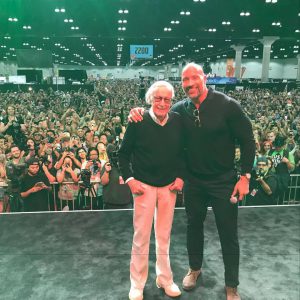 Photos courtesy of Stan Lee's L.A. Comic Con