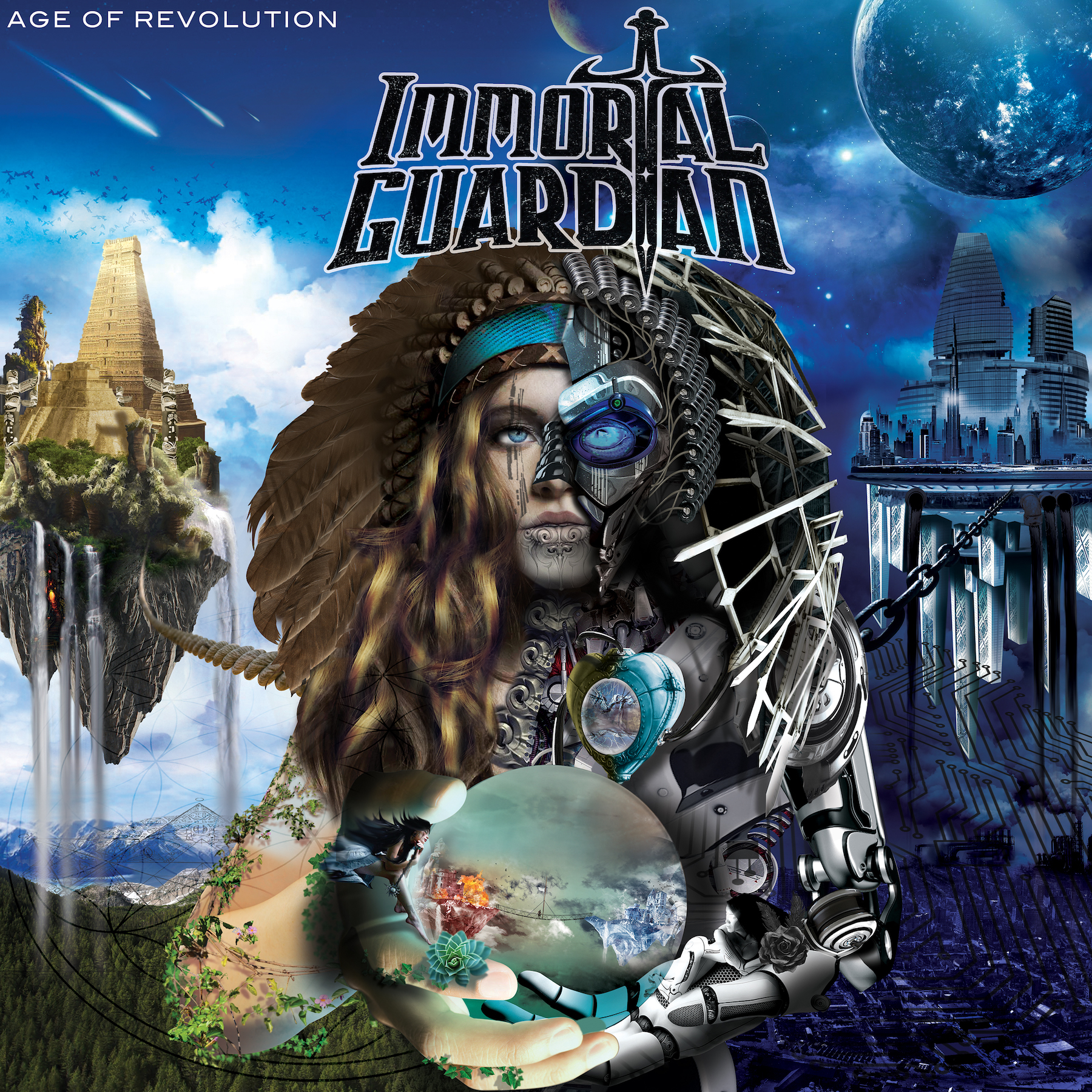 IMMORTAL GUARDIAN
"AGE OF REVOLUTION"
Album Review by Corey "Craw Daddy" Crawford
I never listened to Immortal Guardian before this, I've heard of them. Just never listened. The first time I saw their name actually was the recent Exmortus tour flier. Seeing that made me believe they more than likely shred, or they wouldn't be on tour with Exmortus.
Well, let me just tell you, they shred even more than I could have imagined and I immediately looked up more info on them. Age of Revolution is actually their debut album, and they came out swinging.
When I first starting listening I was picturing playing as Kotal Kahn on Mortal Kombat, and just destroying everyone. The album cover probably helped contribute to that too, but still.
Their guitarist Gabriel Guardian isn't just melting faces on guitar, but he shreds on keyboards as well. The keyboards on the opening track, "Excitare" is very beautiful, but then "Zephon" starts with that super heavy guitar, and it's over with. There is no stopping these guys.
I love the arrangement of the songs on the album as well. How fast-paced "hunters" is to the much slower "fall", I think is genius to do that, it was perfect. Not to mention the singer Carlos Zema has an amazing voice that allows him to hit all sorts of notes most people can't. My favorite track though has to be "Trail of Tears". I love the little 40-second Mexican style beat and then it just picks up for the rest of the song.
Overall, the album is killer. I definitely recommend checking it out. One of the better power metal albums to come out in recent years and Immortal Guardian is band everyone should keep on eye on.
Rating:8.5/10
TRACKLIST
1 Excitaire
2 Zephon
3 Aeolian
4 Trail Of Tears
5 Never To Return
6 Stardust
7 Hunters
8 Fall
9 State Of Emergency
10 Awake
http://www.immortalguardian.bandcamp.com/