Opening for classes on June 11, Palomar's 'Interim Village' near I-15 and Highway 76 represents the first phase of a campus designed to serve students from Fallbrook, Bonsall and the surrounding communities for years to come.
FALLBROOK — More than a decade ago, Palomar College purchased 82 acres of land east of Interstate 15 and a mile north of Highway 76. At the time, the property and everything around it was undeveloped, but officials cast the vision of a modern college campus in Fallbrook—a northern satellite of the college's growing San Marcos campus.
Realizing the vision, Palomar officials will unveil the North Education Center on June 11, delivering essential courses, enrollment and counseling services, and cutting-edge facilities closer to home for many students in the northern communities of the district, including Bonsall, Pauma Valley, Pala, Rainbow and Fallbrook.
Of particular note for students interested in transferring to a CSU or UC institution are Palomar's course clusters, available at the Fallbrook location, that provide a pathway to universities.
"This center fulfills Palomar's commitment to provide access and to extend educational opportunities for all of the communities in our district," said Palomar College Superintendent/President Dr. Joi Lin Blake. "We're delivering an 'Interim Village' this summer to the residents in this region, complete with beautiful grounds, classrooms, counseling, student services, tutoring, library services, and the beginning of a rich campus life. And this is just the beginning."
In October 2017, the college broke ground on its first phase, an "Interim Village" consisting of a 20,640-square-foot complex of state-of-the-art modular buildings and more than 700 parking spaces. The campus also offers two science labs, a computer lab, seven new classrooms, a learning resource center, and more.
As the Interim Village nears completion, thousands of students from the northern reaches of the 2,555-square-mile Palomar Community College District have more convenient access to the classes they need to earn a degree or certificate or transfer to a university.
Academically, Palomar will begin by offering 40 courses at its Fallbrook location this summer, ranging from biology and nursing to business and sociology, plus a wide array of general education courses designed to support transfer to four-year universities.
With easy access to the center from Interstate 15, as well as from the communities east and west along the Highway 76 corridor, the Interim Village provides community college access in a crucial location, nearly 20 miles north of the San Marcos campus. As Southwest Riverside County has grown in recent years, more and more students from Temecula and its neighboring cities have taken up the commute to San Marcos to attend Palomar College.
"We have long been an educational partner in Fallbrook, offering classes at Fallbrook High School," Blake said. "Our students commuting from Temecula and Murrieta to the San Marcos campus will no longer have to travel as far down I-15 to reach Palomar College."
Eleven years after Palomar College purchased the land that would become its North Education Center, college officials will hold a grand opening ceremony on Monday, June 4. A week later, the first students will file in for the inaugural semester.
"The North Education Center is going to be a significant asset to our students in Fallbrook and beyond," Blake said. "And in the years to come, as we explore the needs of the community and the opportunities that lie ahead, we will be able to provide the training and coursework that our students need to meet and exceed their goals."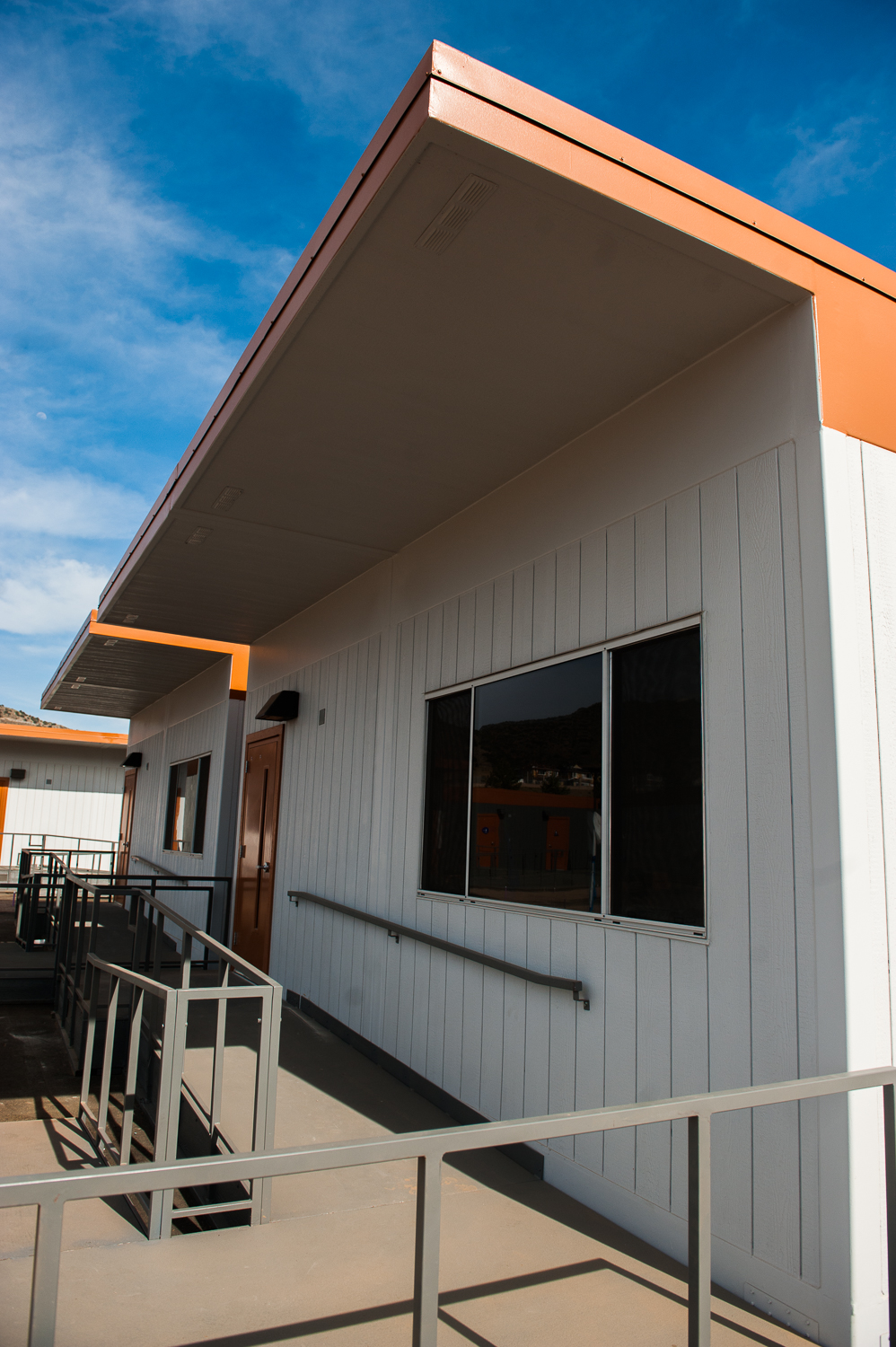 ---
Palomar College "Interim Village" North Education Center
35090 Horse Ranch Creek Road
Fallbrook, CA 92028
www.palomar.edu/northcenter