The incoming head of Information Services previously worked at Palomar, and brings his experience managing the technical challenges of the COVID-19 crisis to the district.
SAN MARCOS — As the new Director of Information Services (IS), Michael Day is set to take over an array of crucial technical operations made even more important by the ongoing COVID-19 crisis that has thousands of college employees working remotely.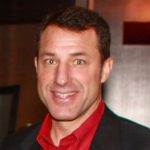 Day comes to Palomar after several years of high-level leadership at the Los Rios Community College District in Sacramento, where he served that district's four colleges during their transition to remote learning with the onset of COVID-19 last spring.
"We're excited to have Michael Day join us again, this time to lead our outstanding Information Services team," said Interim Superintendent/President Dr. Jack Kahn. "Technology is at the forefront of our mission to ensure student success, and remains absolutely critical to that mission now that we are working and learning remotely."
The college also provides technical support to students, faculty and staff through its Academic Technology Resources Centers (ATRC). Information Services is part of the larger Finance & Administrative Services Division.
Day said his priorities include furthering the IS team's efforts to accommodate the extended remote-work arrangement as it nears the one-year mark in March. He said he also plans to shore up the technical support to meet students' needs, in areas such as financial aid, enrollment and counseling, related to remote learning during the pandemic.
Day most recently served as the Director of Production & Technical Services at the Los Rios Community College District, where he has worked since 2014.
Prior to that, he spent a year and a half at Palomar College as the Systems & Programming Manager in the same department he will now be overseeing as Director of Information Services.
"I loved working at Palomar, I loved the people and the environment, so I felt like I had some unfinished business," said Day. "I also feel like I've got a lot to give, and I want to give back to the college and the community."