Leaders of industry and education gather to discuss the latest in emerging drone technology, from safety and regulations to drone maintenance to the growing list of commercial applications for unmanned aerial vehicles (UAV).
Pictured above: Drone inventor and Palomar College Drone-Con exhibitor Earnest Smith (second from right) explains the features of a search-and-rescue prototype he built.
SAN MARCOS — More than 250 unmanned aviation entrepreneurs, thought leaders and innovators from across the nation met at Palomar College for the second annual Drone-Con event on Friday, July 6. With more than 30 guest speakers presenting on a range of topics, the sold-out conference was twice as large as last year's inaugural gathering.
"This year we really broadened our focus," said conference co-organizer and Palomar professor Wing Cheung. "There's a lot of excitement from various sectors in the industry about this technology, the work that we're doing here at Palomar—and the work that our students are doing."
Friday's keynote speaker, U.S. Air Force Col. Jeremy Zadel, started the day by sharing some of the advancements made by the military in unmanned aviation. He sampled a vast array of applications for which drones are already being used, and hinted at some of the jobs they may be doing in the near future.
Zadel also praised the entrepreneurs and private-sector innovators who have adapted and advanced drone technology very quickly.
"In the military, we've taken risks and we've experimented, but we don't think as creatively, and we aren't as willing to take as many risks, as the business world," Zadel said. "The business world can develop things very quickly. And then you have institutions like Palomar College, where we can sit down and talk about how we are going to use (drone technology) in the future."
After the opening remarks, attendees split up for a variety of breakout session, which included:
Starting a UAS program at your school
How to stay legal when operating UAS
Mapping and surveying with UAS
Environmental conservation with UAS
UAS career pathways for military veterans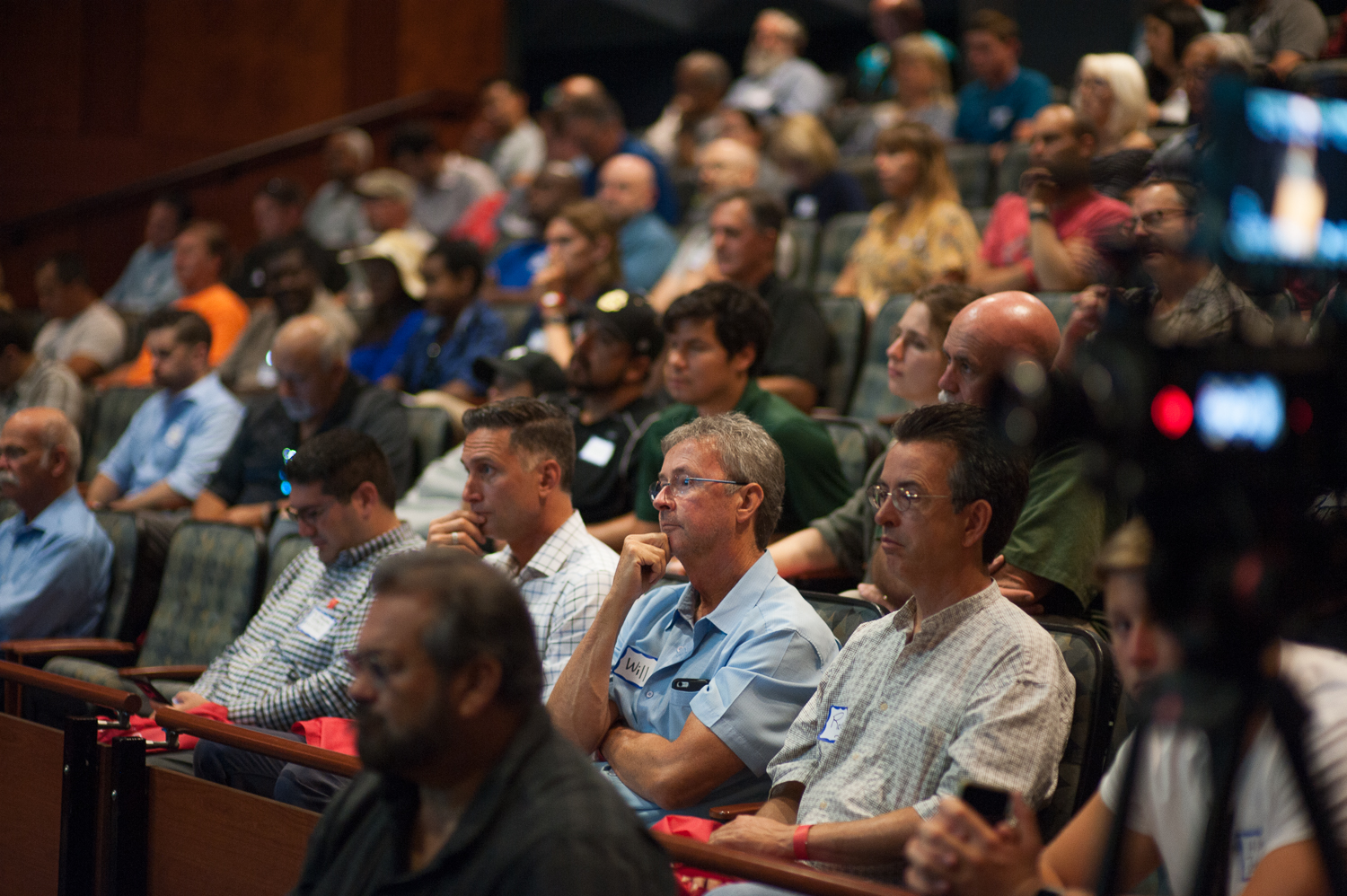 Following the presentations, guests had the opportunity to network, ask questions, meet with exhibitors, and try their hand at flying a drone in a controlled setting inside the lobby of the Natural Sciences building.
"I loved being able to try the drones. I had never flown one before and it was addicting," said Ruby Flores, a Student Services Coordinator at Santa Ana College who attended Drone-Con to learn about building a program like Palomar's at her college.
"I definitely have some takeaways for our college, and I learned a lot about the drone industry," said Flores. "They had great speakers—very knowledgeable."
In Palomar's UAS academic program, Cheung said, "Our focus is on training students to start their own small businesses offering drone-related services, so we're helping students build professional connections so they'll have a successful business."
Learn more about Palomar College's drone technology program.