Congratulations to the following students who were voted in as the new Student Trustee/ASG Board of 2021-2022.
Student Trustee
Rachel Alazar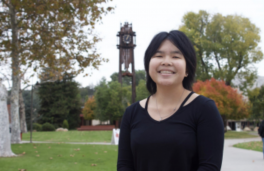 Hello! My name is Rachel Alazar and I am a pre-nursing student currently in my third year at Palomar College. I am running to be Palomar's Student Trustee once again for the 2021 – 2022 year. From the start of my education at Palomar, I've engaged myself in student life including Chapter President of Palomar's Phi Theta Kappa chapter since June 2019, had past experience with Palomar's basic governance from my 2019-2020 term as senator and secretary of the Associated Student Government; and acquired present-day experience as Student Trustee of Palomar's Governing Board for the 2020-2021 year. Aside from my academic interactions with pre-nursing and STEM studies, I enjoy being involved in the Palomar Performing Arts in the Pacific Coast Concert band, and in the past I was a peer mentor for Palomar's Promise Program with the Teaching & Learning Center. Despite the past year of online education, if elected as student trustee again, I will dedicate my time to pursuing and focusing on the future of Palomar for the student community now and generations moving forward. I wish to make sure that those issues that you deem essential will be raised to the decision-makers that directly impact you and your education
President of ASG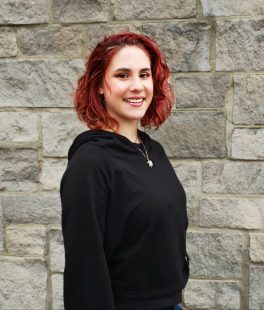 Marie-Therese Mouawad
My name is Marie-Therese Mouawad, and I am a third-year student at Palomar College. I have been a part of the Associated Student Government for a full term now and have greatly appreciated all that we have been doing for our Student Body. I am extremely driven about improving Student Success, allowing student voices to be heard, and I am willing to do what it takes for the school to adhere to Student needs. I'm passionate about sports such as running, swimming, and rock climbing, as well as art. I love to connect with people, and hope to serve as a student, for the students.
Vice President of ASG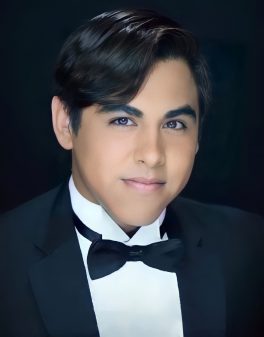 Joshua Delgado
Hello, my name is Joshua Delgado and I am running for Student Government Vice President! I'm excited to begin my journey at Palomar College and believe that joining the ASG would be the perfect opportunity for me to get involved as a first-year student. I truly believe in the idea that a single person can make the biggest change and hope to one day inspire and work beside those who desire to make a change in their communities. Although I haven't had much time attending Palomar, I have been a student for many years now and understand the value and importance there is for student representation on campus and will strive to be that for those who aren't heard. My main goal is to leave a positive impact on every single student and staff member throughout my time at Palomar. If elected I promise to dedicate my time, experience, and optimism to promote representation and encourage leadership in our community.
ASG Secretary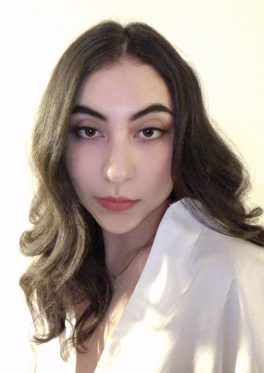 Karen Galaviz Jimenez
My name is Karen Galaviz and currently a Biology major in hopes of transferring soon and joining the medical force. As a member of Palomar's Associated Student Government, Senator, and representative of the students here in Palomar College, my first and foremost goal is to be able to create a safer and comfortable space for students to express themselves emotionally and physically in order to help improve their overall college experience. Having that in mind, as Senator and Secretary of the ASG, I am committed to advocate for the needs of the students in Palomar College with the intention to facilitate and ensure student success of the current generation and the many to come. I have served as a Senator during the term of Spring 2021, and it has been a wonderful experience that has allowed me to become even more passionate about helping others improve their college experience both recreationally and educationally. Therefore, I am excited to run for re-election for the Secretary position in the ASG for the term of Fall 2021!
VP of Internal Affairs
Roxanna Vega
Hello everyone,
My name is Roxanna Vega, and I will be entering my second year at Palomar College. During this school year, I had the opportunity of joining ASG and serve as a Senator. The experience has been amazing, and I have learned so much. I would like to further my responsibilities in ASG and run for Vice President of Internal Affairs. I am currently majoring in Public Relations but as soon as I transfer, I want to major in Global Studies and International Relations as well as minor in French. I would like to work for the public, it may be humanitarian work or running for a political position.
VP of Finance

Mussawer Jamili
My name is Mussawer Jamili, but I go by MJ. I will be a second-year student who majors in Accounting at Palomar College. I am a first generation American, having moved here from Germany when I was eight years old. I believe that my knowledge in accounting and finance will make me a great leader in the finance committee. The pandemic has disconnected many students from campus life due to the nature of distance learning. I hope to work towards connecting a diverse student base to one another, and to run the finance committee as efficiently as possible for the benefit of all.
ASG Senators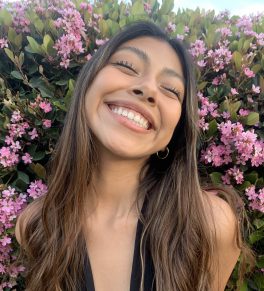 Ashley Gonzalez
Hello! My name Is Ashley Gonzalez I'll be going into my second year here at Palomar College, I'm a Child and Adolescents Development major after Palomar I hope to transfer to a four-year University to become an elementary Teacher. I enjoy giving back to my community which is why I'm running to be an ASG Senator. On my free time I love to visit new restaurants and try out new food. I currently hold a Senator position and have been involved with our Communication Committee as well as a delegate for the Student Senate for California Community Colleges Region X as well as a member for the Region X Communications Committee. If given this position once more I will continue to work towards bringing awareness to our students who are underrepresented. As a first-generation Mexican American student, I understand that representation matters and having me be one of the voices for our student government is a privilege that I hold with upmost honor.
Natalie Scales
My name is Natalie Scales. I am a Cybersecurity Major who plans on transferring to CSUSB. I work for the City of Escondido and joined ASG as a way to get firsthand experience on how government committees and meetings worked. I am passionate about making sure that students feel empowered and heard by their college administration. I believe that the purpose of government is to serve the people, and similarly the purposed of student government is to serve the students.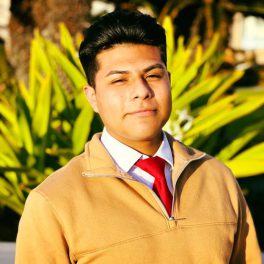 Oseas Garcia
Hello! As a student, brother, friend, son, and member of our community, I believe in the importance of being able to serve others especially during this challenging time that the COVID-19 crisis has done to our planet. Both my parents crossed the hot U.S/Mexico desert to give me and my brother a better life to which I took to heart. I am currently majoring in History intending to transfer to either the University of California San Diego or the University of California Los Angeles with the goal of becoming a future Justice of the United States Supreme Court. Ever since when I was in elementary school, I always had the ambition to serve in the public face therefore serving as your Senator would be a fulfillment of a life of service. My priority is to make sure I represent you, the student body, in all decisions because, at the end of the day, we are all in this together. Coming from an immigrant family and being the first one to go to college, I am honored to run and to hopefully become your Senator that you can reach out to and that I shall address your voice.