New Students

Prospective Students
Simple Enrollment
Step 1: Apply and Activate
Step 2: Apply for Financial Aid
Step 3: Launch Your Success
Step 4: Review Your Placement and Develop an Ed Plan
Step 5: Register and Pay for Classes
General Resources

Current Students

Student Resources
Campus Life
Health and Safety
Student Support Programs

World AIDS Day Event
December 2, 2019 @ 3:00 am - 6:00 am PST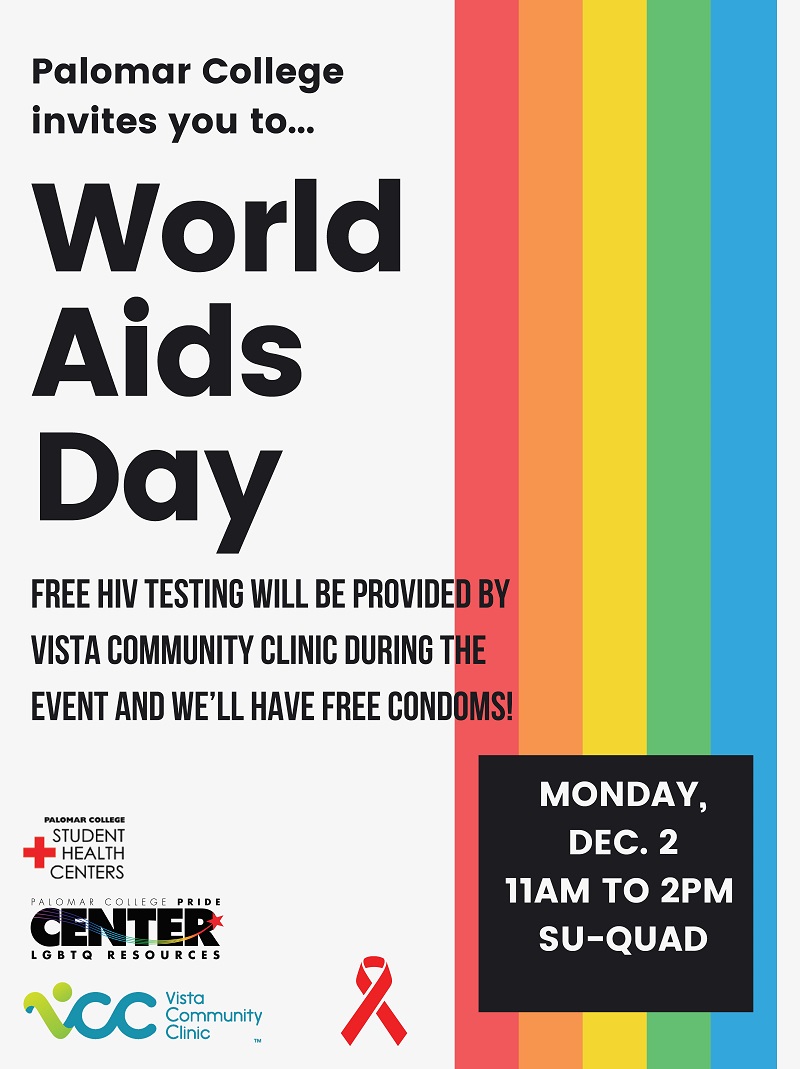 Join Palomar's Student Health Center & Pride Center in support of World AIDS Day!
Date: Monday, December 2nd
Time: 11:00am – 2:00pm
Location: Student Union Quad

Free rapid HIV testing will be provided by Vista Community Clinic! Results are available in just 20 minutes.
Free condoms and education about STD prevention will be provided!
What are you looking for?
A - Z Index