New Students

Prospective Students
Simple Enrollment
Step 1: Apply and Activate
Step 2: Apply for Financial Aid
Step 3: Launch Your Success
Step 4: Review Your Placement and Develop an Ed Plan
Step 5: Register and Pay for Classes
General Resources

Current Students

Student Resources
Campus Life
Health and Safety
Student Support Programs

Vapes: Everything You Should Know
April 25, 2018 @ 8:00 am - 9:00 am PDT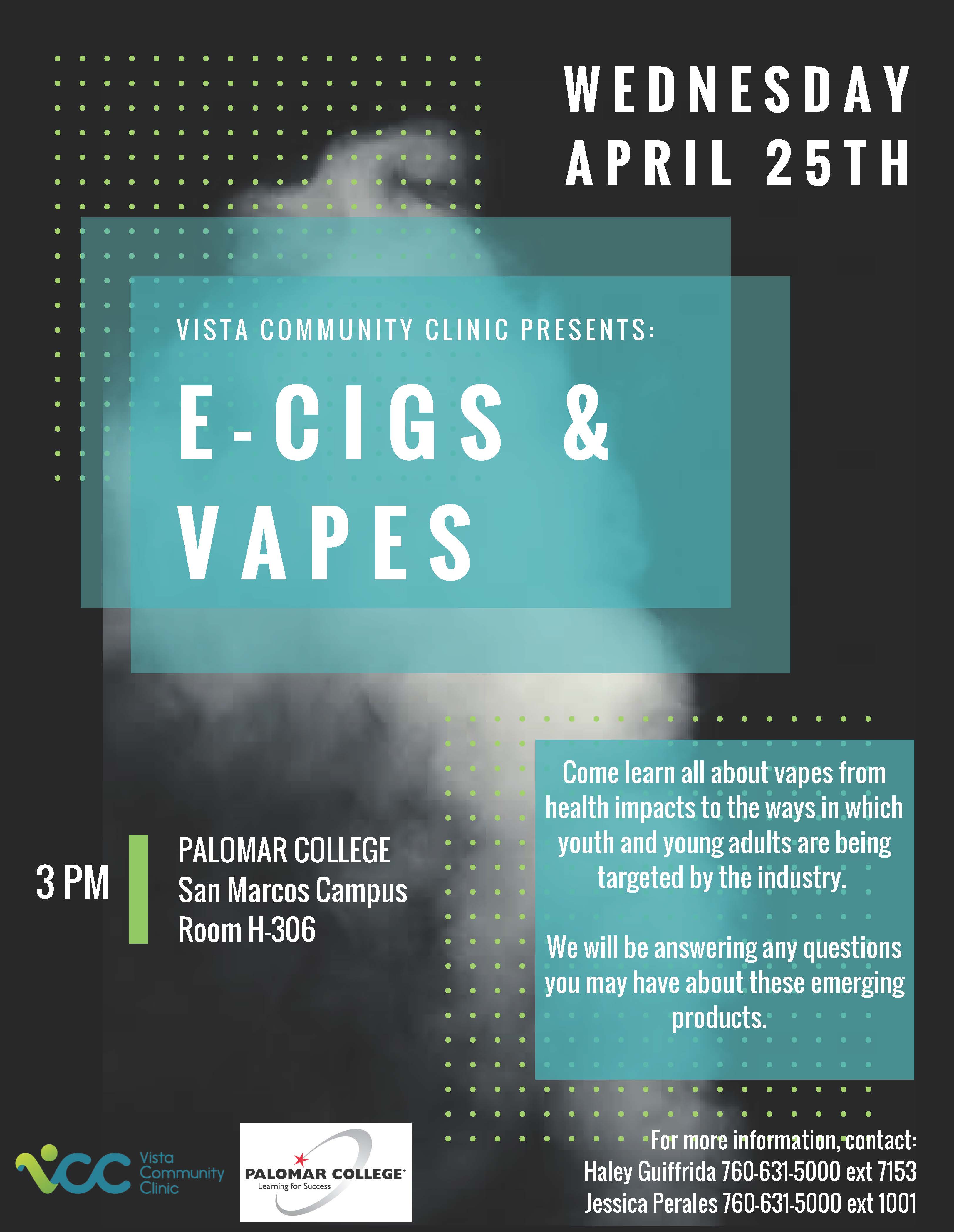 Join us for a presentation on Vapes: Everything You Should Know!
Vista Community Clinic staff will be covering all the basics on vapes from health impacts to the ways in which youth and young adults are being targeted by the industry. Whether you know someone who vapes or are simply curious about these growing popular devices, come learn more and ask any questions you may have.
Wednesday, April 25th, 3:00pm – 4:00pm in room H-306

Extra Credit is offered for attending this presentation!
What are you looking for?
A - Z Index