New Students

Prospective Students
Simple Enrollment
Step 1: Apply and Activate
Step 2: Apply for Financial Aid
Step 3: Launch Your Success
Step 4: Review Your Placement and Develop an Ed Plan
Step 5: Register and Pay for Classes
General Resources

Current Students

Student Resources
Campus Life
Health and Safety
Student Support Programs

Understanding Depression and Suicide Skillshop
November 16, 2020 @ 3:00 pm - 4:00 pm PST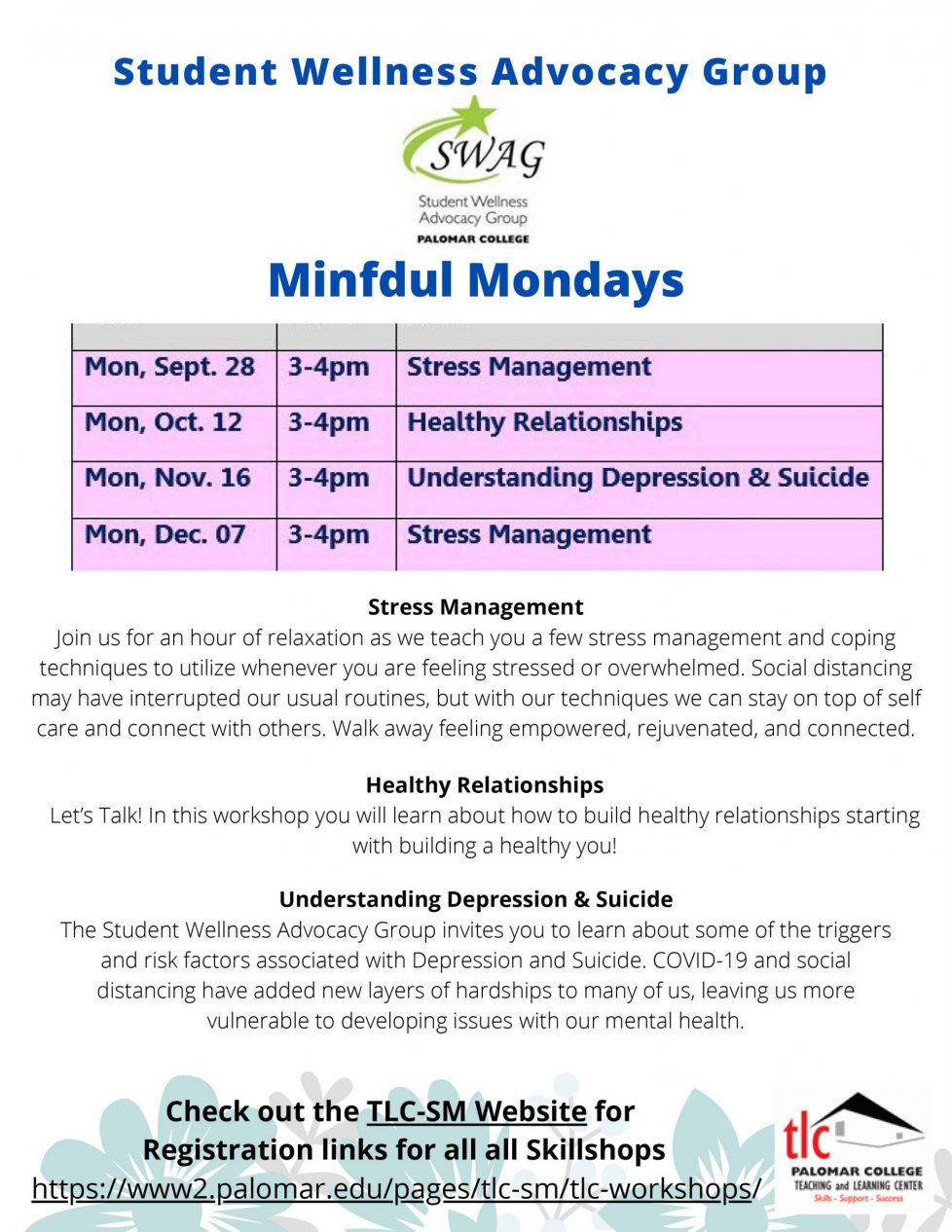 Mindful Monday
The Student Wellness Advocacy Group invites you to learn about some of the triggers and risk factors associated with Depression and Suicide. COVID-19 and social distancing have added new layers of hardships to many of us, leaving us more vulnerable to developing issues with our mental health.
To Register:
Click here.
Check out the TLC-SM website for registration links for all Skillshops https://www2.palomar.edu/pages/tlc-sm/tlc-workshops/
What are you looking for?
A - Z Index