New Students

Prospective Students
Simple Enrollment
Step 1: Apply and Activate
Step 2: Apply for Financial Aid
Step 3: Launch Your Success
Step 4: Review Your Placement and Develop an Ed Plan
Step 5: Register and Pay for Classes
General Resources

Current Students

Student Resources
Campus Life
Health and Safety
Student Support Programs

Stress Management Skillshop
December 7, 2020 @ 3:00 pm - 4:00 pm PST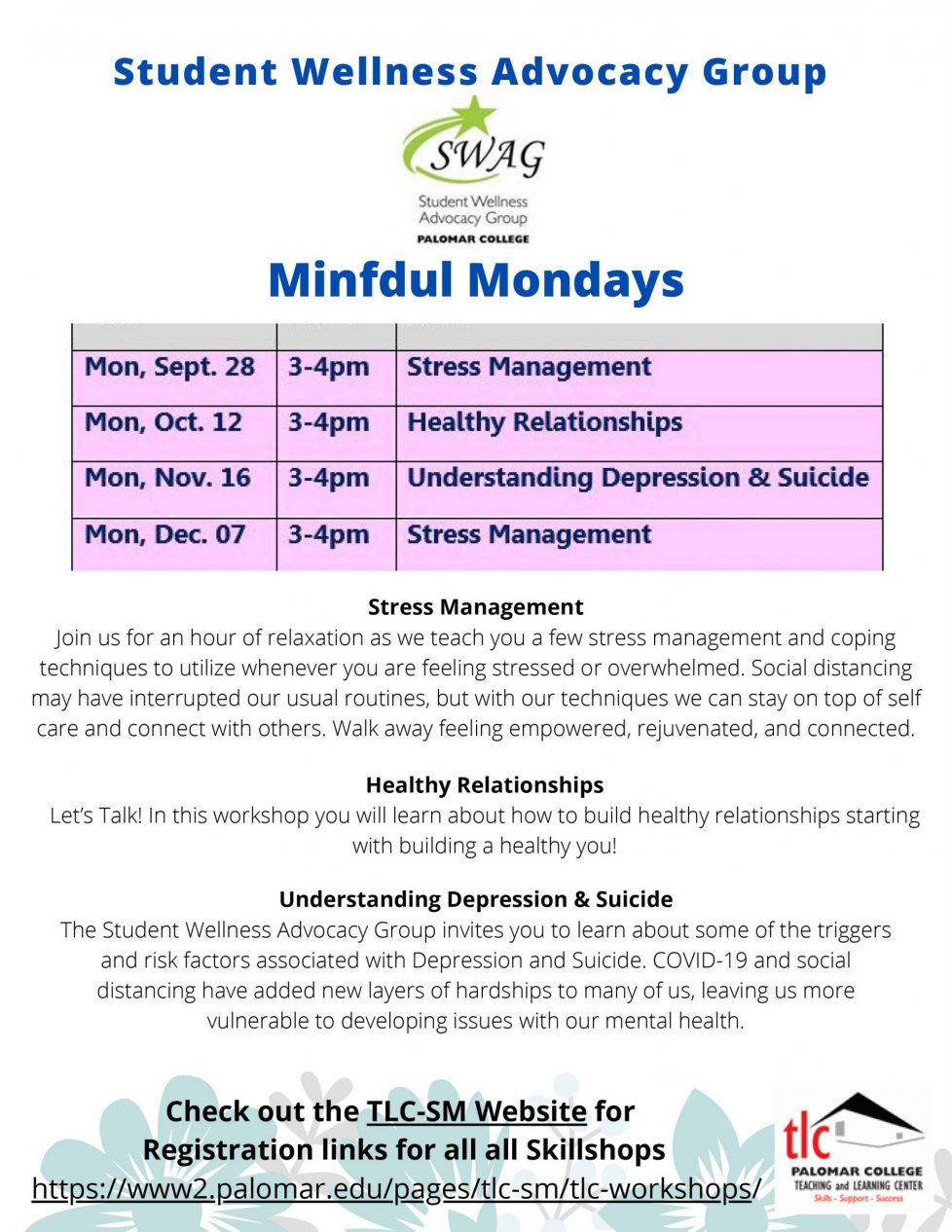 It's Mindful Monday!
Join SWAG for an hour of relaxation as we teach you a few stress management and coping techniques to utilize whenever you are feeling stressed or overwhelmed. Social distancing may have interrupted our usual routines, but with our techniques we can stay on top of self care and connect with others. Walk away feeling empowered, rejuvenated, and connected.
To Register:
Click here.
Check out the TLC-SM website for registration links for all Skillshops: https://www2.palomar.edu/pages/tlc-sm/tlc-workshops/
What are you looking for?
A - Z Index