New Students

Prospective Students
Simple Enrollment
Step 1: Apply and Activate
Step 2: Apply for Financial Aid
Step 3: Launch Your Success
Step 4: Review Your Placement and Develop an Ed Plan
Step 5: Register and Pay for Classes
General Resources

Current Students

Student Resources
Campus Life
Health and Safety
Student Support Programs

Service Learning Fair
February 12, 2020 @ 2:30 am - 5:00 am PST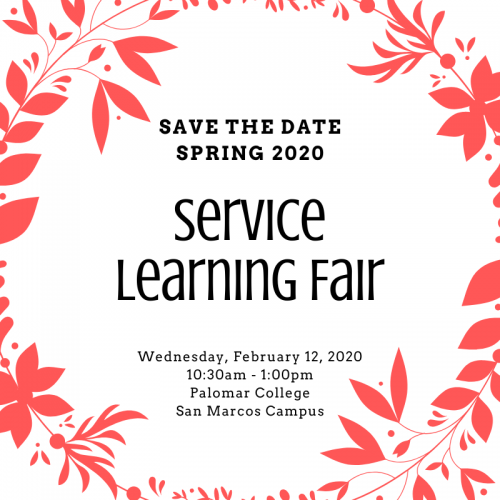 Interested in volunteer opportunities?
Stop by the Student Health Center's table during the Service Learning Fair on Wednesday, Feb. 12th to learn about volunteer opportunities you can get involved with right here on campus! Join us in promoting a healthy lifestyle to Palomar students during our wellness events!
If you would like more information about volunteering with the Student Health Center, please contact Lenka at: lschalkle@palomar.edu.
What are you looking for?
A - Z Index