New Students

Prospective Students
Simple Enrollment
Step 1: Apply and Activate
Step 2: Apply for Financial Aid
Step 3: Launch Your Success
Step 4: Review Your Placement and Develop an Ed Plan
Step 5: Register and Pay for Classes
General Resources

Current Students

Student Resources
Campus Life
Health and Safety
Student Support Programs

Resilience Film Screening
November 6, 2019 @ 7:00 am - 9:00 am PST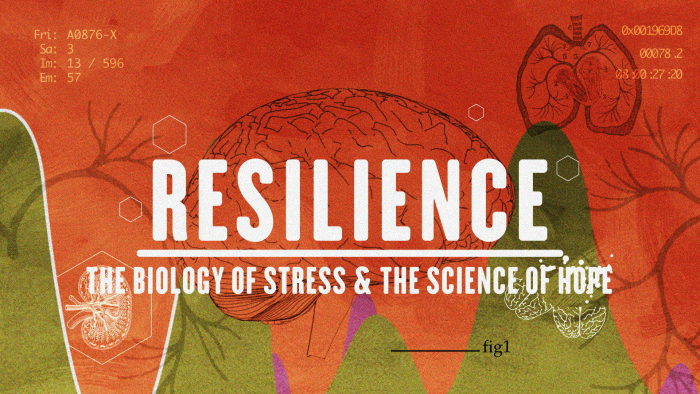 In honor of this year's National Stress Awareness Day (Nov 6th) Palomar College Student Health Center and Film Club have partnered with County of San Diego's Health & Human Services Agency to provide a free screening of the documentary Resilience! Palomar College students, faculty, staff and community members are all invited!
Date: Wednesday, November 6th
Time: 3:00pm – 5:00pm
Location: Palomar College, Howard Brubeck Theatre

RESILIENCE: THE BIOLOGY OF STRESS & THE SCIENCE OF HOPE chronicles the birth of a new interdisciplinary movement among pediatricians, therapists, educators and communities, who are using cutting-edge brain science to disrupt cycles of violence, addiction and disease.
The film is an excellent introduction to the Adverse Childhood Experiences (ACEs) study and would be a great resource for students or faculty who are interested in mental health, social work, childhood development and psychology.
The event will include a panel of experts following the film, resources and light refreshments.
Click here to register: https://www.surveymonkey.com/r/PalomarCollegeResilience.
We welcome anyone invested in better and stronger communities!
What are you looking for?
A - Z Index