New Students

Prospective Students
Simple Enrollment
Step 1: Apply and Activate
Step 2: Apply for Financial Aid
Step 3: Launch Your Success
Step 4: Review Your Placement and Develop an Ed Plan
Step 5: Register and Pay for Classes
General Resources

Current Students

Student Resources
Campus Life
Health and Safety
Student Support Programs

Mindfulness Through Vision Boards Skillshop
November 4, 2020 @ 2:00 pm - 3:00 pm PST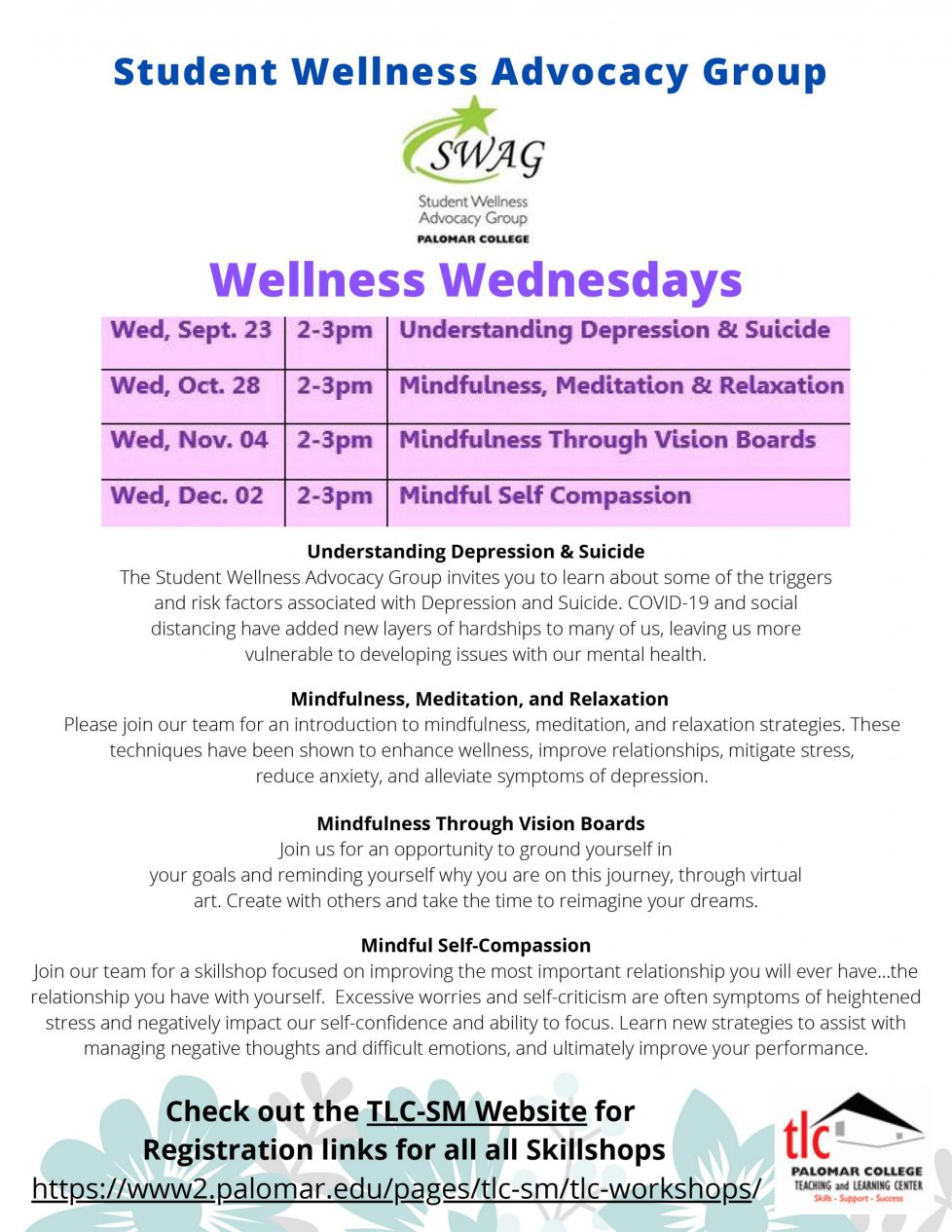 It's Wellness Wednesday!
Join SWAG for an opportunity to ground yourself in your goals and reminding yourself why you are on this journey, through virtual art.
Create with others and take the time to reimagine your dreams!
To Register:
Please click here.
Check out the TLC-SM website for registration links for all Skillshops https://www2.palomar.edu/pages/tlc-sm/tlc-workshops/
What are you looking for?
A - Z Index