New Students

Prospective Students
Simple Enrollment
Step 1: Apply and Activate
Step 2: Apply for Financial Aid
Step 3: Launch Your Success
Step 4: Review Your Placement and Develop an Ed Plan
Step 5: Register and Pay for Classes
General Resources

Current Students

Student Resources
Campus Life
Health and Safety
Student Support Programs

Great American Smoke Out "You Got This"
November 21, 2019 @ 4:00 am - 5:00 am PST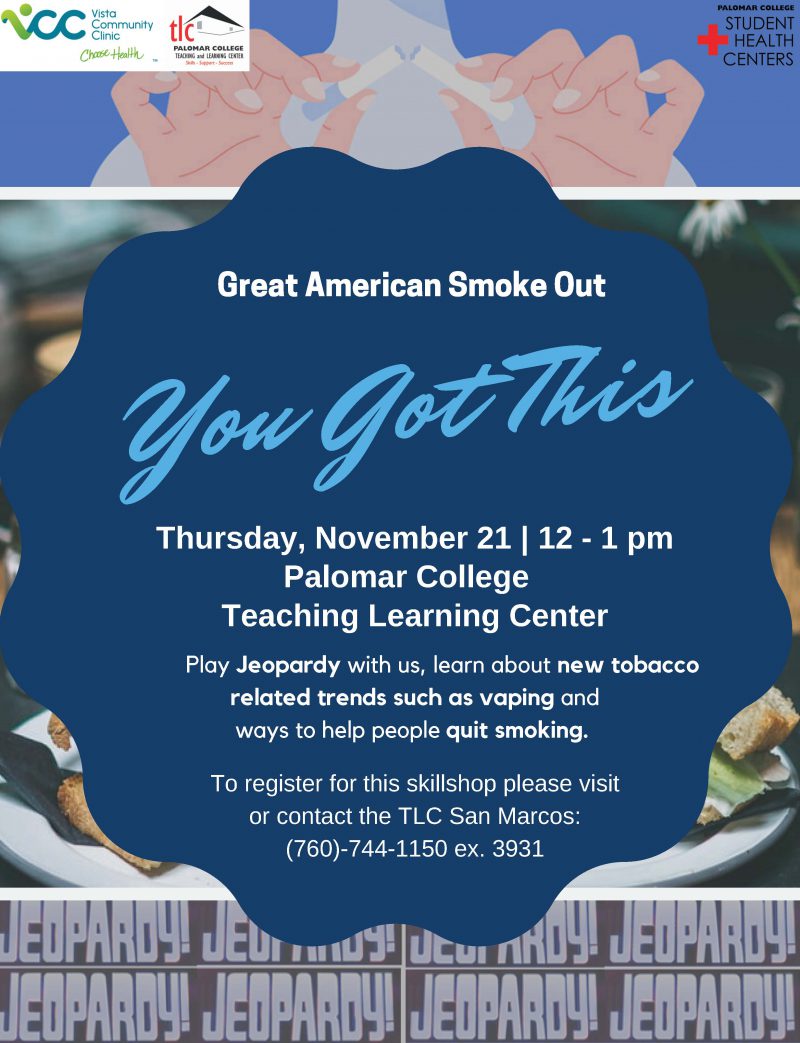 "You Got This"
Join Vista Community Clinic on Thursday, November 21st @12:00pm during the Great American Smoke Out!
Come play Jeopardy with us, learn about new tobacco related trends such as vaping and ways to help people quit smoking!
Quit Kits will be provided to attendees.
Please register for this Skillshops by contacting the TLC in San Marcos: (760) 744-1150, extension 3931. To view additional Skillshops, visit: www.palomar.edu/skillshops.
What are you looking for?
A - Z Index