New Students

Prospective Students
Simple Enrollment
Step 1: Apply and Activate
Step 2: Apply for Financial Aid
Step 3: Launch Your Success
Step 4: Review Your Placement and Develop an Ed Plan
Step 5: Register and Pay for Classes
General Resources

Current Students

Student Resources
Campus Life
Health and Safety
Student Support Programs

Free HIV Testing
February 18, 2020 @ 3:00 am - 6:00 am PST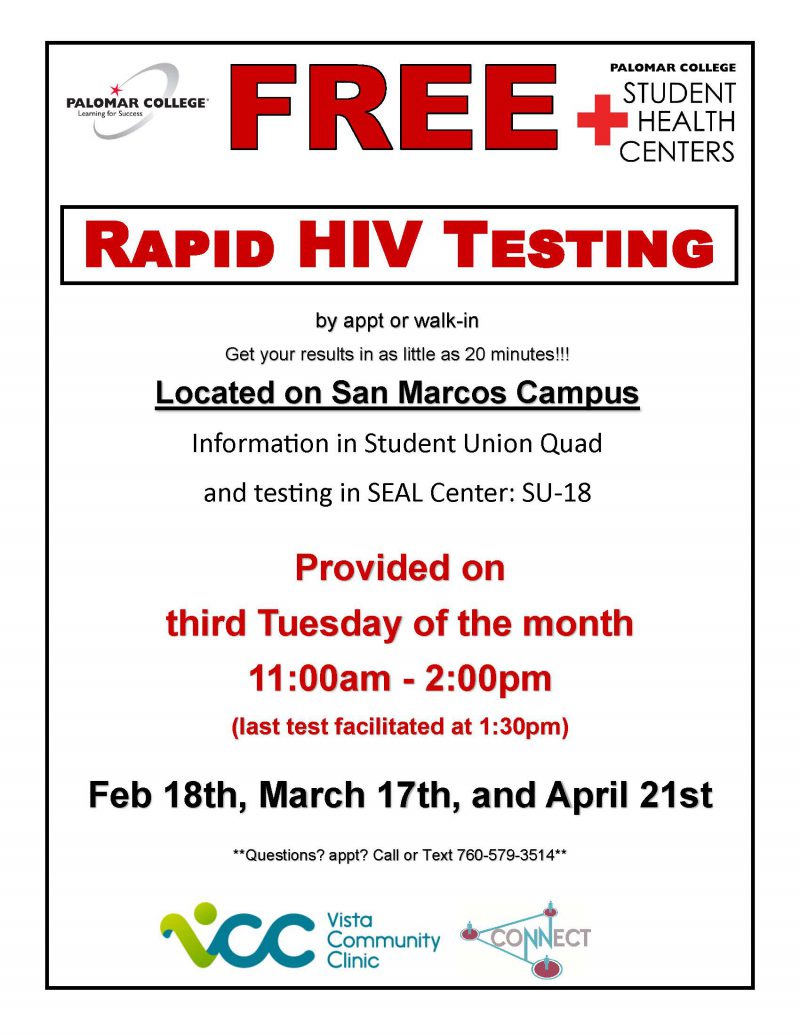 Free rapid HIV testing is offered on campus every 3rd Tuesday of the month!
Visit the Vista Community Clinic table in the Student Union Quad between 11:00am and 2:00pm for information on the test!
Get your results in just 20 minutes!
Questions? Appt? Call or text: 760-579-3514.
What are you looking for?
A - Z Index