New Students

Prospective Students
Simple Enrollment
Step 1: Apply and Activate
Step 2: Apply for Financial Aid
Step 3: Launch Your Success
Step 4: Review Your Placement and Develop an Ed Plan
Step 5: Register and Pay for Classes
General Resources

Current Students

Student Resources
Campus Life
Health and Safety
Student Support Programs

Eating Right to Make Your Future Bright
February 24, 2020 @ 4:00 am - 5:00 am PST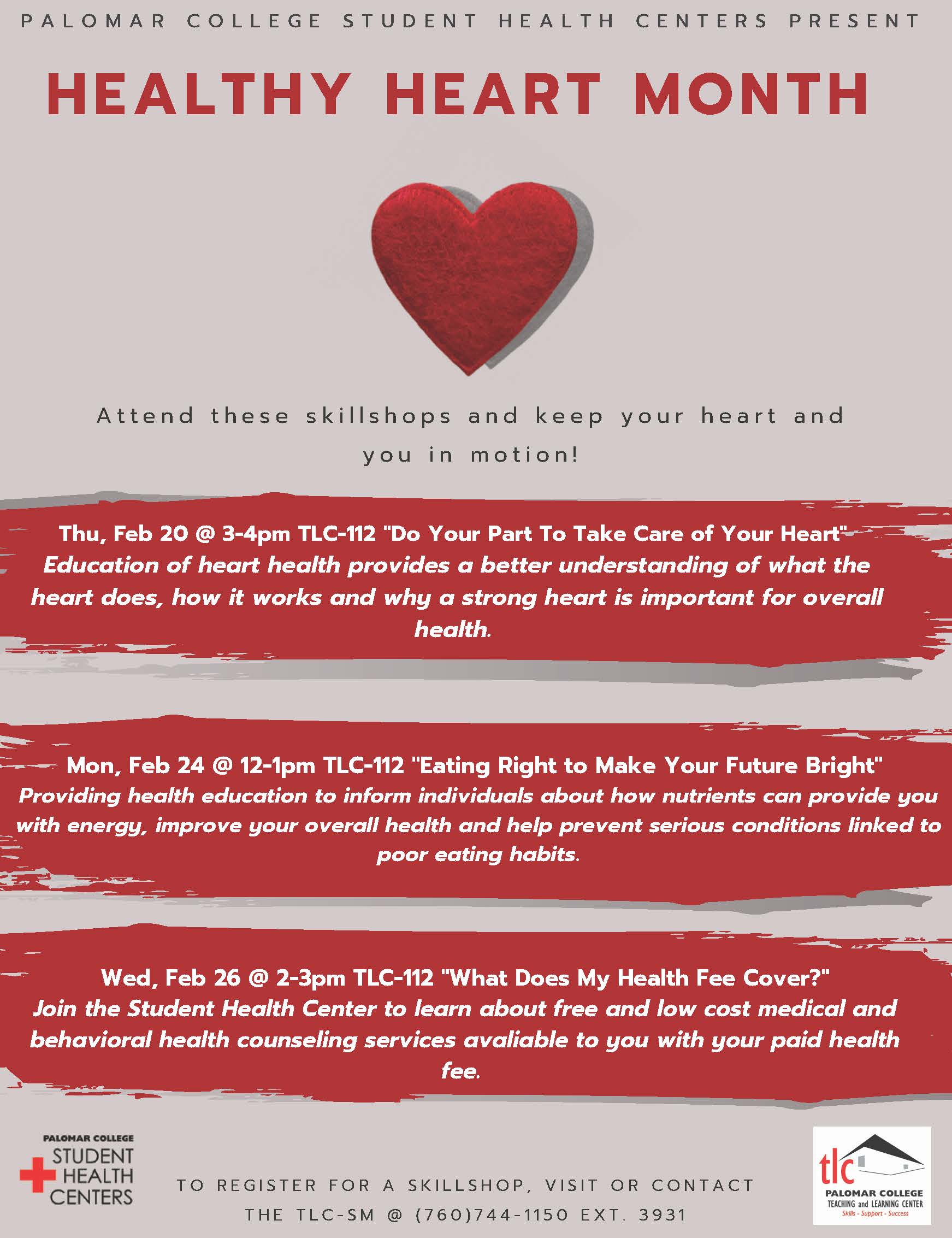 February is Healthy Heart Month
Join us during our Skillshop on Healthy Eating Choices during heart health month which will provide you with health education and inform you about how nutrients can provide you with energy, improve your overall health and help prevent serious conditions liked to poor eating habits.
To register for a Skillshop, visit or contact the TLC (San Marcos) at: (760) 744-1150, ext. 3931.
What are you looking for?
A - Z Index