New Students

Prospective Students
Simple Enrollment
Step 1: Apply and Activate
Step 2: Apply for Financial Aid
Step 3: Launch Your Success
Step 4: Review Your Placement and Develop an Ed Plan
Step 5: Register and Pay for Classes
General Resources

Current Students

Student Resources
Campus Life
Health and Safety
Student Support Programs

Check Your Mood Day
October 5, 2017 @ 5:00 am - 7:00 am PDT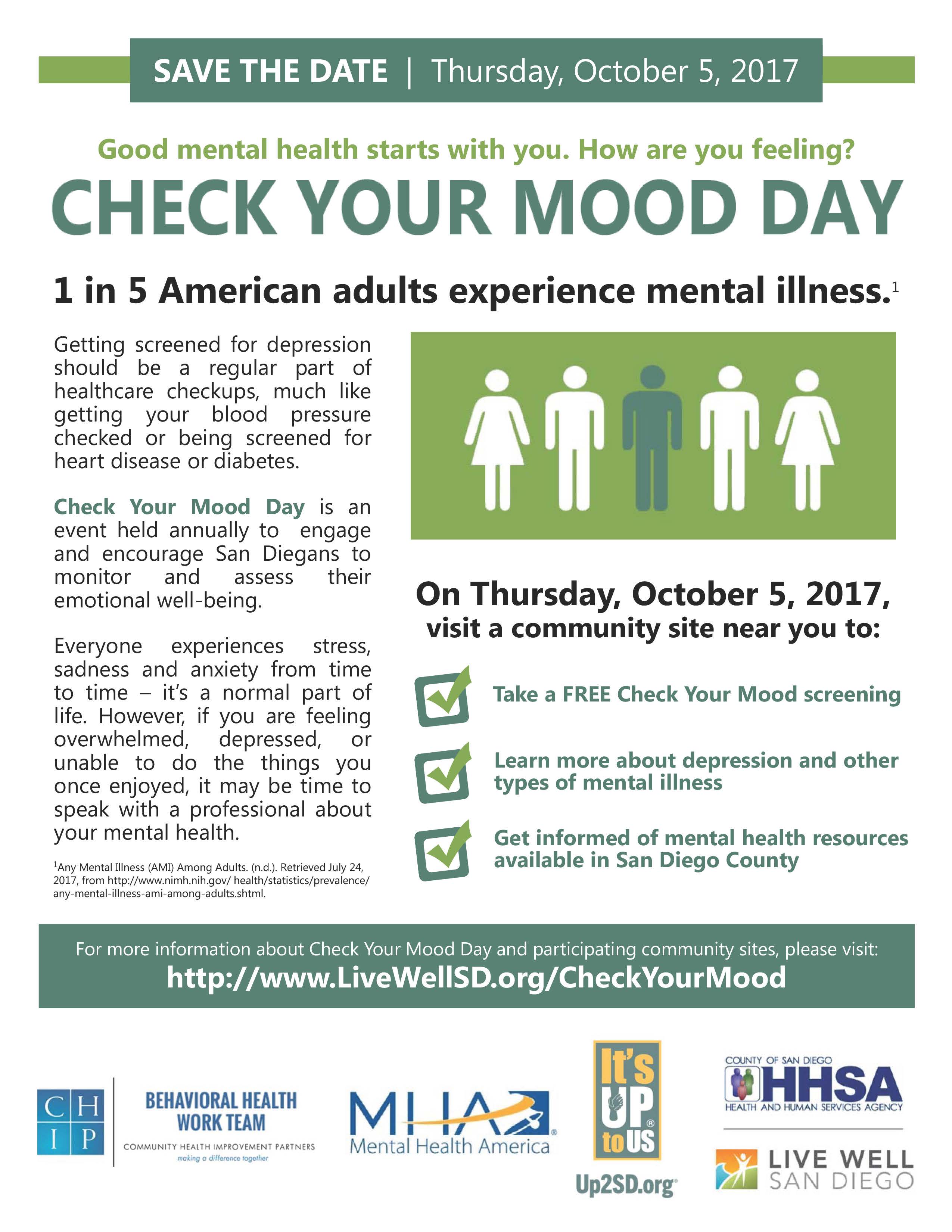 Check Your Mood Day is an annual event held in conjunction with National Depression Screening Day—Thursday, October 5, 2017. The goal of Check Your Mood Day is to engage and encourage San Diegans to monitor and assess their emotional well-being just as they might check their blood pressure or be screened for heart disease or diabetes.
Organizations across the county including Palomar College will be providing free mental health resources, information and Check Your Mood screenings to the community to help raise awareness for mental health.
Please join Palomar College Behavioral Health Counseling Services, Active Minds Club and Mental Health Services, Inc. in the Student Union Quad from 12pm to 2pm on Thursday, Oct. 5th.
Good mental health starts with you. How are you feeling?
What are you looking for?
A - Z Index