New Students

Prospective Students
Simple Enrollment
Step 1: Apply and Activate
Step 2: Apply for Financial Aid
Step 3: Launch Your Success
Step 4: Review Your Placement and Develop an Ed Plan
Step 5: Register and Pay for Classes
General Resources

Current Students

Student Resources
Campus Life
Health and Safety
Student Support Programs

Breast Cancer Awareness Presentation
October 18, 2017 @ 4:30 am - 5:30 am PDT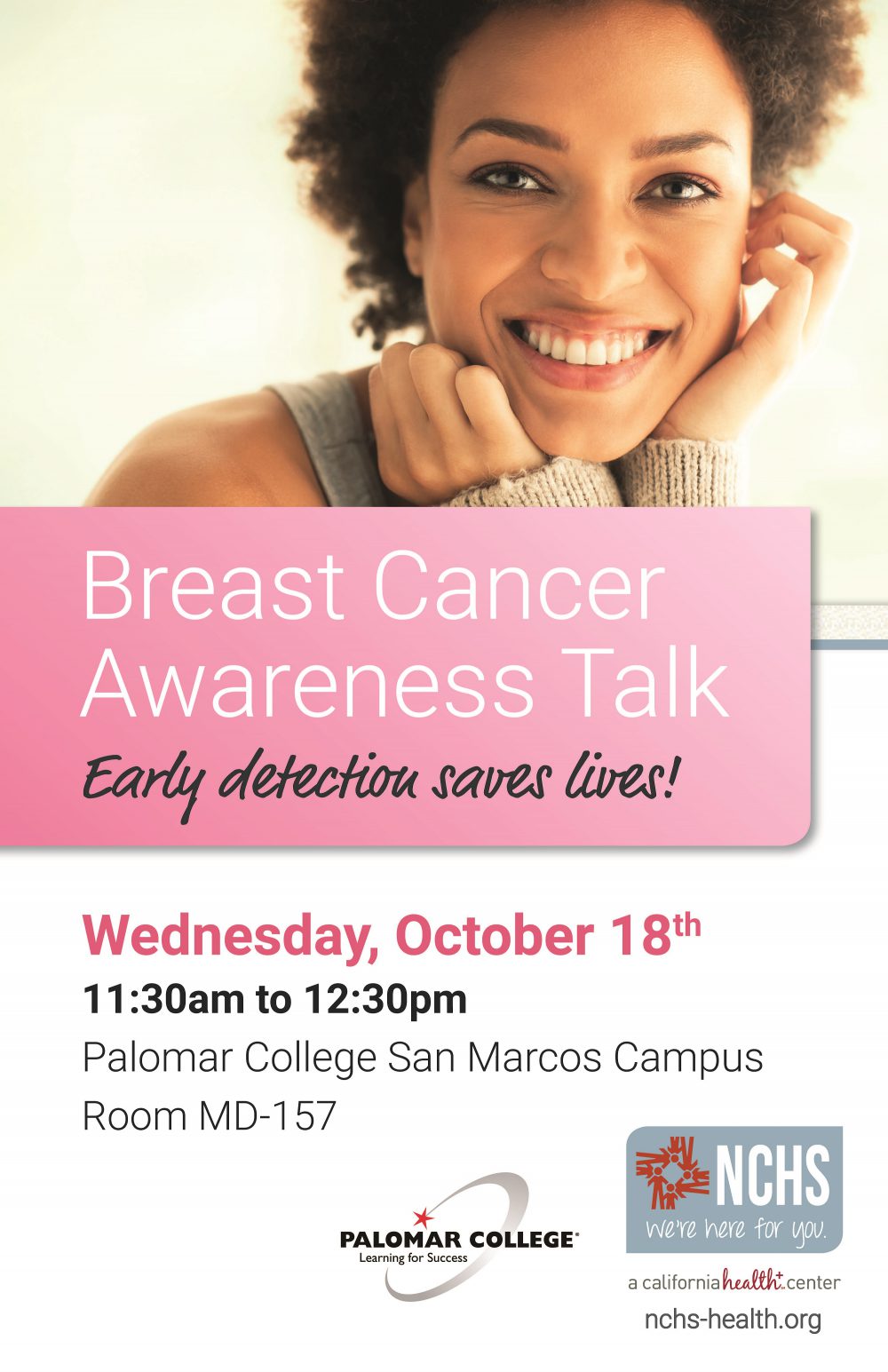 October is Breast Cancer Awareness Month
North County Health Services is providing a Breast Cancer Awareness Presentation for Palomar College students on Wednesday, October 18th 11:30am-12:30pm in room MD-157 at the San Marcos campus.
The presentation will teach women ways to screen, prevent, and protect themselves against getting breast cancer and teach them the differences between screenings. Specific skills/information that will be learned are:
Know the difference between CBE and Mammogram
Women to know the things to look for during screenings
The importance of having screenings
Ability to self-explain the process of a breast screening
Perform a self-exam correctly
List at least 2 risk factors
List one Preventative measure
Students will have a chance to participate in an educational activity!
What are you looking for?
A - Z Index