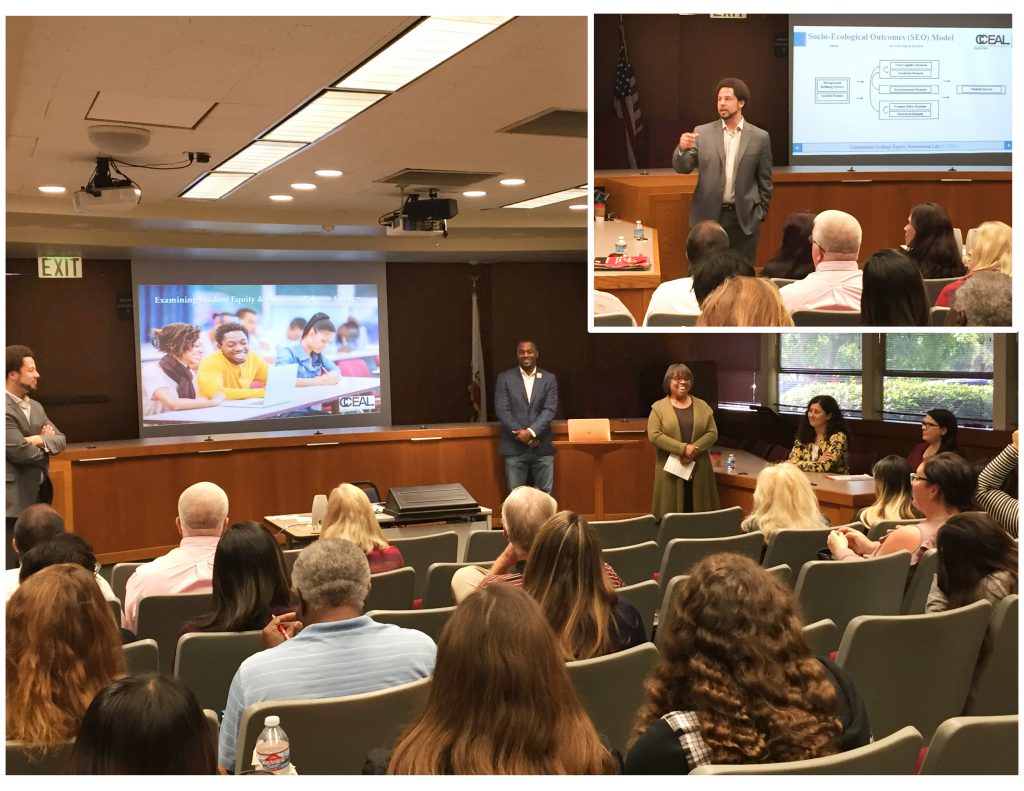 Dr. Luke Wood and Dr. Frank Harris are shown with Superintendent/President Dr. Joi Lin Blake, Olga Diaz and Rachel Miller on Tuesday, Nov. 28 in the Governing Board Room.
During academic year 2016-17, Palomar completed a year-long research project in partnership with the Community College Equity Assessment Lab (CCEAL) at San Diego State University.  The focus was to better understand how our campus community perceives issues of student access, achievement and success. The project components included a student survey, student focus groups and one-on-one interviews with faculty.  Results of each component were analyzed. Dr. Luke Wood and Dr. Frank Harris presented findings and offered data driven recommendations for improvements.  The Student Success & Equity Council (SSEC) will discuss a strategy and identify resources for implementing the recommendations.
Dr. Wood and Dr. Harris will return to Palomar College for an additional presentation and workshop during spring plenary on January 25, 2018.
by Olga Diaz
Director Student Support and Student Equity,
Counseling Services