Defying Gravity
May 5 @ 7:30 pm

-

9:30 pm

PDT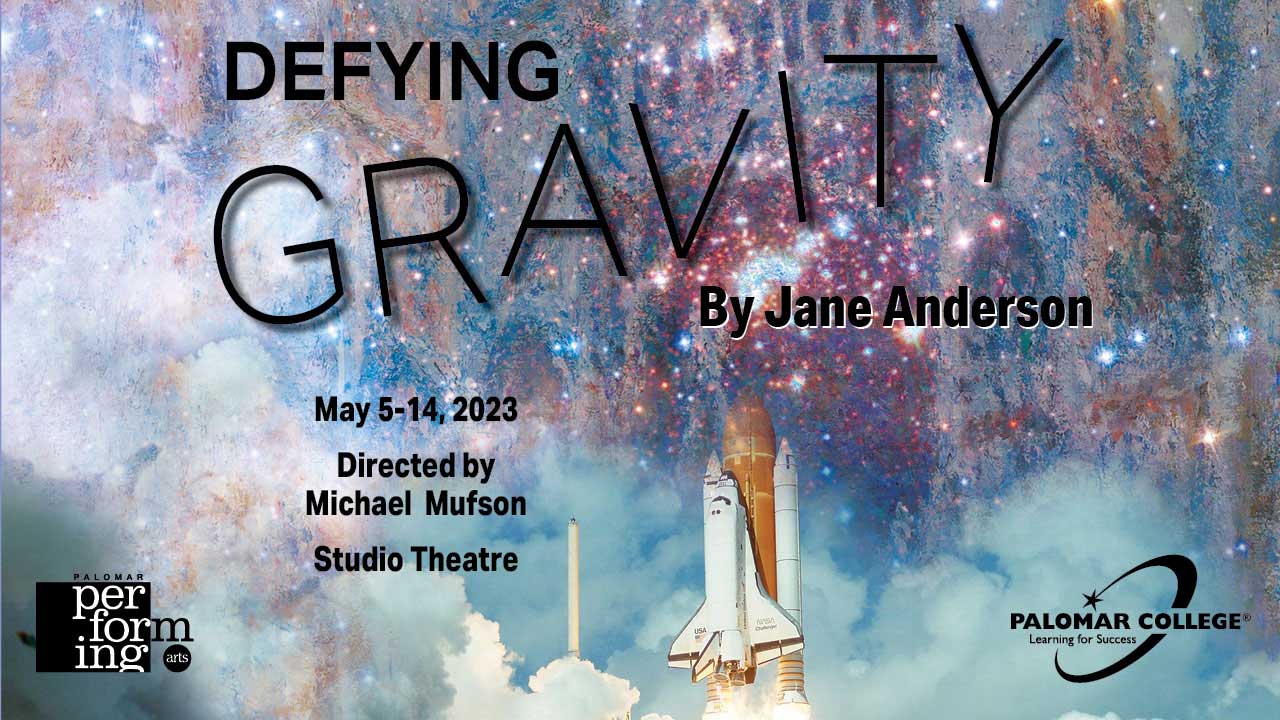 DEFYING GRAVITY – By Jane Anderson (ST)
May 5 – 14, 2023
Thursday, Friday, Saturday, at 7:30 p.m., Sunday at 2:30 p.m. (ST)
A beautifully impressionistic work, loosely based on the 1986 Challenger space shuttle disaster, which illuminates the hopes and dreams that fuel us to reach for the inner and outer limits of human possibility. An inspirational story of resilience that carries us to that mysterious region on the other side of grief, where loss grows wings and flies us to the light.
Buy Tickets Now
Click Here to Buy Tickets
Save The Date: Auditions for Defying Gravity will be March 13, 6:30 p.m. to 9:30 p.m.