SAN MARCOS — Thousands of students returned to Palomar College for the first week of the Fall 2022 semester on August 22-26, filling the commons and classrooms with life again, two and a half years after the COVID-19 pandemic began.
Many students said they appreciated the new remote learning options that became available and are still available as a result of the pandemic, even while voicing their relief at having access to on-site learning again.
It was a warm and sunny week under the trees near the iconic clocktower, where students were meeting to study or eat lunch between classes.
A number of them shared their perspective of the first week of the semester.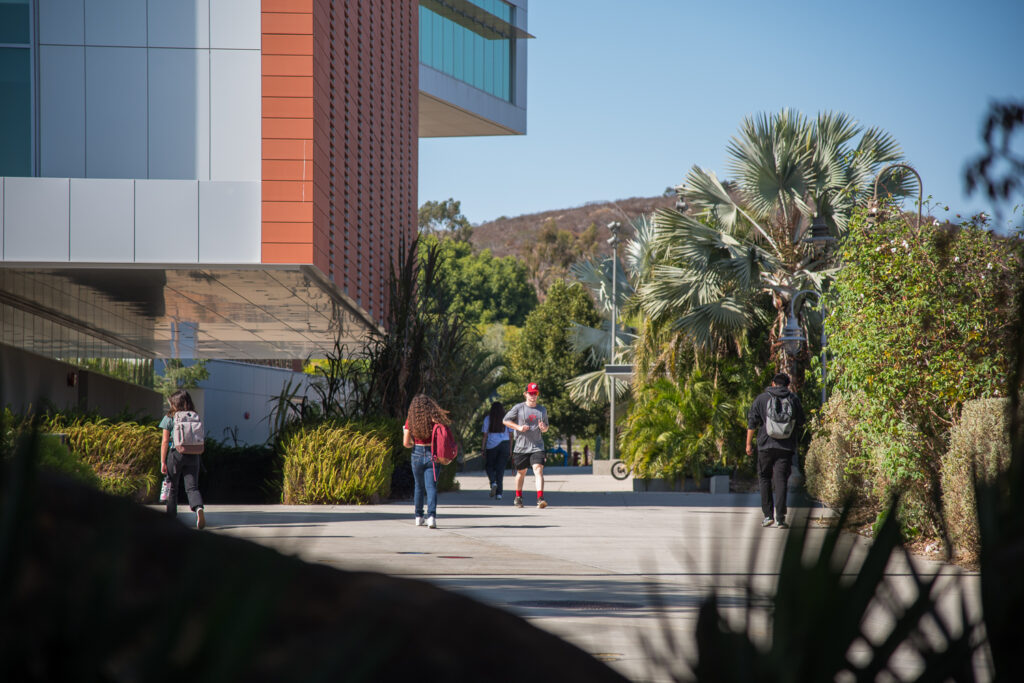 Maika Parks, 19, major undeclared
"I love it so far. I feel like I'm finally getting the full college experience. When you're online, you can see people on Zoom, but it's just not the same."
Parks said she started at Palomar in Fall 2021 online after graduating from San Marcos High School. Among other classes, she is currently enrolled in black and white photography, and developing film is something she could only learn in the lab.
"Being in person, it's a lot more intimate with the teachers. You can actually raise your hand, and there's none of the awkward, 'Can you hear me?' like there is online. And actually being with other students and getting to communicate with people is a lot more fun."
Nahum Gonzales, 20, English
"It feels good to be back on campus. For a while it was a little weird—12 years of going to school, then two years of getting used to online school. It feels good to be back, but it's still a transition."
Gonzales, who lives in Murrieta, started at Palomar in the Spring 2022 semester, which began with most classes in a remote format and then transitioned back to campus.
"I have a drive, so online classes are convenient, but I feel like I learn better in person."
Cristina Solis, 18, major undeclared
A brand new college student, Solis laughed when describing her first week on campus: "I got lost several times. It's pretty, and it's very different from high school—it's a much bigger place."
Solis wants to pursue law enforcement, and said her goal for this year is "to see if that's what I really want to do for sure."
Savannah Covarrubias, 17, Biology
Covarrubias said it was her first semester of college after graduating from Riverside Preparatory High School.
"Everyone has been great, the teachers are nice, and I like the campus. It's definitely different to be in college, and I'm glad to be here."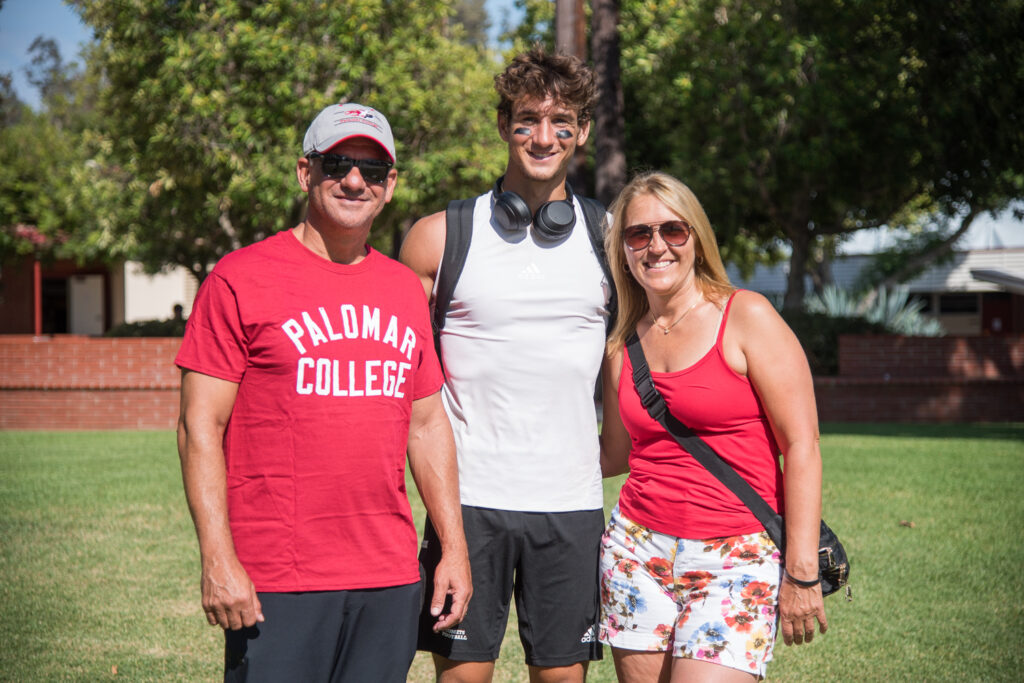 Joseph Gentilella, 19, Business
"It's good to be back, for sure."
Gentilella, a quarterback for the Comets, took classes online during the summer, and now has three classes on campus. He attended Cal State San Marcos last year and transferred to Palomar to play football.
"It definitely feels like we're back to normal, with all of the people on campus."
Leo Enriquez, 18, Business
Like many who made their way to Palomar this week, Enriquez spent his sophomore and junior years of high school learning remotely.
"It's a different environment than high school—it's not loud, it's peaceful. Everyone's here to get their work done, and learn. I like it."
Chris Garcia Mendez, Associated Student Government President
"After going through the pandemic, everything lacked energy. It's great to be back and see everything coming back to normal. The campus is alive again. People are definitely happy to be back."
Stephanie Wu (Xinyi), Student Trustee for the Governing Board
"It's so nice to be back on campus—it was kind of exciting to not be able to find parking this morning, because you knew you were going to see people. And in my first class, I did—people I know."