Presented by the Palomar College Foundation, the second annual Report to the Community will feature this year's Comet Award winner Brian Cahill, an engaging program full of highlights from the past year, and more.
ESCONDIDO — On Thursday, Dec. 12, campus and community leaders will gather at the California Center for the Arts in Escondido for a celebration of higher education in North County hosted by Palomar College.
"Building Our Future," Palomar's second annual Community Showcase will feature exciting updates, highlights from the 2018-19 school year, our 2019 Comet Award presentation, and more—all over breakfast and networking starting at 7 a.m.
Registration is available online: $20 per person or $200 per table. Sponsorship opportunities are also still available.
"We are thrilled to spend a morning with our valued community partners and some of our most generous supporters, including Brian Cahill of Balfour Beatty Construction, looking back at the wonderful things that were accomplished over the last year, and looking forward to what's next for Palomar College," said Palomar's Superintendent/President, Dr. Joi Lin Blake.
Meet Brian Cahill, our 2019 Comet Award recipient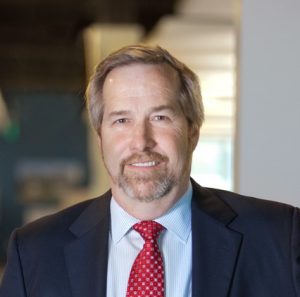 The California Division President of Balfour Beatty Construction, Cahill has helped raise more than $1.5 million for Palomar College through the Foundation's annual golf outing.
Balfour Beatty Construction is ranked as the fifth largest educational builder in California, and at Palomar College, Cahill has been involved in the construction of the Humanities building, the rebuilding of the Howard Brubeck Theater, the access road and temporary campus in Fallbrook. He is currently leading planning and pre-construction for the new education center project off Interstate 15 in Fallbrook. Managing more than $650 million annually, the company's California Verticals Division has over 300 employees and has helped overhaul campuses across San Diego County.
Cahill is a Navy veteran, experienced deep sea diver and pilot, and lives in Valley Center. As a philanthropist, he helped coordinate the construction of the new Ronald McDonald House at Rady Children's Hospital in 2008, later joining the Board of Trustees and serving as Chair. His efforts have also greatly benefitted Junior Achievement of San Diego and Imperial Counties, an organization that prepares young students to compete in a global economy, understand business, and pursue entrepreneurship.
Cahill has served with the Palomar College Foundation for more than a decade as the chair and a member of the Golf Committee that oversees the annual fundraiser that now yields $225,000 for the Foundation.