Ryan Semon, Josh Sidney and Conor Mckenna head into their final season at Palomar College with commitments to play in Pennsylvania, Oklahoma and Kansas.
SAN MARCOS — It's a familiar routine for Buck Taylor, the head baseball coach at Palomar College: The players arrive from nearby high schools, hone their skills as Comets, spend two years getting playing time at Palomar, and then apply to the top baseball universities in the U.S.
"Every year, we have Division I athletes," Taylor said. "This is standard. We play all fall and showcase our guys for the four-year schools. This happens every year."
As baseball season gets underway, three players on this year's team—two pitchers and a shortstop—are preparing to transfer to NCAA Division I universities after signing on the first day of the National Letter of Intent early signing period in November. Two of the colleges are athletic powerhouses in the Big-12 Conference and the other is Ivy League.
Palomar alumni have gone all over the country to play baseball, but this year Josh Sidney will be heading to the University of Pennsylvania, Conor Mckenna to the University of Oklahoma, and Ryan Semon to the University of Kansas.
"Those are all outstanding programs," Taylor said. "Ryan and Conor's schools are a little more athletics-oriented, they're in the Big-12 Conference. Pennsylvania is a superb academic institution—an Ivy League school—and Josh is going to be super-successful there as an athlete."
As Palomar's head baseball coach since 2006, Taylor has seen dozens of his players move up through the ranks of collegiate and professional baseball.
"We've had a few kids sign out of here for a good amount of money," he said. "We had four guys in the Major Leagues this year.
"The best part of coaching is watching them leave here, to be honest," Taylor added. "In the spring, I can't wait to get to my office and go online and see who did what. We have probably 10 or 15 guys active in professional baseball, so when the season starts we always check and see how they did the night before."
For Sidney, Mckenna and Semon—who all aspire to play in the Major Leagues—the best days of baseball are still ahead. And they know they'll have to work hard to show up one day in Coach Taylor's morning research. Each has made plans to transfer this summer, after their sophomore season with the Comets.
Josh Sidney, University of Pennsylvania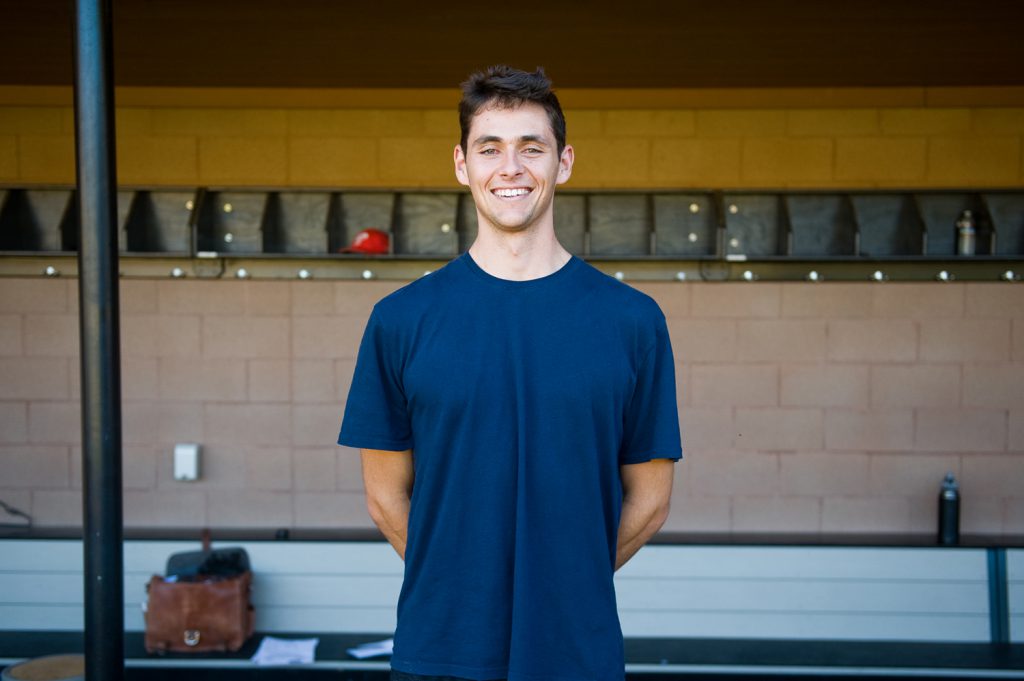 Sidney is a tall right-handed pitcher who came to Palomar from Torrey Pines High School and went 4-1 for the Comets as a freshman. Now 20 years old, he plans to pursue a Philosophy, Politics and Economics degree at Pennsylvania.
"Josh will be the first athlete that I've had here who has ever transferred to an Ivy League school," Taylor said. "He'll be drafted this year and have to deal with, 'We want to give you X-amount of dollars,' rather than going to college. But Josh could pitch anywhere in America and he chose academics over athletics."
Sidney was humble about his academic ambitions and his athletic ability, but said that he appreciated the way Taylor and the other coaches "support good education."
"The coaches support a balance in your lifestyle," said Sydney.
Mckenna agreed: "If you've got no grades, you're not playing. They'll send you to the library instead of practice."
As for his experience as a Comet, Sidney said Palomar has been the ideal place to begin his career as a college athlete. The storied baseball program here has a reputation reaching far beyond Southern California.
"We're kind of like a powerhouse," he said with a grin. "If you were to ask someone from a Division I team, they would all know Palomar."
Conor Mckenna, University of Oklahoma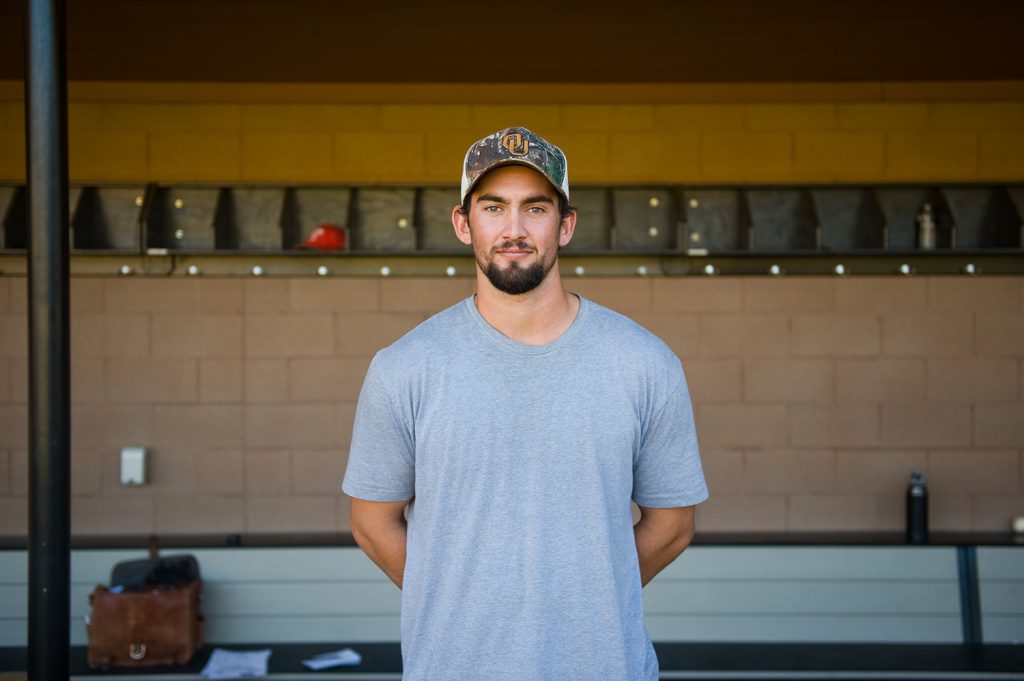 As an infielder, Mckenna, 19, made an impression at Palomar for his skill at the plate. As a freshman, he maintained a .365 batting average with 27 RBIs and was a first-team All-PCAC pick.
Now headed for the Big-12 Conference, Mckenna plans to major in kinesiology and pursue physical therapy.
"A good player has a lot of other options coming out of high school, but the goal of coming to Palomar is to go as big as you can," he said. "(Signing with Oklahoma) was the next step in my career, because all of us want to end up playing baseball professionally, and it's tough to do that if you're not at a Division I school."
Mckenna said he's been especially grateful for the camaraderie at Palomar College. For example, this year's team has a lot of freshmen, but "it doesn't really matter what year you are," he said. "As long as you have 'Palomar' across your chest, it doesn't matter how old you are or where you come from, we're all going to be best friends."
As for his choice of schools, he said, "My family's from the Midwest, so they're happy," adding that he has a grandfather who lives in Oklahoma.
Ryan Semon, University of Kansas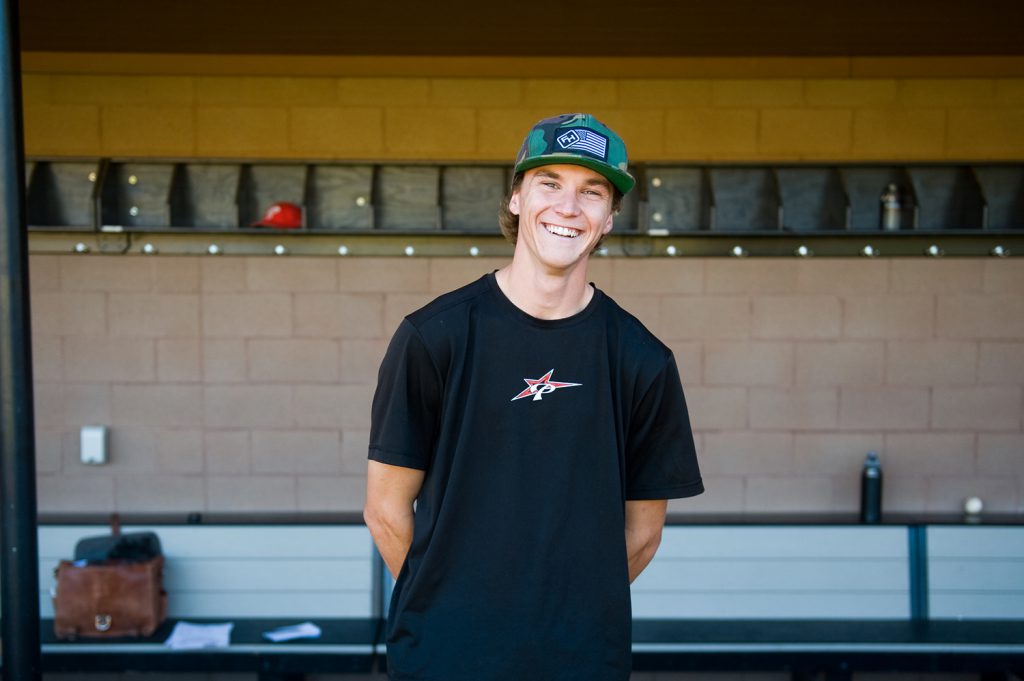 During his freshman season with the Comets, Semon broke the Palomar College record for most wins without a loss when he racked up a 9-0 record with a 1.54 ERA—as a reliever.
With plans to major in kinesiology, Semon, 20, is a graduate of Valley Center High School and admits to being a Yankees fan, despite the many Padres die-hards in the area.
The left-handed pitcher was named to the 2017 CCCAA All-State first team, but it's the 2018 season that he's focused on now. Last year, the Comets were knocked out of the playoffs early, and Semon said, "We definitely want to redeem ourselves."
He agreed with Mckenna about the atmosphere at Palomar: "We all come from different places. You'd never see any of us hanging out, but we hang out all the time. It's the environment out here—you basically become brothers."