For Luke Maxwell and others at Palomar College working to de-stigmatize mental health issues, the resources are better than ever.
SAN MARCOS — The depression came on slow and strong, a silent monster that Luke Maxwell spent his early teen years keeping inside.
He grew up the third of seven children in a good family and a lively household. When the feelings of melancholy, hopelessness and isolation began to wash over him, he had no place for them, no words for what he was experiencing inside.
One day in the late autumn of 2012, he climbed into the family's 12-seat passenger van and turned onto Rancho California Road in Temecula's wine country. He accelerated to 60 miles per hour. He saw an oncoming SUV, pressed the pedal down and swerved toward it.
In the five years since that day, everything has changed for Maxwell, now studying business and psychology at Palomar College.
He was unhurt in the accident, but the man driving the other vehicle, Lenny Ross, was hospitalized with a broken sternum and lacerations.
Maxwell, 16 at the time, was taken to a mental facility and put on a 72-hour hold, then diagnosed with major depressive disorder and given medication. His parents, Scott and Carol, were in shock.
Then came the reckoning: the head of the Riverside County District Attorney's Juvenile Division, told Maxwell and his parents she planned to throw the book at him. He would face charges of attempted manslaughter.
Campus resources
Among the mental health conditions seen at Palomar College, anxiety and depression are the top two, said Jim Coil, the college's longest-serving mental health clinician.
According to the National Institute of Mental Health, half of those who suffer from major depression are never diagnosed or treated, and untreated depression is the leading cause of suicide. But roughly 80 to 90 percent of those who seek help are treated successfully and able to resume normal activities.
Armed with those statistics, Coil and his colleagues at Palomar's Behavioral Health Counseling Services have spent the last four years establishing on-campus resources for students suffering like Maxwell once did.
"I'm a big believer in having the services be a part of the campus, because they're going to have more buy-in from the students," Coil said. "Most college students who make a suicide attempt are not known to professionals. That's what the research shows—they're suffering in silence."
---
San Marcos Campus
(760) 891-7531
NB Building, Room 2
Monday – Thursday 8 a.m. – 6 p.m.
Friday 8 a.m. – 3:30 p.m.
Escondido Center
(760) 891-7532
Student Health Clinic, Room 203
Tuesday 1 – 7 p.m.
---
While some community colleges don't have licensed therapists or psychologists on campus, Palomar employs three therapists who help students confront depression, anxiety and stress caused by relationship troubles—all of which have obvious effects on academic success.
Mental health services are covered under the student health fee, and Palomar also hosts a chapter of Active Minds, a national student organization that advocates for mental health.
Coil said Maxwell's story is especially impactful because of the way he talks about depression.
"There's a lot of shame and stigma," said Coil. "That's why I think his story has such power. It's going to reach somebody."
Redemption
As unknown consequences hung over Maxwell's head after the wreck in 2012, the first glimmer of hope appeared: he now had words for his condition. It had a name.
"My mom and dad explained to me, 'Hey, you have a disease called depression, and you can overcome it like any disease,'" Maxwell recalled during a recent interview on campus at Palomar. "They said, 'You can tell us anything at all, and we promise we're not going to punish you. We're just going to help you.' And then they backed up that promise."
Healing took time. Maxwell attended therapy twice a week and continued taking medication. He learned that healthy diet, exercise and sleep were essential.
As he recovered, he learned about depression: how it affects one in four teenagers, and how one in 12 attempt suicide. Statistically, some of his friends were depressed—some were even contemplating suicide, he realized.
Then it hit him: "I'm somebody who can tell the story: 'I'm your age, I was where you are, I found hope, and you can too.' I decided that I had to be the one to tell it."
With that thought, his story took a hopeful turn.
In court, the District Attorney wound up speaking in Maxwell's defense, and Ross—the man he had hospitalized in the crash—walked in and sat down next to Maxwell's parents. Someone told him he was on the wrong side of the aisle, and Ross said, "No I'm not."
"I'd never met him, but I wanted to apologize in person, because I felt terrible," Maxwell recalled. "We met at a coffee shop and I just gave him a hug and said, 'I'm so sorry.'
Ross told Maxwell that he had forgiven him the night of the accident, when he learned that the collision had been caused by a suicidal teenager.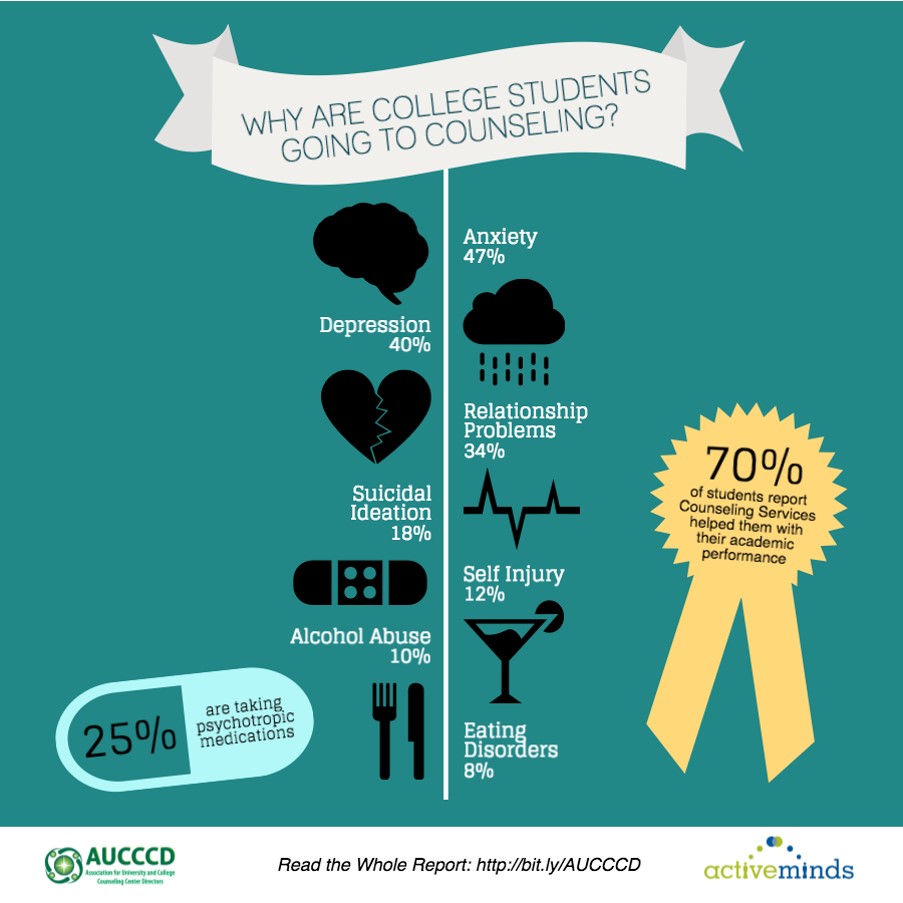 The Vision
According to Coil, who is a Licensed Marriage & Family Therapist, 45 percent of students who stop attending college drop out for mental health-related reasons—half of them without accessing any campus services. At Palomar, he and his team are trying to reach students struggling with depression before they reach the point of attempting suicide.
"I was really moved by Luke's story. It's powerful in so many different ways," said Coil. "One is the support he had from his family—when the family's involved in the care, research shows they stand a higher chance of recovery. He felt safe to talk about what he was feeling."
It wasn't lost on Maxwell that things went so favorably for him after his suicide attempt.
So, less than a year after the accident, Maxwell started a blog and called it U Can't B Erased. His goal in telling his story has always been "to help teens recognize their problems, overcome them, and be unashamed about them. I'm trying to say, 'You can turn the bad into something good.'"
Today, through his speaking engagements and a variety of classes he has taken at Palomar, Maxwell has grown U Can't B Erased into a brand with wide-reaching influence. He has spoken well over 100 times to groups of all sizes, including at Palomar and numerous high schools.
"Half of what I do is one-on-one interaction—either in person or through social media and email," he said. "That interaction is something I don't want to lose because it's so important."
Maxwell is charismatic and energetic and full of vision. He said Palomar has helped him pursue his dream of creating awareness and resources for those struggling with mental illness.
"I love this school," he said. "It's my home away from home, and I've had some amazing classes and professors."
Besides his blog, which has evolved into a full-blown media website with a YouTube channel and a podcast called "PSYC 101," Maxwell is nurturing plans to work with teenagers and young adults "to help them turn their stories into something positive."
Having come so far in the last five years, Maxwell says he dreams of a changed world: "As big as I can imagine—and I have a big imagination—my vision is a world where nobody is ashamed of mental illness, there's no such thing as persistent mental illness, and there's no such thing as suicide."