ESCONDIDO — In a ceremony attended by hundreds of family, friends and local firefighters, Palomar's 54th Fire Academy honored 35 graduates at the California Center for the Performing Arts on Monday, Dec. 17.
"You guys were given so many tasks to perform, and you did them at the highest level," Fire Academy Coordinator John Thompson told the graduates during the ceremony. "It was definitely a pleasure, and you were one of the best groups I've been a part of. Strong work, 54."
The ceremony included special recognition for standout recruits, long-time instructors and military veterans, six of whom received special grants as part of a $50,000 donation by Wells Fargo to the Palomar College Foundation earlier this year.
"This program enables Palomar's military veterans to chart a new path from service member to community first responder," said Foundation Executive Director Stacy Rungaitis. "The GI Bill covers a veteran's tuitions and fees, but it does not cover many of the additional expenses, such as uniforms and equipment, that are particular to the first-responder programs. With this extremely generous donation from Wells Fargo, we are able to provide military veterans in all of Palomar's first-responder programs grants to cover these expenses, along with textbooks."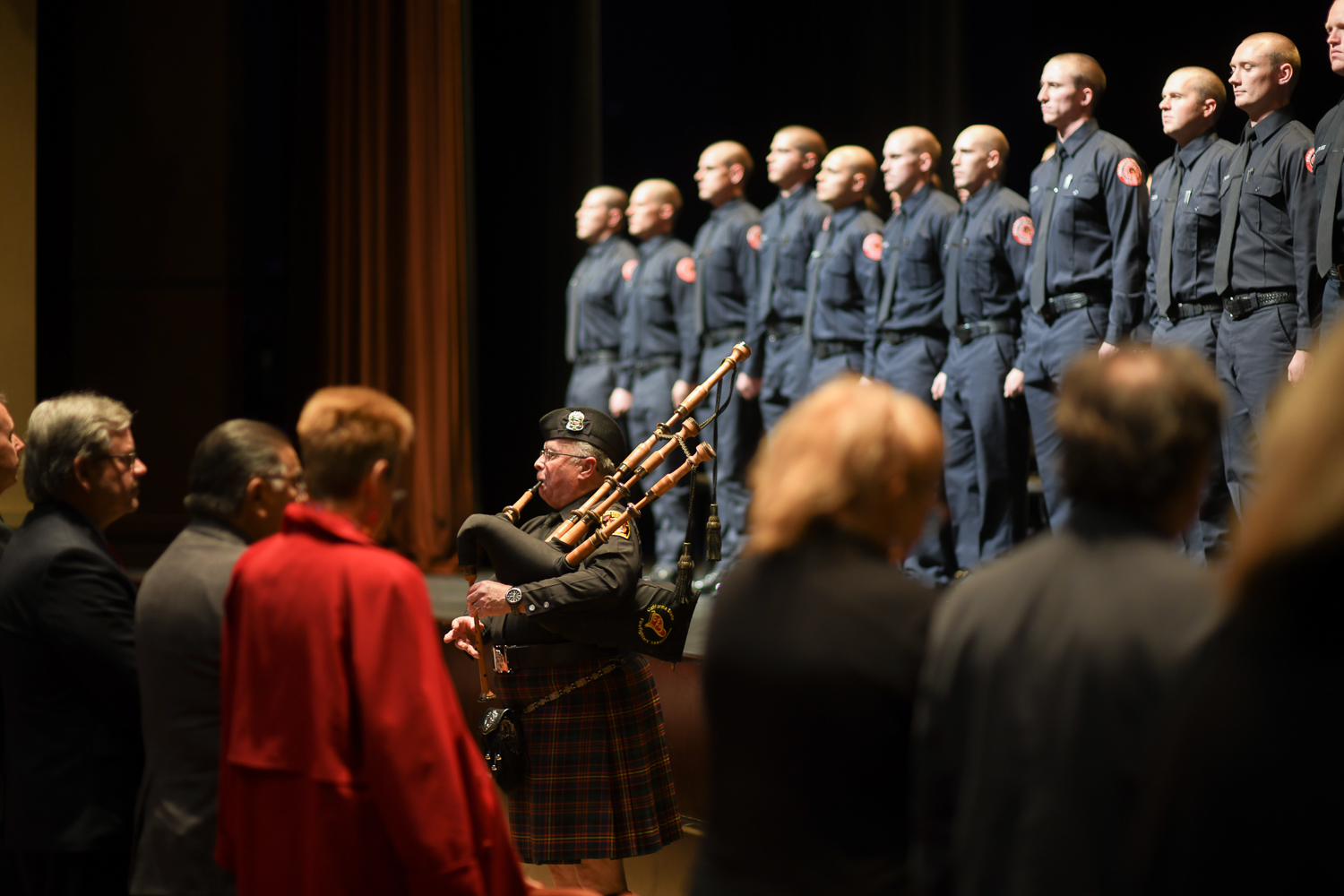 Molly Addington, Senior Vice President of Business Banking at Wells Fargo, also spoke during the ceremony: "I want to say thank you to the Palomar College Foundation for its investment in and support of military veterans. We couldn't be more grateful for the opportunity to have a significant and lasting impact on the lives and futures of military veterans who have served their country and now seek to serve their communities. It's tremendous to see what you've all accomplished in the last 16 weeks."
Thompson said the academy received 150 applications for the 54th Fire Academy this summer, which were narrowed down to 40 recruits, 35 of whom graduated on Monday night.
The college's first Fire Academy was held in 1990, and students are trained in a variety of firefighting skills, procedures and techniques, in addition to meeting rigorous physical fitness standards. Instructors are drawn from all over North County.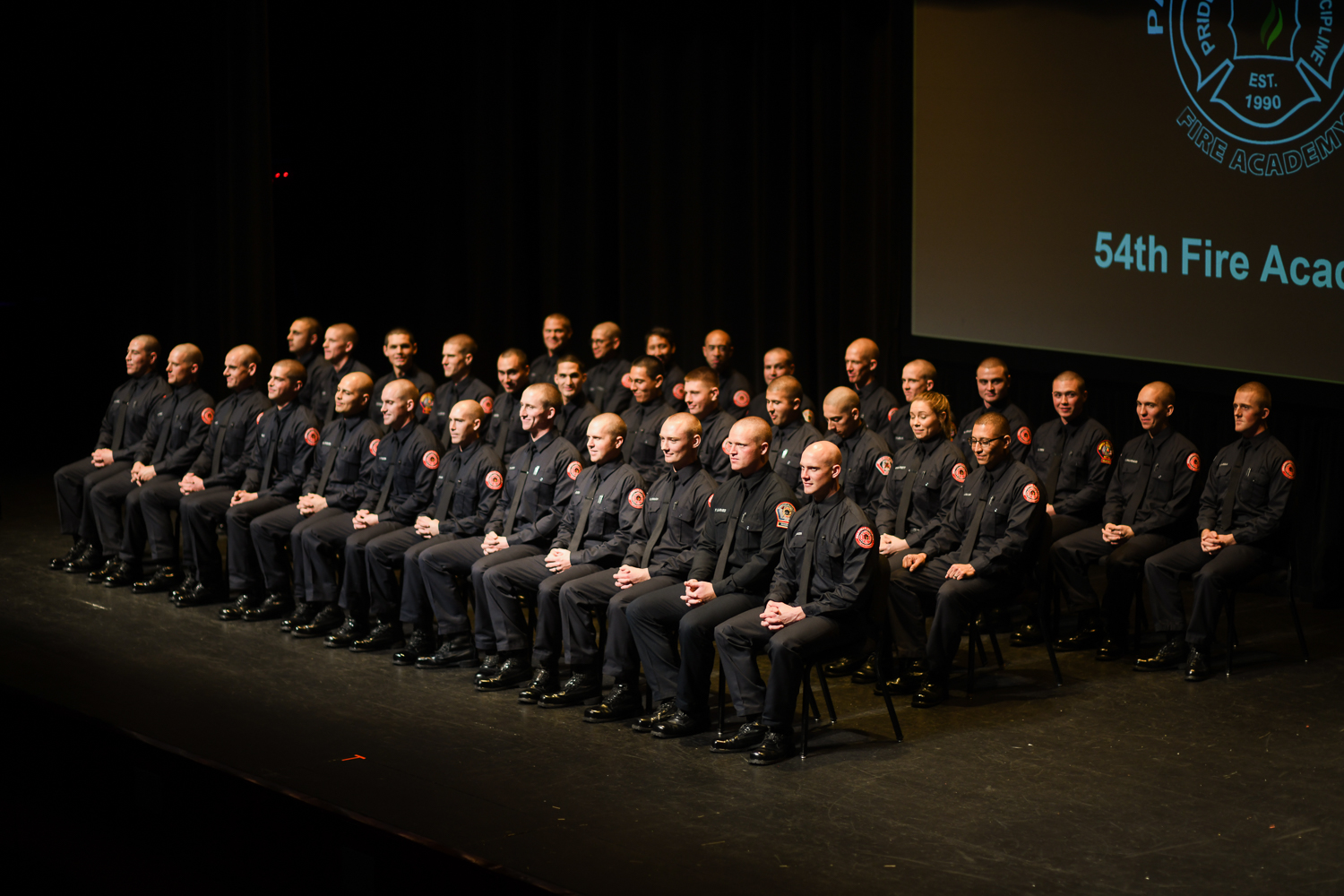 "There are over 100 individuals who are part of this program that the students come into contact with from departments all over North County," Thompson said. "Without them, we would haven't this program."
To learn more about the Palomar College Fire Technology program, please visit https://www.palomar.edu/fire/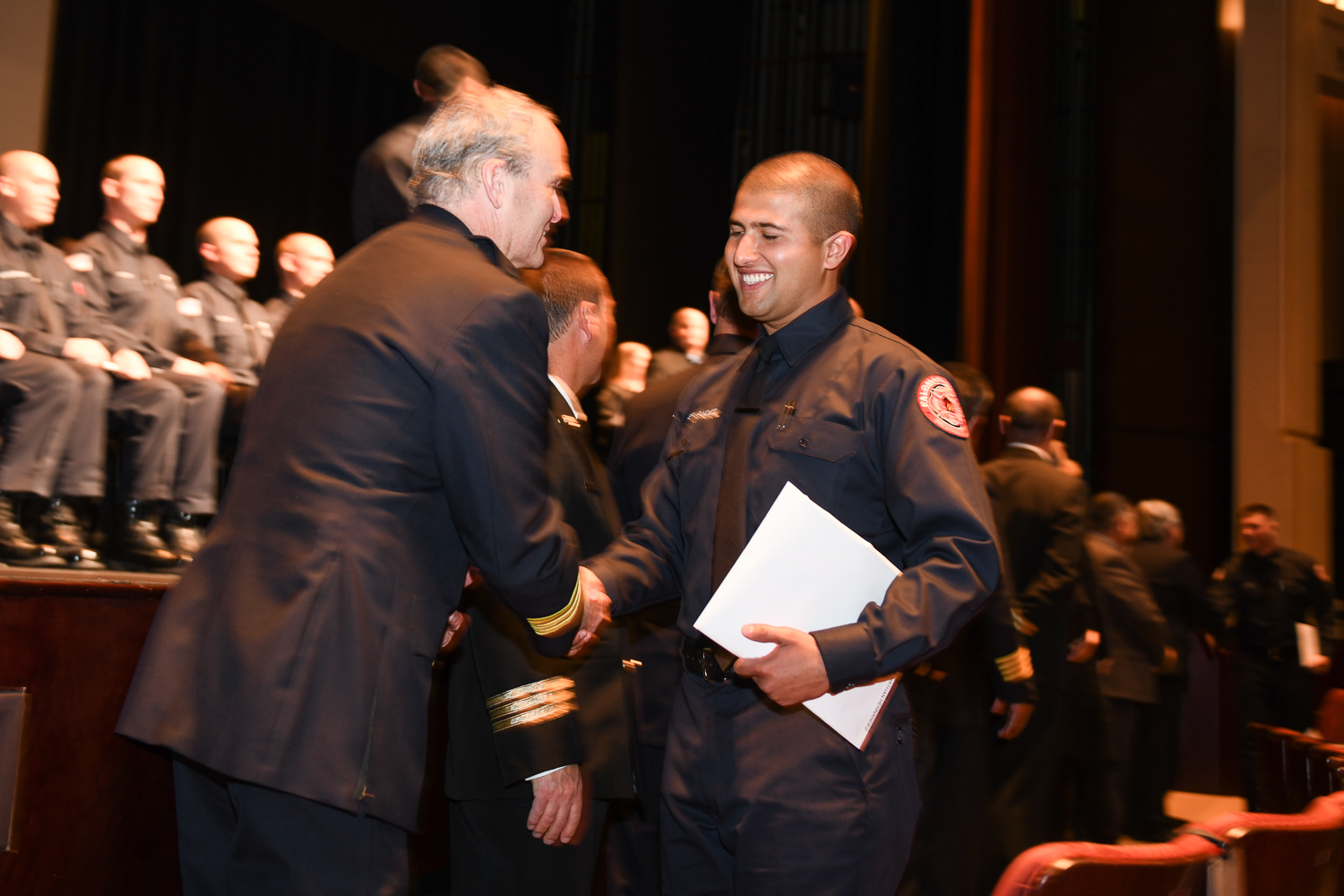 # # #
Media contacts:
Laura Gropen, Public Affairs, lgropen@palomar.edu, 760-744-1150 x2152
Tom Pfingsten, Public Affairs, tpfingsten@palomar.edu, 760-744-1150 x2960