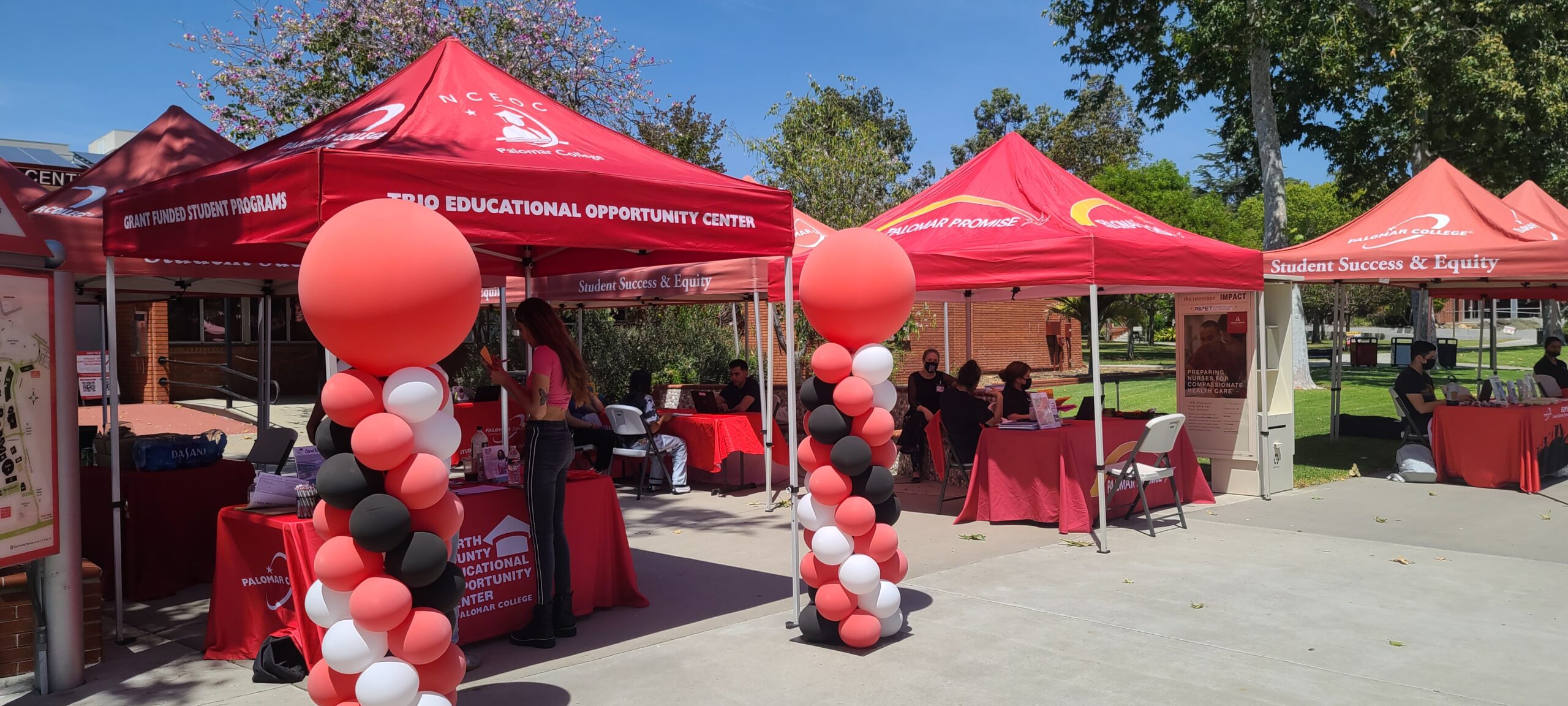 This Semester
SUMMER SCHOOL STARTS
COMPLETE YOUR FAFSA!
IMPORTANT DATES, EVENTS & MORE
Summer School Starts
As we congratulate our students at commencement and get ready for summer, we also welcome our new students for the fall. Some of us will be going on vacations, staycations and others will be studying. Palomar offers summer school sessions for those of you who want to finish some electives early or learn new skills. The summer school schedule is compressed and depending on the class you can still make time to vacation somewhere. Below is a layout of the summer school sessions so you can plan around those dates.
| | | |
| --- | --- | --- |
| 4 Week Sessions | Start | End |
| Session 1 | 5/30/22 | 6/24/22 |
| Session 2 | 6/26/22 | 7/22/22 |
| Session 3 | 7/24/22 | 8/19/22 |
| 6 Week Sessions | Start | End |
| Session 1 | 6/12/22 | 7/22/22 |
| 8 Week Sessions | Start | End |
| Session 1 | 5/30/22 | 7/22/22 |
| Session 2 | 6/26/22 | 8/19/22 |
You can use the class finder here to choose a summer class. If you need help adding classes please reach out here for an appointment and an NCEOC Advisor will assist you.
Time to Renew your FAFSA 22-23

For all students who are attending Fall '22, please remember to complete your FAFSA 22-23 application. Please remember the FAFSA application has to be renewed every academic year, an academic year is measure from Fall to Spring. If you are doing summer school you should consider doing both applications 21-22 (previous) and 22-23 (upcoming). There is some overlap for types of financial aid you can receive. For Summer '22 you will need to complete a FAFSA 21-22 to receive Pell Grant during the summer and FAFSA 22-23 to receive CCCPG during the summer. For more details or if you need help filling out a FAFSA application you can make an appointment here with an NCEOC Advisor.
NCEOC In the community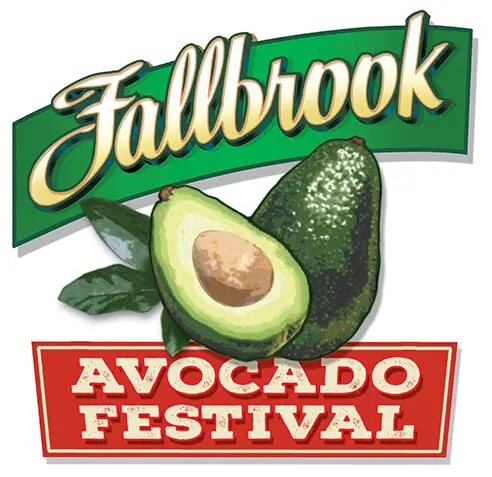 NCEOC together with other TRIO programs (Upward Bound) and Palomar College made an appearance at the Fallbrook Avocado Festival, Sunday April 24th, 2022. The event is held every year in Fallbrook California and features vendors, food stalls, music and games for the community. Palomar College had games and prizes with an information fair. Our favorite part of the event? besides avocados and delicious (greasy) food, seeing the community and talking to people and handing out prizes!. Palomar College has an Education Center in Fallbrook, if you wish to take classes there and/or need help registering please make an appointment with an NCEOC advisor here.
Events | May 5th, 12th and 17th 2022
Summer & Fall Registration Event
Palomar College San Marcos, Escondido and Fallbrook
NCEOC hosted a series of in-person registration events in May. We partnered up with Palomar College Faculty to assist students who needed 1-on-1 assistance with admissions, financial aid, counseling and class registration. We were in our San Marcos campus, Escondido and Fallbrook campuses providing services to students for the summer and fall semesters. After receiving help and clearing any holds/questions the students received lunches and other goodies. There was also an information fair for students put together with Palomar Promise, EOP&S, TRIO SSS to field any additional questions prospective students had. For now there are no further events planned, but you can still get help and a 1-on-1 appointment with an NCEOC advisor if you click here.
Click on image to enlarge
NCEOC Student Spotlight

Roberto Ortega, Palomar College Class of 2018
I am the son of two Mexican immigrant parents, and I was born and raised in Escondido, CA. Growing up, I witnessed how my parents constantly worked multiple jobs to support our family. I remember them saying, "Go to school so you won't have to suffer and work underneath the heat of the sun like us" At the time, I was a young kid and even though I didn't understand what they meant, their words remained with me as I grew up.
Although education was stressed in my home early in my life, I became disconnected from education during middle school. I remember saying, "Why go to school if I'm just going to end up working like my parents?" In high school I accepted the thought that I was not going to go to college. I did what I could to pass my classes but instead of working towards earning high grades I was more interested in hanging out with other students who were also disconnected from school. This was easy to do because my parents spent most of their day at work which allowed me to freely roam around as I pleased without a positive form of guidance.
I graduated high school and I was completely lost in life. I was not interested in school and I was unsure of what to do. Eventually, I enrolled in classes at Palomar College so that I can make use of my time in a productive way. However, I quickly experienced imposter syndrome and even though I was a college student, I still carried the feeling that I was not "Good enough" for higher education. Thus, I decided to enroll in general education courses and pursue a certification in Automotive Collision Repair instead of transferring to a university. My perception towards began to change after I enrolled in chicana/o studies courses. I felt like I was finally learning through my own perspective because I directly related to the course material and I began to reflect on my past experiences intersected with my upbringing as a Chicano male in Southern California. In an effort to further analyze the experiences of students of color such as myself, I enrolled in sociology courses which further influenced my newly discovered passion towards education. However, it was a friend of mine who really motivated me because I witnessed his growth as a student when he transferred from Palomar College to California State University, Long Beach and graduated with a bachelor degree in chicana/o studies.
I remember the semester when I finally decided to transfer. It was during the fall of 2016 and I had recently started a new job that required me to clock in at 5:00am. My schedule at the time consisted of waking up at 3:30am and working from 5:00am to 9:00am on the days when I had class. My first class would begin at 11 :1 Sam and my second class for that day would start later in the afternoon. By 5:00pm I was done with my classes but I spent the final hours of my day at the math center doing my homework and receiving help because I really wanted to not only graduate but also transfer. After about a year-and-a half of working at this job, I had finally had enough of the demanding schedule and as I was waking up for work one day I said to myself, "School is my only way out of this" Ultimately, I graduated from Palomar in spring 2018 and transferred to California State University, Dominguez Hills to continue with my educational journey.
At CSU DH, I also felt a sense of imposter syndrome. I remember walking through the halls and thinking, "Wow, this is it, I'm really here at a university and I am actually a student that goes to school here" My experience at CSU DH was amazing due to the education I received, the relationships that I created with faculty and students, and the research experience that I gained from joining the McNair Scholars program. I transferred to CSU DH with an interest in pursuing a graduate degree and during my final year, I began applying to masters and doctoral programs. I recently graduated from CSU DH in May of this year with a bachelors degree in chicana/o studies along with a minor in sociology.
My current phase of my academic journey has brought me back home to North County San Diego. Over the summer, I received admittance to the Master of Arts in Sociological Practice (MASP) Program at California State University, San Marcos and I recently began the program last month. I feel at home in this program and I am exited to begin my research project which analyzes how Chicana/a Students are criminalized by zero tolerance policies in secondary education. My goal is to provide insight on how dress code policies regarding "Gang related attire" stigmatize Chicana/a students through imposed gang related labels and I plan to explore how these labels hinder their educational progress and navigation through society. My ultimate goal is to become a professor and inspire future students who come from marginalized backgrounds with hopes of empowering them through academia and help them realize that they too can overcome the socioeconomic barriers that stand in their way of reaching success.
Although I have made tremendous progress in school since my days as a teen, none of this would be possible without the many individuals who have helped me get to where I am today including the amazing staff from the North County Educational Opportunity Center (NCEOC) at Palomar College. I am forever thankful for all the help that I received from Gabriela Lopez during my application process to CSU DH. Whether it was applying for financial aid, revising my application statements, or securing letters of recommendation, Gabriela was there for me whenever I required assistance and it is because of people like her that I am where I am today as a student. I strongly recommend the NCEOC for any students who are in need of assistance with your experience at Palomar College.
Field Trip | July 8th 2022
TRIO NCEOC & TRANSITIONS
University of California San Diego & Scripps Institute of Oceanography
TRIO NCEOC together with the Transitions program at Palomar College hosted a field trip to UCSD and Scripps Institute of Oceanography. TRIO SSSP Director Eddie Paje and Admissions Assistant Director Timothy Borch held a Q&A session. We also had TRIO SSSP students in the session who shared about their stories and struggles with our students. Their presentation reminded everyone that goals are attainable and nothing is impossible. We gathered in front of UCSD Student Support Services Building for lunch catered by Cute Cakes in Escondido. Our next stop was at the Scripps Oceanographic Institute. Researcher Shane Clark gave us a tour of the Scripps Pier and told us about his research. After the tour we met with Dr. Tim Lueker who went into more detail about the "Keeling Curve" and it's effect on our world. He had a really cool presentation about CO2 and O2 and how it's measured and it's relation to global warming. Following this we spent some time at the beach bonding and relaxing with all the students and staff. It was a really fun exciting field trip full of learning for everyone involved. Special thanks to Ms. Donna our bus driver who maneuvered the tight streets of La Jolla.
If you would like to get in touch with our presenters you can contact them below:
Community Event | August 2nd 2022
38th Annual National Night Out Against Crime
Escondido Public Library
The first Tuesday of August America celebrated National Night Out Against Crime. Locally Escondido City invited the community for an event to promote Police-community partnerships. Local law-enforcement showcased safety vehicles and shared information about crime prevention, drug prevention, violence prevention and safety in our communities. Escondido Education Compact together with the Escondido Police Department put an amazing event with food, music, and prizes for the community. Some highlights include Officers dance off with the kids, drone showcase, Fire Engine and SWAT vehicle tour.
Over 30 Million people in cities around the country attend this event. To learn more about the nationwide aspects of the event you can visit the Nation Night Out website here.

What is


TRIO is a group of 8 Federally Funded programs for students. TRIO programs are student service and outreach programs designed to identify and provide assistance to disadvantaged communities. TRIO includes 7 student programs and 1 program for training program directors. All TRIO programs serve and assist low-income individuals, first generation college students and disabled students progress through the academic pipeline from middle school to post-baccalaureate programs. The existence of TRIO is thanks to the Higher Education Act of 1965 and President Lyndon B. Johnson's war on poverty.
TRIO is not an acronym, it was named after the first three programs: Upward Bound, Talent Search and Student Support Services.
Who is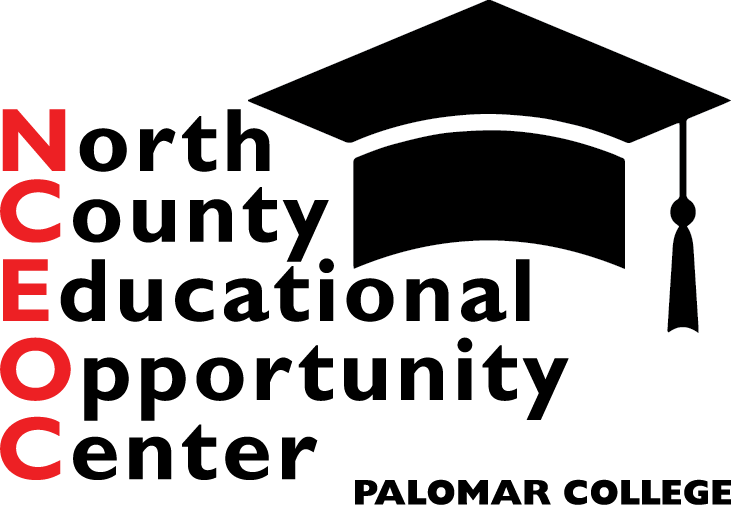 The North County Educational Opportunity Center (NCEOC) program is sponsored by Palomar College and funded by the U.S Department of Education.
The program is designed to identify and assist adults who want to enter, re-enter, continue, or enroll in a program of postsecondary education. NCEOC is dedicated to providing quality information, guidance, and services pertaining to education. Staff can assist individuals with exploring career paths, planning their education and where to go to school.
How do I qualify?
NCEOC is a federally-funded TRIO Program by the U.S. Department of Education. Services are FREE of charge for participating students and their families.
Citizen or permanent resident
At least 19 years of age
Interested in enrolling in a high school diploma, GED program, or in a program of post-secondary education
First Generation College student or considered a low-income individual (See chart below)
| Size of Family Unit | Taxable Income | Size of Family Unit | Taxable Income |
| --- | --- | --- | --- |
| 1 | $20,385 | 5 | $48,705 |
| 2 | $27,465 | 6 | $55,785 |
| 3 | $34,545 | 7 | $62,865 |
| 4 | $41,625 | 8 | $69,945 |
Who Should Apply
This program is designed for adults looking to further their education. Encouraged to apply are:
Parents of Head Start children
Single heads of households
CalWorks recipients
Persons who did not complete high school or college
High school graduates with no post-secondary education or dropouts
Persons with disabilities
Persons with limited English proficiency
Justice-involved individuals
Veterans
For more information please click below!
Connect with Us