Back to College with TRIO NCEOC
Having trouble enrolling to Palomar College, registering for classes, or applying for financial aid? Join TRiO NCEOC for in-person assistance. Get help registering for college, apply for financial aid, and enroll in classes.
*Events have been postponed from the 8th, 10th and 11th, if you made an appointment we can still serve you at your appointed time, you can re-schedule or contact an NCEOC advisor at 760-410-8059.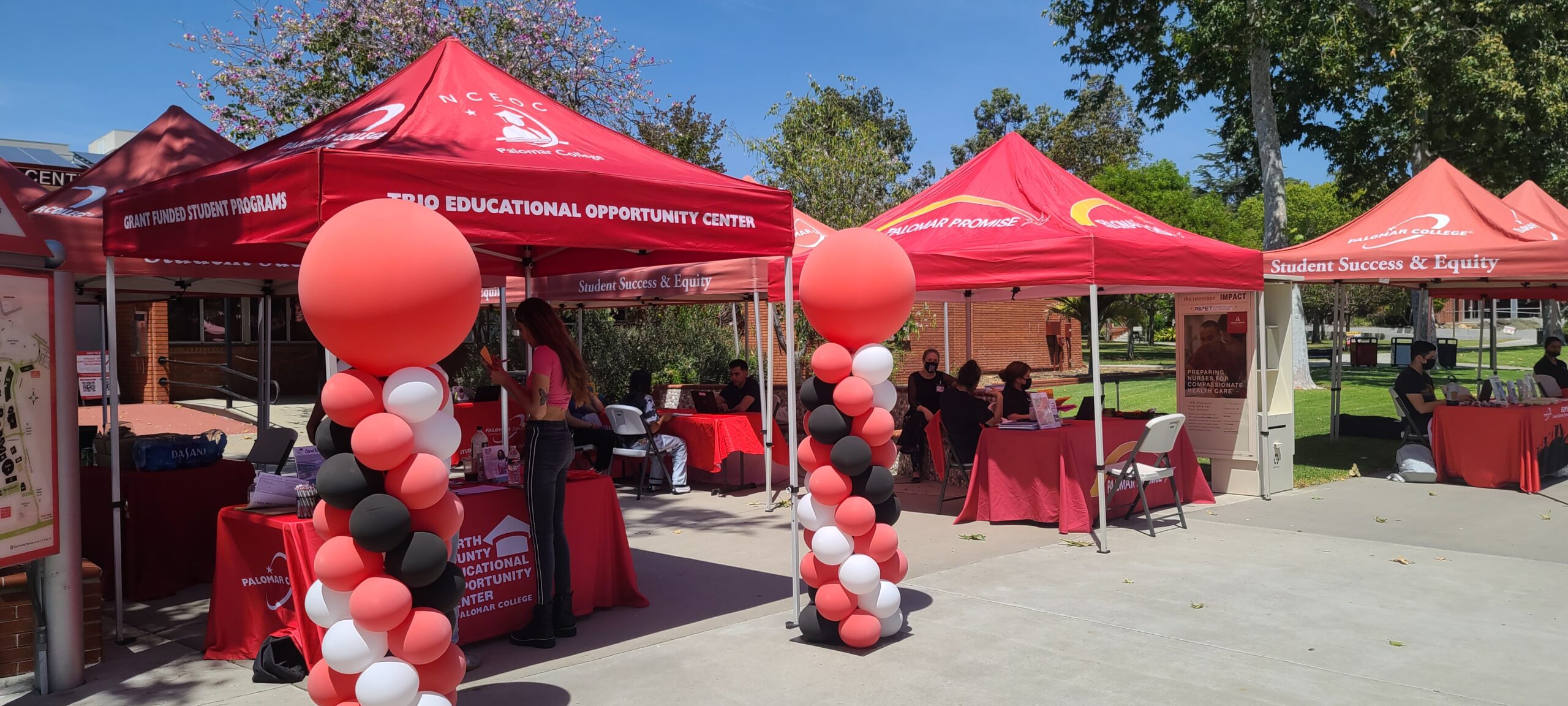 What information do I need for my appointment
You should have the following information and documents with you as you fill out the Free Application for Federal Student Aid (FAFSA):
Dependent Student Checklist
Your Social Security card
Your date of birth
Your parent's Social Security Numbers
Your parent's dates of birth
Your parent's mm/year (date) of marriage or divorce
Your driver's license number if you have one
Your Permanent Resident card if you are not a U.S. Citizen
Parent's & students 2020 federal tax information or tax returns*
Records of untaxed income if any**
Proof of any cash assistance benefits (SSI, SSP, TANF, CalWorks)
* Including IRS W-2 information for you and your parents (and your spouse if you are married)
** Records such as child support received, interest income, and veterans noneducation benefit
Independent Student Checklist
Your Social Security card
Your date of birth
Month/year of marriage or divorce
Your driver's license number if you have one
Your Permanent Resident card if you are not a U.S. Citizen
2020 Federal tax information or tax returns*
Records of your untaxed income if any**
Proof of any cash assistance benefits (SSI, SSP, TANF, CalWorks)
* Including IRS W-2 information for you (and your spouse if you are married)
** Records such as child support received, interest income, and veterans noneducation benefit
---
Stay Connected with Palomar College