New Students

Prospective Students
Simple Enrollment
Step 1: Apply and Activate
Step 2: Apply for Financial Aid
Step 3: Launch Your Success
Step 4: Review Your Placement and Develop an Ed Plan
Step 5: Register and Pay for Classes
General Resources

Current Students

Student Resources
Campus Life
Health and Safety
Student Support Programs

What Does my Health Fee Cover?
February 26, 2020 @ 6:00 am - 7:00 am PST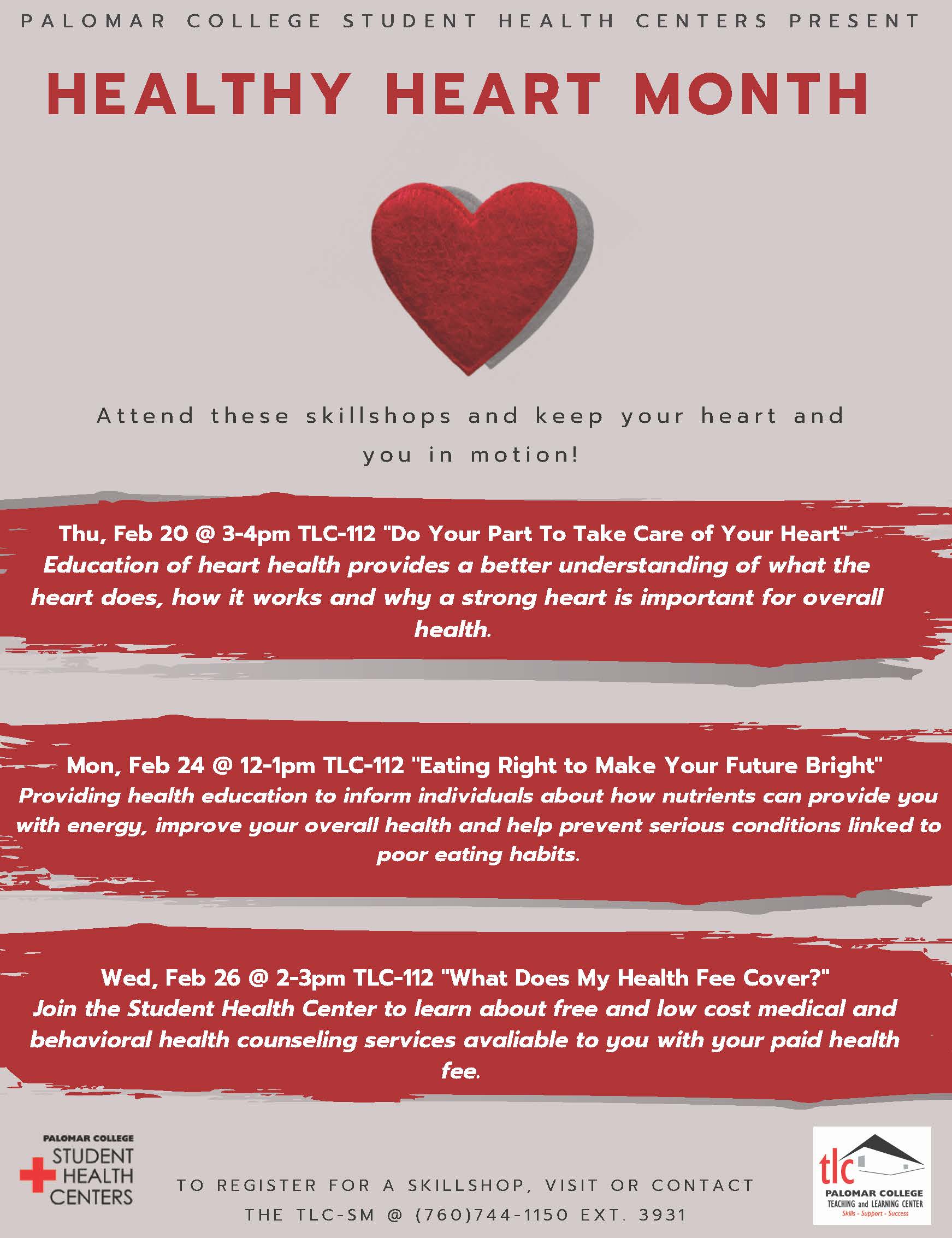 February is Healthy Heart Month
Join the Student Health Center during our Skillshop to learn about free and low cost medical and behavioral health counseling services available to you with your paid health fee. During heart health month, learn about our special promotions and how we can help you maintain a healthy heart!
To register for a Skillshop, visit or contact the TLC (San Marcos) at: (760) 744-1150, ext. 3931.
What are you looking for?
A - Z Index