New Students

Prospective Students
Simple Enrollment
Step 1: Apply and Activate
Step 2: Apply for Financial Aid
Step 3: Launch Your Success
Step 4: Review Your Placement and Develop an Ed Plan
Step 5: Register and Pay for Classes
General Resources

Current Students

Student Resources
Campus Life
Health and Safety
Student Support Programs

Massage Therapy for Students
December 4, 2019 @ 5:00 am - 8:30 am PST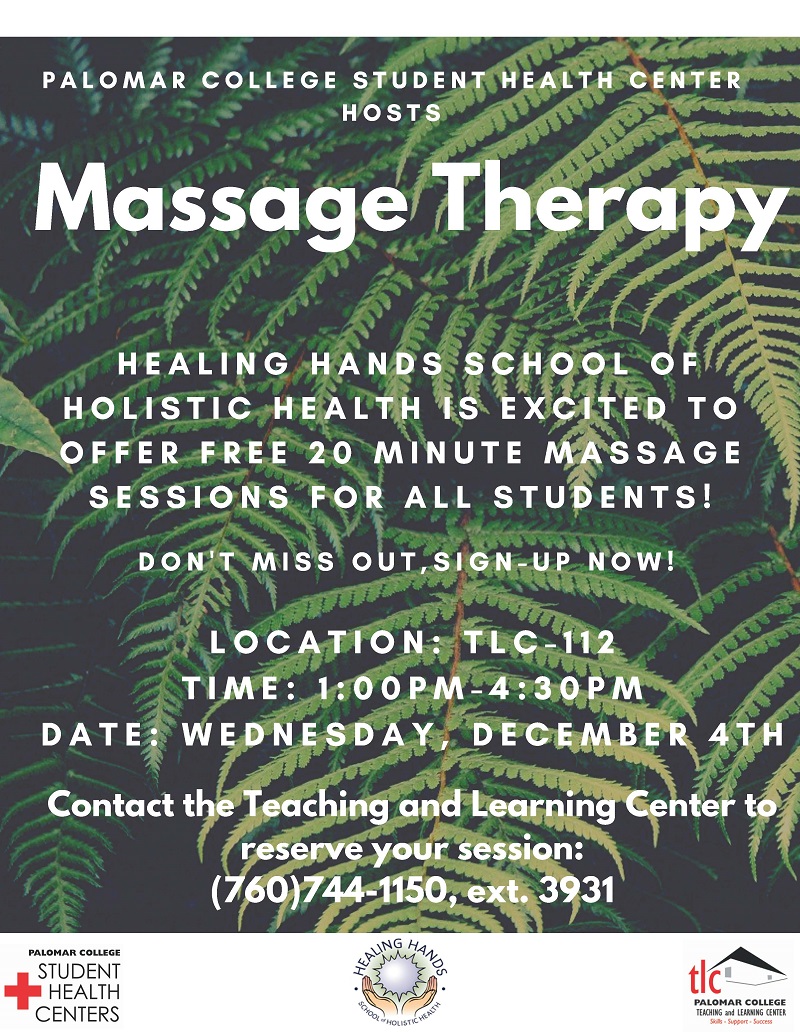 De-Stress with Massage Therapy!
Join the Healing Hands School of Holistic Health on Wednesday, Dec. 4th between 1:00pm and 4:30pm in the San Marcos Teaching & Learning Center for a
Free 20-minute Massage Session
Reserve your session today by contacting the TLC:
(760) 744-1150, ext. 3931.
Don't miss out, sign up now!
What are you looking for?
A - Z Index