New Students

Prospective Students
Simple Enrollment
Step 1: Apply and Activate
Step 2: Apply for Financial Aid
Step 3: Launch Your Success
Step 4: Review Your Placement and Develop an Ed Plan
Step 5: Register and Pay for Classes
General Resources

Current Students

Student Resources
Campus Life
Health and Safety
Student Support Programs

Hepatitis A Vaccination Clinic Event
September 25, 2017 @ 3:00 am - 7:00 am PDT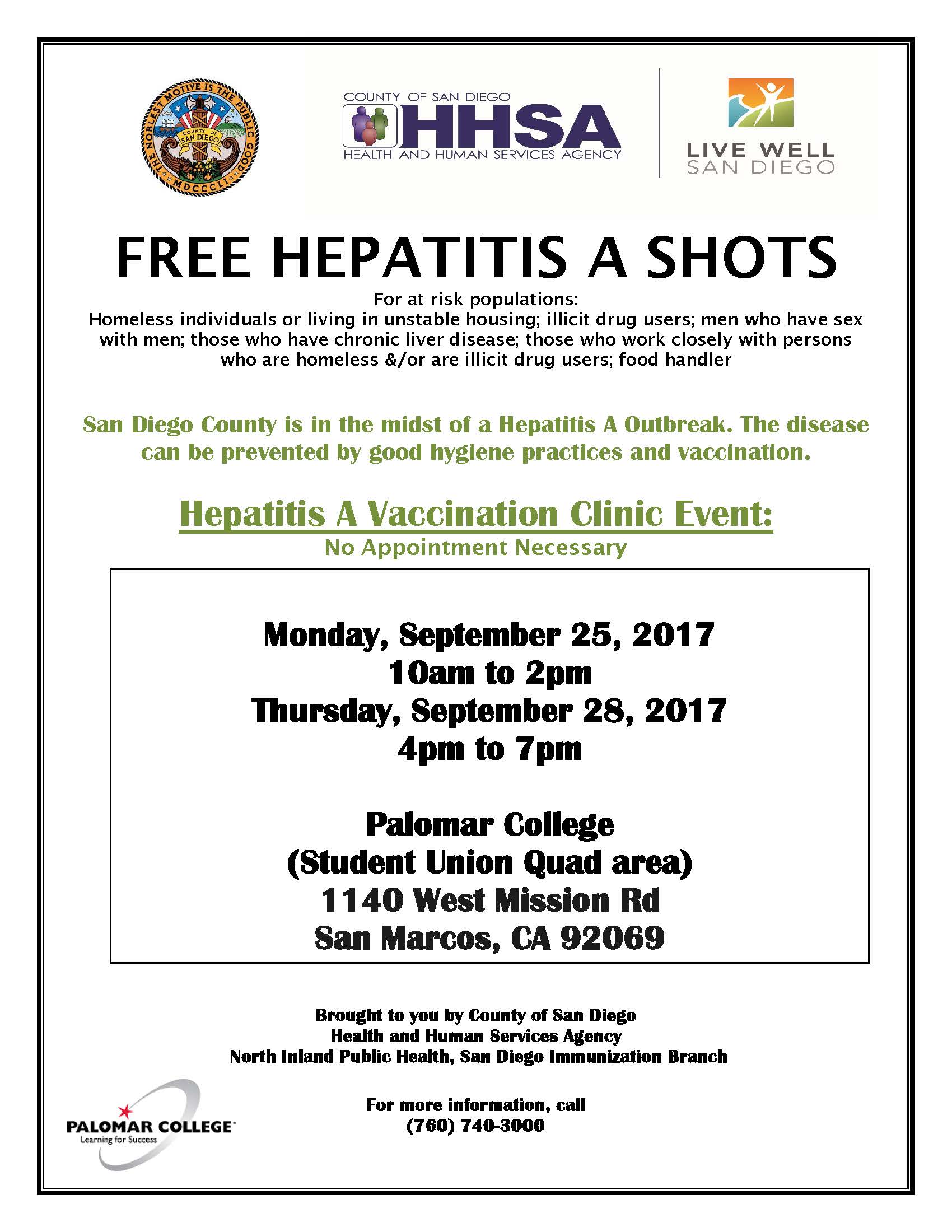 San Diego County is in the midst of a Hepatitis A Outbreak. The disease can be prevented by good hygiene practices and vaccination. Stop by to receive a Free Hepatitis A Vaccination during our Vaccination Clinic Events at the San Marcos Campus and Escondido Center.
San Marcos Campus: Student Union Quad
Monday, September 25, 2017, 10am to 2pm
Thursday, September 28, 2017, 4pm to 7pm
Escondido Center: Main Lobby
Wednesday, September 27, 2017, 4pm to 7pm
No Appointment Necessary.
Brought to you by County of San Diego Health and Human Services Agency North Inland Public Health, San Diego Immunization Branch. For more information, call (760) 740-3000.
What are you looking for?
A - Z Index