New Students

Prospective Students
Simple Enrollment
Step 1: Apply and Activate
Step 2: Apply for Financial Aid
Step 3: Launch Your Success
Step 4: Review Your Placement and Develop an Ed Plan
Step 5: Register and Pay for Classes
General Resources

Current Students

Student Resources
Campus Life
Health and Safety
Student Support Programs

Health Care Enrollment in SU-203
December 5, 2016 @ 5:00 am - 9:00 am PST
Open Enrollment has started! Enroll by Dec. 15 to be covered Jan. 1
Palomar College is providing health care enrollment right on campus in December to help you find affordable health care. To speak to an enrollment counselor about health insurance or Medi-Cal options, please schedule an appointment for Dec. 5th or 6th at: 760-736-6734 or enrollment@nchs-health.org. Students and staff are welcome!
San Marcos Campus: Room SU-203
Monday, Dec. 5 from 1:00pm to 5:00pm
Tuesday, Dec. 6 from 1:00pm to 5:00pm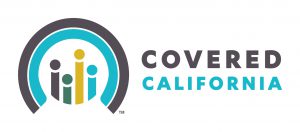 Documents to bring with you:
Birth Certificate (or USA Passport, Naturalization Certificate or Permanent Resident Card)
Social Security Cards for children and parents applying
Income Verification – Income tax return, 3 most recent pay stubs or letter from employer (Letter must state how much the applicant/spouse earns and how often. Must also include: employer name, address, date and signature)
Proof of child support received (letter or statement)
Proof of California Residency (Water/Electric bill, CA ID or Driver's License)
Health Insurance is a must, without it you can face a tax penalty. Open Enrollment is the one time of year to shop around. You must enroll by Dec 15th for coverage starting Jan 1st so act now!
What are you looking for?
A - Z Index