New Students

Prospective Students
Simple Enrollment
Step 1: Apply and Activate
Step 2: Apply for Financial Aid
Step 3: Launch Your Success
Step 4: Review Your Placement and Develop an Ed Plan
Step 5: Register and Pay for Classes
General Resources

Current Students

Student Resources
Campus Life
Health and Safety
Student Support Programs

Fall Semester Starts!
August 24, 2020 @ 1:00 am - 9:30 am PDT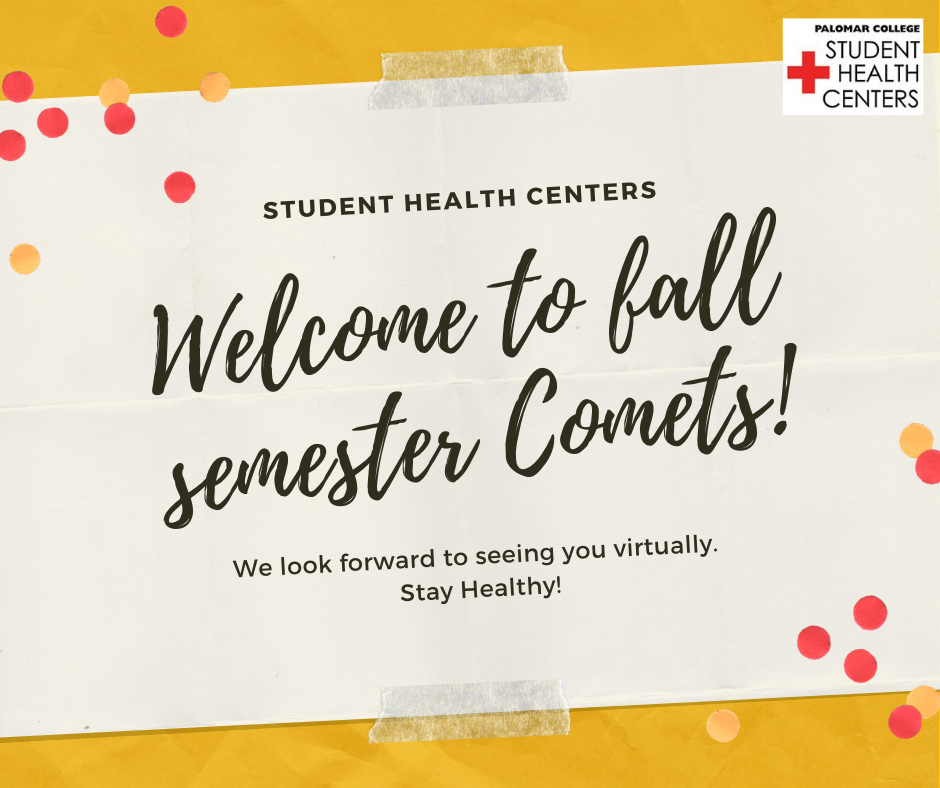 Welcome Comets!
Our medical and behavioral health staff want to welcome you to the fall semester at Palomar College. Don't hesitate to reach out to us for your care.
Student Health Center:
Phone: (760) 891-7530
E-mail: studenthealthcenters@palomar.edu
Behavioral Health Counseling Services: (760) 891-7531
Phone: (760) 891-7531
E-mail: bhcs@palomar.edu
Have a healthy semester!
What are you looking for?
A - Z Index