New Students

Prospective Students
Simple Enrollment
Step 1: Apply and Activate
Step 2: Apply for Financial Aid
Step 3: Launch Your Success
Step 4: Review Your Placement and Develop an Ed Plan
Step 5: Register and Pay for Classes
General Resources

Current Students

Student Resources
Campus Life
Health and Safety
Student Support Programs

De-Stress Movie Night
May 22, 2020 @ 10:00 am - 12:00 pm PDT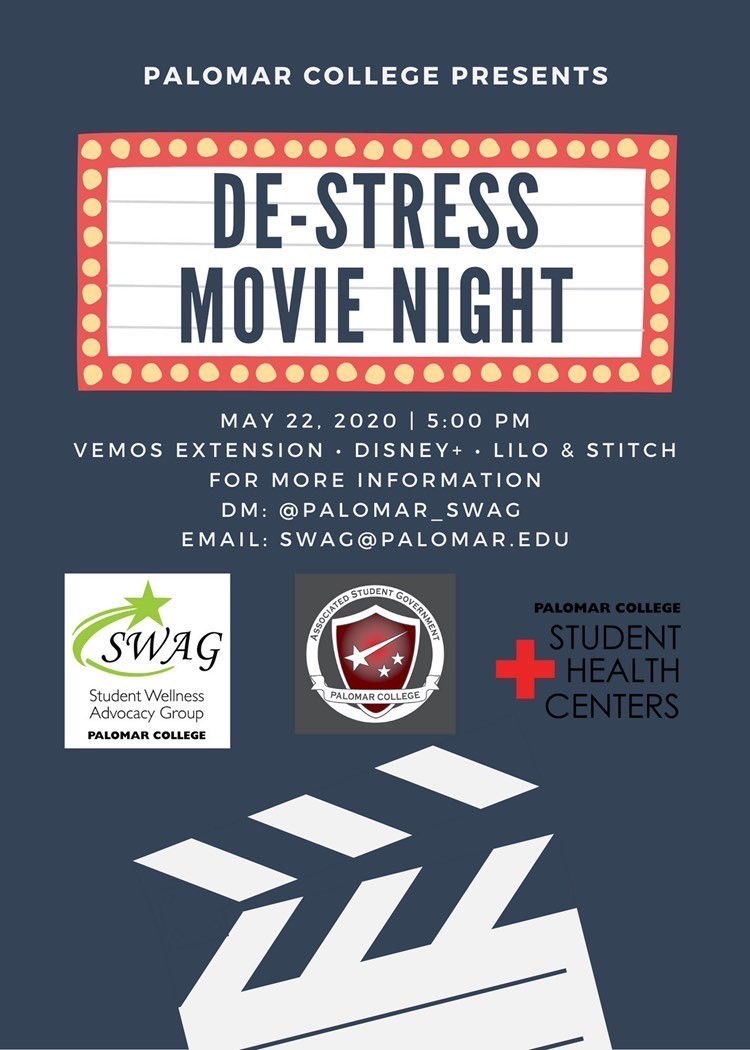 Congratulations students!!! You made it through finals week!
Reward yourself with a "De-Stress Movie Night" – featuring Lilo & Stitch this Friday, May 22nd at 5:00pm!
To join:
Download the Vemos browser extension and click: http://ow.ly/3tUI50zLSJx.
For more information:
DM: @Palomar_SWAG or E-mail: SWAG@palomar.edu.
Hosted by Palomar College ASG, SWAG and Student Health Center.
What are you looking for?
A - Z Index