Coping with COVID-19: Navigating the New Normal
June 3, 2020 @ 3:00 am

-

3:30 am

PDT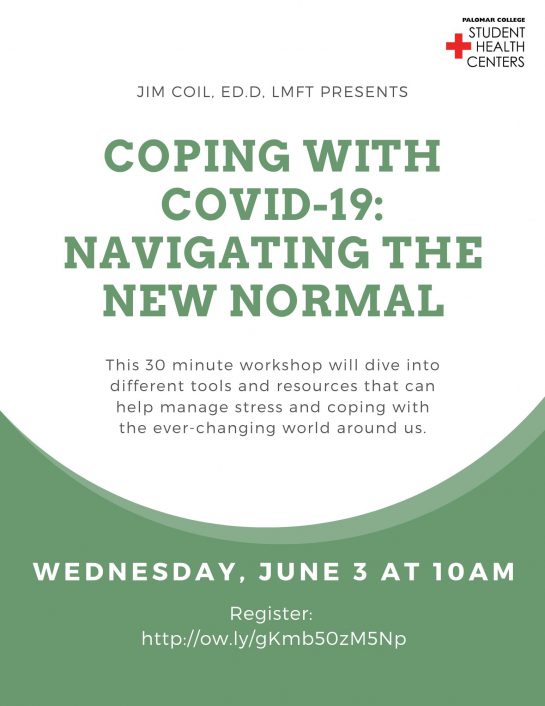 Our behavioral health therapist Jim Coil, Ed.D., LMFT is hosting a virtual workshop for Palomar students!

Living through a pandemic, experiencing loss, and changing the way we live can become very overwhelming and stressful. Learning ways to cope and heal can help not only you, but loved ones around you as well. Please join Dr. Coil for our Coping with Covid-19 workshop to learn about resources and tools available to you and your family.
About this Event:
Please know that these are skill-building workshops and are not therapy spaces. Due to the open and online nature of this support space, this workshop is not private or confidential, though participants are encouraged to be respectful and mindful of each other and to practice discretion. This workshop will close to new participants 10 minutes after the start time.
Register:
Please register to receive your Zoom invite: http://ow.ly/gKmb50zM5Np