New Students

Prospective Students
Simple Enrollment
Step 1: Apply and Activate
Step 2: Apply for Financial Aid
Step 3: Launch Your Success
Step 4: Review Your Placement and Develop an Ed Plan
Step 5: Register and Pay for Classes
General Resources

Current Students

Student Resources
Campus Life
Health and Safety
Student Support Programs

"Chalk About Love" Event
February 13, 2018 @ 3:00 am - 5:00 am PST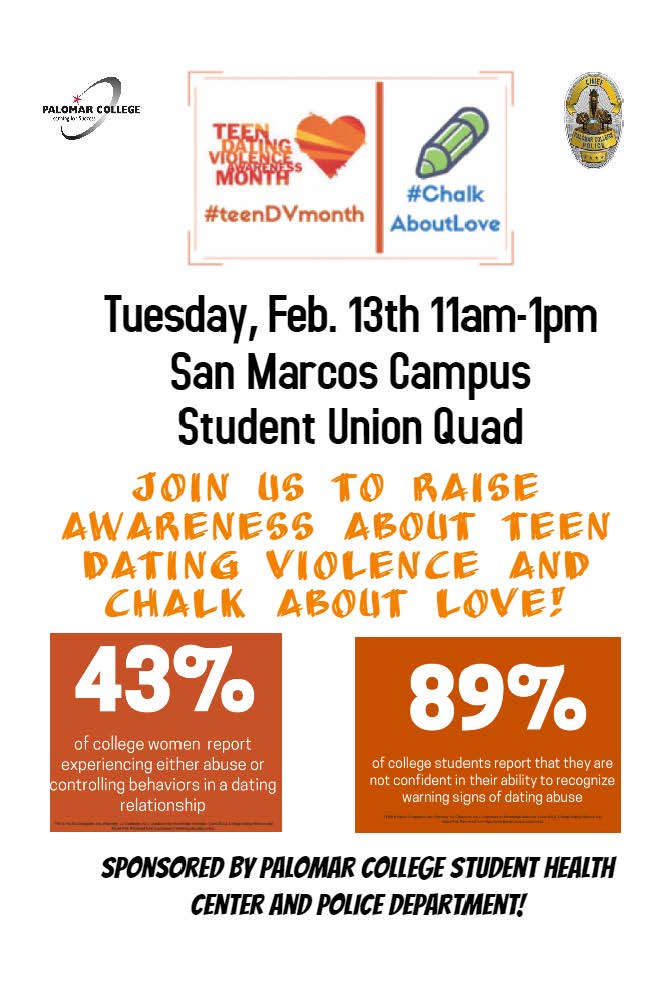 February is Teen Dating Violence Awareness Month.
Palomar College Police Department and Student Health Center invite you to our "Chalk About Love" event on February 13th from 11am to 1pm to promote healthy relationships and participate in the "Chalk About Love" activity where students can express what they think a healthy relationship is. On and off campus resources will also be provided on violence and stalking prevention and related health and wellness topics.
What are you looking for?
A - Z Index