New Students

Prospective Students
Simple Enrollment
Step 1: Apply and Activate
Step 2: Apply for Financial Aid
Step 3: Launch Your Success
Step 4: Review Your Placement and Develop an Ed Plan
Step 5: Register and Pay for Classes
General Resources

Current Students

Student Resources
Campus Life
Health and Safety
Student Support Programs

Celebrate the Earth, Live Tobacco Free!
April 22, 2020 @ 1:00 am - 9:30 am PDT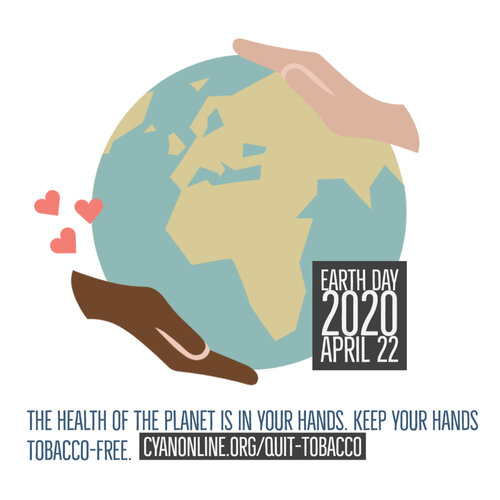 Each year in California, tobacco smoke is responsible for the release of 40 tons of nicotine, 365 tons of breathed in particulate matter, and 1900 tons of carbon monoxide into the environment.
Celebrate the Earth, Live Tobacco Free! ? All Californians can get help quitting at www.nobutts.org or www.novapes.org.
For more education on quitting, schedule an appointment with our medical provider at: (760) 891-7530.
What are you looking for?
A - Z Index